[Media Invite]
Outback Steakhouse has introduced 4 new dishes to their menu so we were there a couple of weeks ago to check it out, with baby in tow. If there's one good thing about visiting restaurants (as opposed to cafes), it's that they are usually more spacious and can accommodate a stroller easily.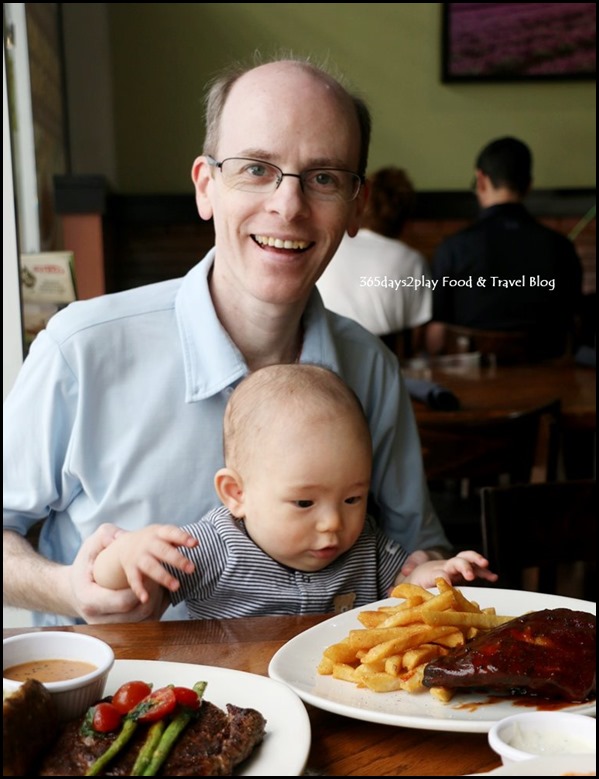 Baby is not supposed to eat fries!
I haven't been to Outback Steakhouse for the longest time. In fact, I believe it could have been a decade ago that I last visited! Time has stood still at this place according to the Partner, as he's been back on average once a year. Well, I am glad to see that some things haven't changed, namely the hugely popular Typhoon Bloom onion rings. These are probably one of the most famous onion rings around because of the way they are presented. Crispy batter encasing piping hot and juicy substantial sized onion rings, it was hard to stop and leave space for the mains.