[Media Invite]
Outback Steakhouse has introduced 4 new dishes to their menu so we were there a couple of weeks ago to check it out, with baby in tow. If there's one good thing about visiting restaurants (as opposed to cafes), it's that they are usually more spacious and can accommodate a stroller easily.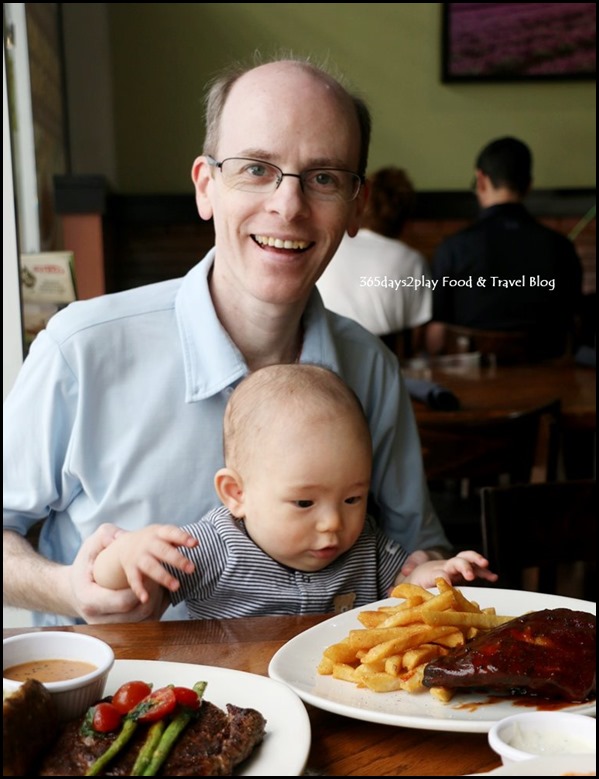 Baby is not supposed to eat fries!
I haven't been to Outback Steakhouse for the longest time. In fact, I believe it could have been a decade ago that I last visited! Time has stood still at this place according to the Partner, as he's been back on average once a year. Well, I am glad to see that some things haven't changed, namely the hugely popular Typhoon Bloom onion rings. These are probably one of the most famous onion rings around because of the way they are presented. Crispy batter encasing piping hot and juicy substantial sized onion rings, it was hard to stop and leave space for the mains.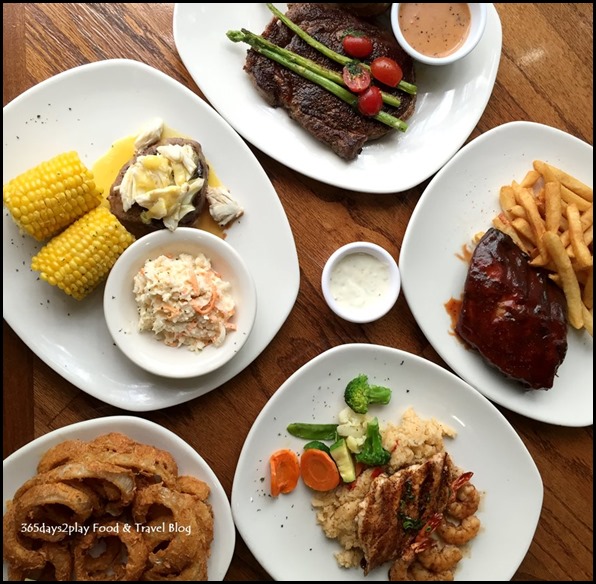 The onion rings weren't the only good appetisers we ordered. We also ordered the Shrimp and Avocado Ceviche and the Kookaburra Wings (spicy fried chicken wings with a blue cheese dip) which were both enjoyable. It was a good move to have the nachos surrounding the ceviche instead of holding them like a bowl, as they retained their crispiness. Even though the Kookaburra Wings was only very mildly spicy (we chose medium spiciness), they were still juicy and tasty.
The appetisers put us off to a good start. Alas, there were hits and misses when it came to the mains and the new items.  The best mains we had was the black peppercorn crusted rib eye, which not only looked nice, but tasted good too. It was basically per what you would expect of a rib eye. The crab topped sirloin from the new menu was on the whole good too. Both the crab and the sirloin were juicy but the sirloin was a little tough. More hollandaise sauce would have been good.
The sweet chilli chicken and shrimp from the new menu was nothing to shout about as the shrimp and veg were on the dry side. The biggest disappointment was the baby back ribs, which happens to be the dish I chose to order! While the BBQ sauce was tasty, the ribs were tough and stringy, certainly world's apart from the menu's description of "fall off the bone".
Thankfully, the lunch ended on a good note with the desserts. We tried the Key Lime Pie from the new menu which was refreshingly nice thanks to the burst of lime flavour. The pie crust was also tasty and had a hint of cinnamon. The Chocolate Thunder from Down Under was a soft fudgy pecan brownie with a scoop of vanilla ice cream and an even bigger scoop of whipped cream. The brownie as you can imagine disappeared quickly enough but no one touched the whipped cream beyond the 1st mouthful. Whipped cream of this sort (it looked and tasted like the non dairy kind from a spray bottle) to me is a thing best left in yesteryear and not to be resurrected in modern times when you can quite easily get a dessert of the same price that utilises fresh cream.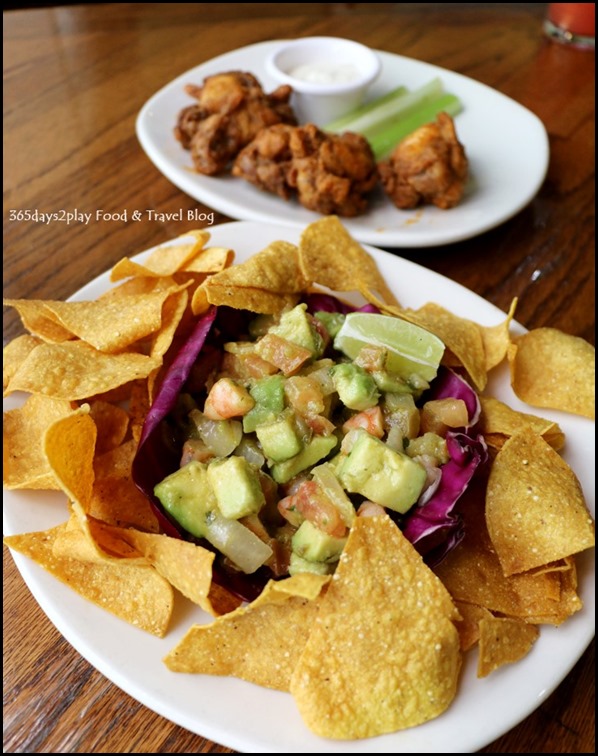 Shrimp and Avocado Ceviche $14.90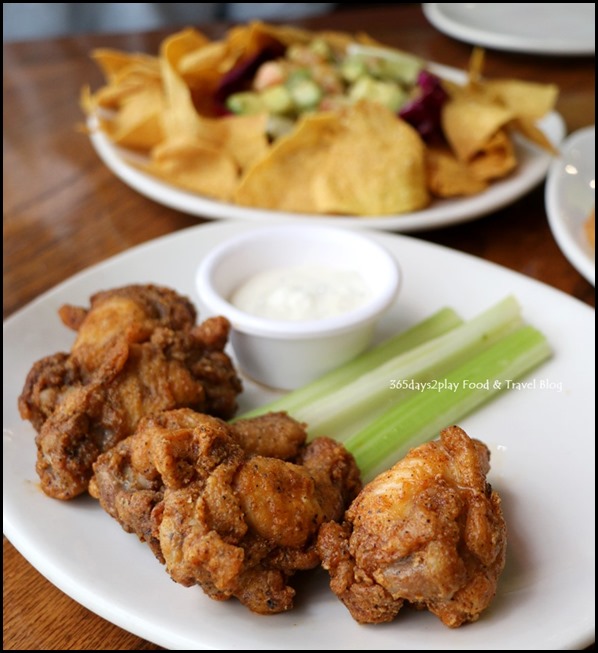 Kookaburra Wings Half Portion $9.90
Typhoon Bloom onion rings $14.90 — SO GOOD!!!
Black Peppercorn Crusted Ribeye $37.90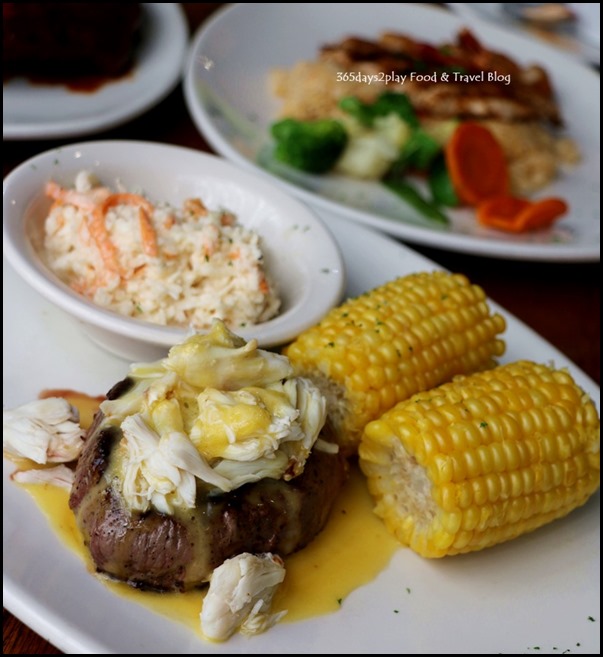 Crab topped Sirloin $37.90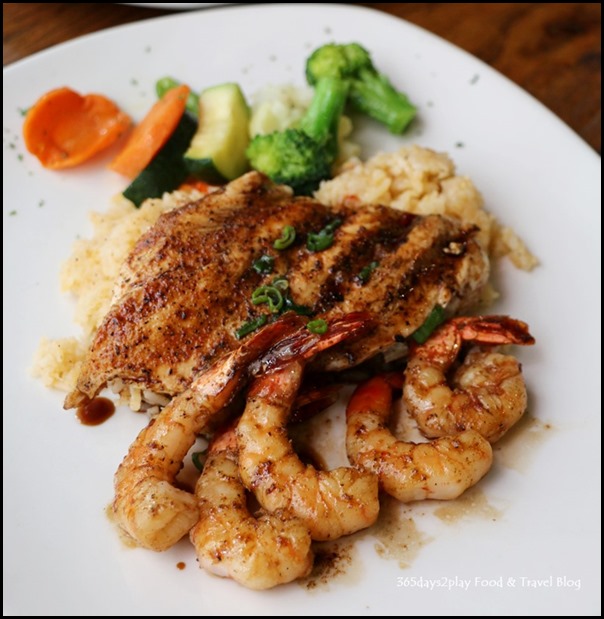 Sweet Chilli Chicken and Shrimp $23.90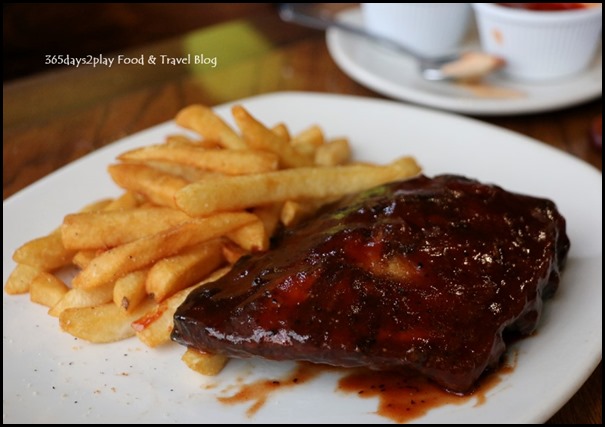 Baby Back Ribs Half portion $21.90
Sad to say, this looks better than it tastes….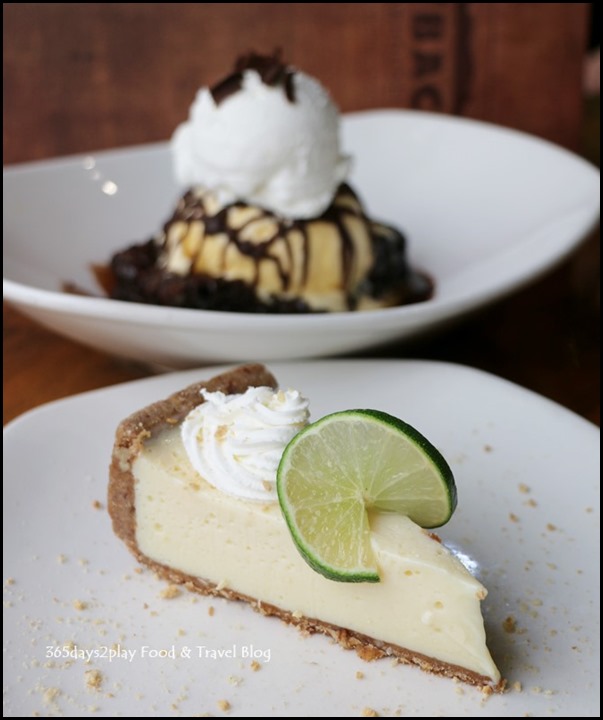 Key Lime Pie $6.90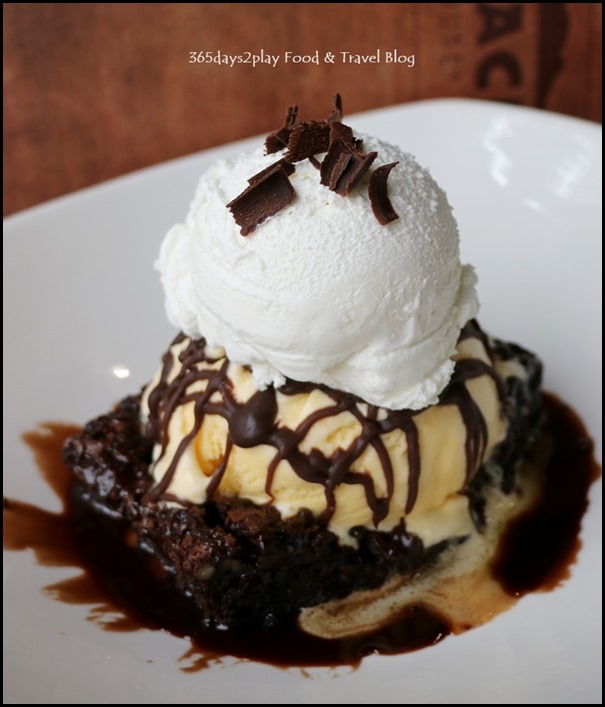 Chocolate Thunder from Down Under $14.90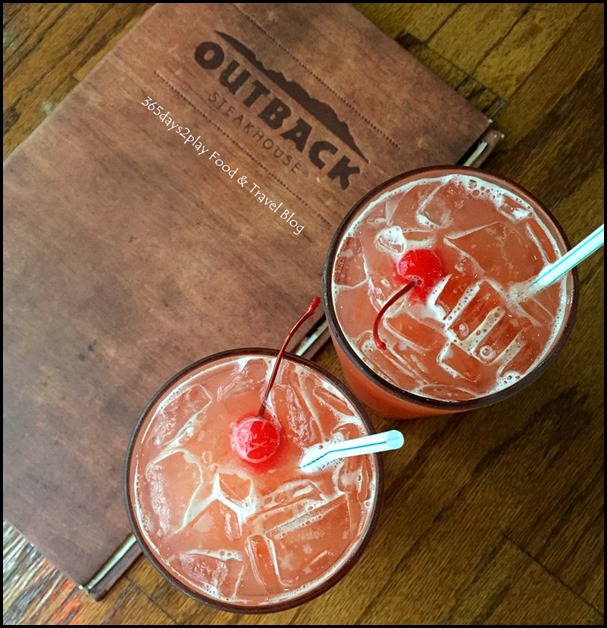 Barrier Reef Punch $6.90 — Quite nice and refreshing actually!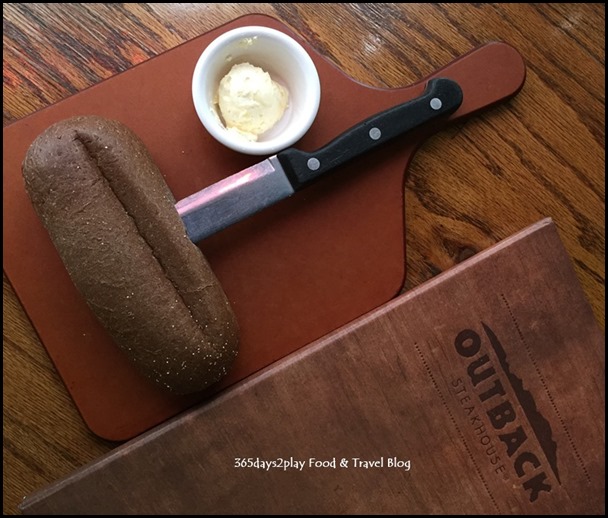 Complimentary Bread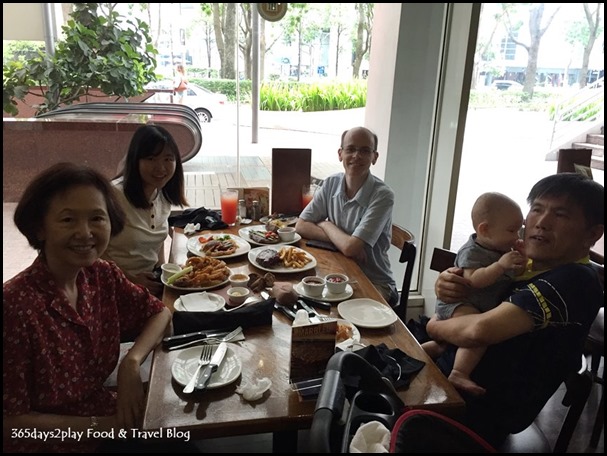 ---
Add me on Facebook, Instagram and Twitter if you want to be kept up to date with the latest happenings in the food and lifestyle scene in Singapore!
Read about what else to eat around the Suntec / Millenia Walk area.
---
Outback Steakhouse
9 Raffles Boulevard, #01-114 Millenia Walk
Singapore 039596
Email: outback_millenia.usel@outback-sea.com
P: (65) 6837 3242
F: (65) 6837 3241
The great thing about the original Millenia Walk outlet is that parking is super convenient. It is at ground level nearly directly outside the restaurant!
and
277 Orchard Road #04-01 Orchard Gateway
Singapore 238858
Email: outback_orchard.usel@outback-sea.com
P: (65) 6702 6842
F: (65) 6702 6846
Website : http://www.outback-sea.com/location?country_code=SG
Menu : http://www.outback-sea.com/menu?country_code=SG