Margaret River Gourmet Escape will be happening on 18 – 20 November 2016 and I have been inundated with gorgeous pictures of the beautiful places in Margaret River, reminding me that I ought to share with the world pictures of my holiday in Margaret River instead of leaving them to fallow in the confines of my computer. It's no secret that I love Margaret River, having been there twice. I spent 2 days in Margaret River during my 1st trip and 5 days during my 2nd trip, and even then it wasn't enough!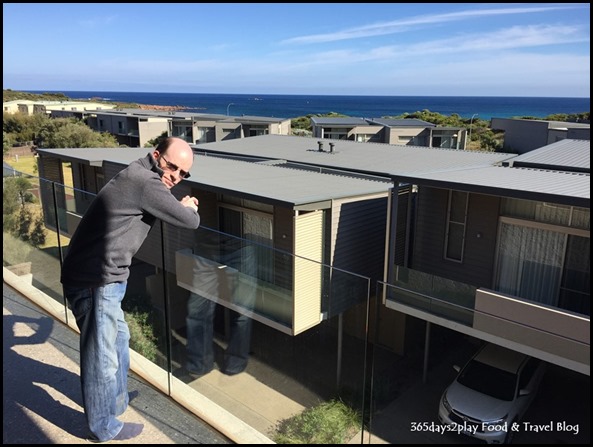 Look at the clear blue sky and sea! It was fantastic to have the sea breeze blowing in our faces.
Smiths Beach Resort was one of the accommodations I stayed at when I was in Margaret River. If you're looking for accommodations in Margaret River, especially one that is right smack next to the beach, Smiths Beach Resort would be one of my recommendations. The apartments are humongous, and if there are more people staying, two apartments can be combined into a villa of sorts. It's also part of the Small Luxury Hotels chain, so you are assured of quality. I've stayed at a number of SLH hotels and I've loved each and every one of them.