Margaret River Gourmet Escape will be happening on 18 — 20 November 2016 and I have been inundated with gorgeous pictures of the beautiful places in Margaret River, reminding me that I ought to share with the world pictures of my holiday in Margaret River instead of leaving them to fallow in the confines of my computer. It's no secret that I love Margaret River, having been there twice. I spent 2 days in Margaret River during my 1st trip and 5 days during my 2nd trip, and even then it wasn't enough!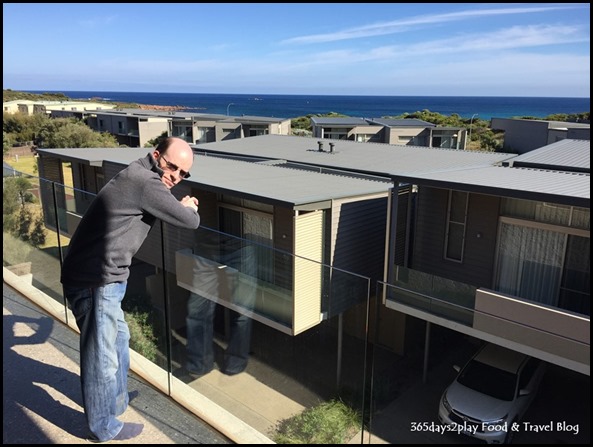 Look at the clear blue sky and sea! It was fantastic to have the sea breeze blowing in our faces.
Smiths Beach Resort was one of the accommodations I stayed at when I was in Margaret River. If you're looking for accommodations in Margaret River, especially one that is right smack next to the beach, Smiths Beach Resort would be one of my recommendations. The apartments are humongous, and if there are more people staying, two apartments can be combined into a villa of sorts. It's also part of the Small Luxury Hotels chain, so you are assured of quality. I've stayed at a number of SLH hotels and I've loved each and every one of them.
Just take a look at the photo above. Have you seen such spacious accommodations before? There's a huge sitting area to watch TV or huddle near the electric fireplace. There's a huge dining table and a pretty well equipped kitchenette to cook up a storm (very good for cooking the fresh produce that is in abundance in Margaret River). And to the right of this photo, spanning the entire living room area, the balcony. It's an apartment sized resort unit!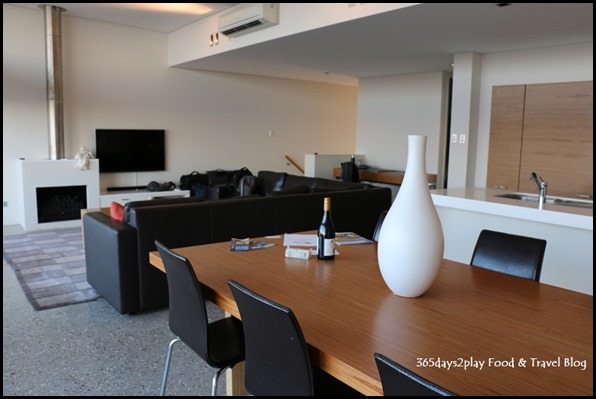 View from the opposite end of the room. Not that I'm complaining but this place is so huge it took some effort to cross the room!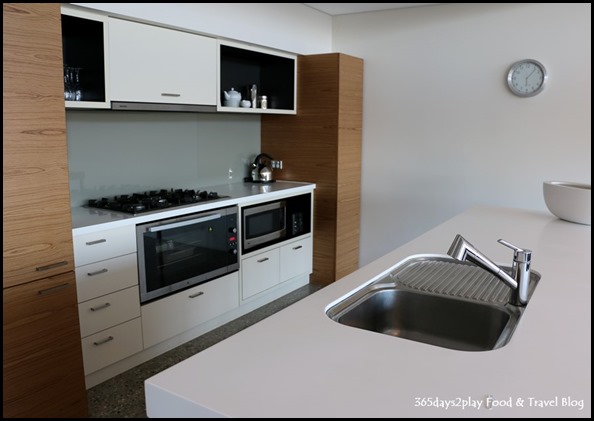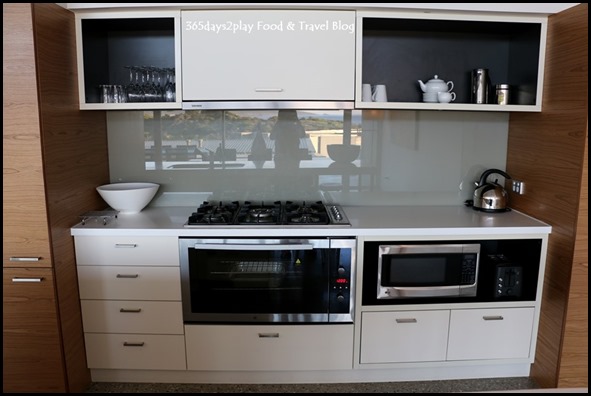 Closer look at the kitchenette. There is a stove/hob, oven, microwave, toaster, kettle, cutlery, wine glasses (but of course). That's more than what I have in my kitchen at home, because I don't have a microwave! If you have no time to visit the farmers' markets or a supermarket, Smiths Beach Resort is also able to provide you with with uncooked dishes which you can then cook when you are back at the apartment.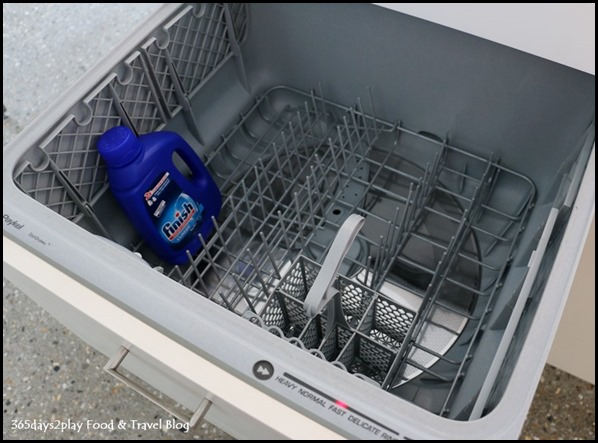 There's even a dishwasher. Your job is to load the dishwasher with the dirty dishes, and the resort staff will help to remove the cleaned dishes.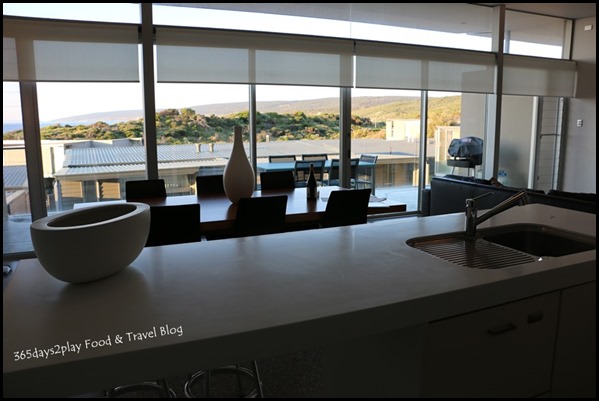 Even if you've been relegated to the task of cooking dinner, you still get to enjoy the views.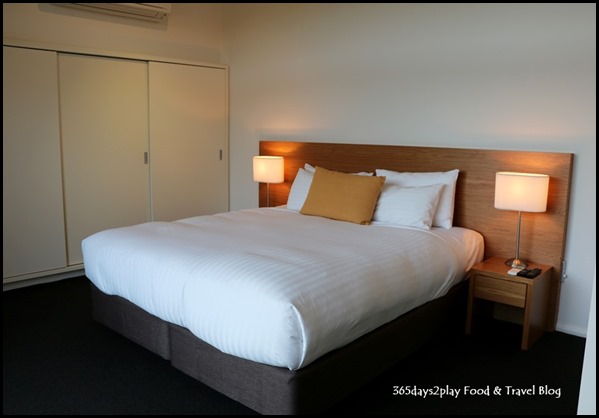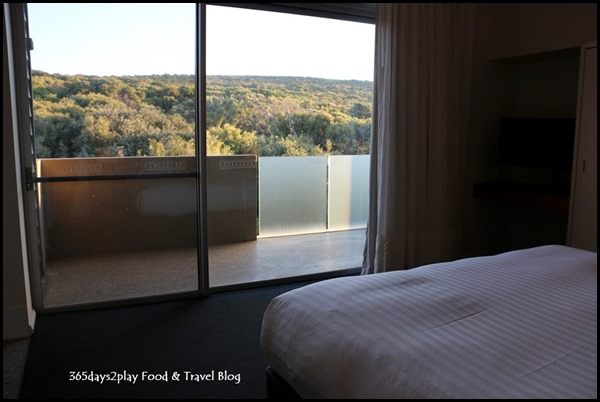 The bedroom was a more modest affair as compared to the living room. There's still a view, but it is of the hills.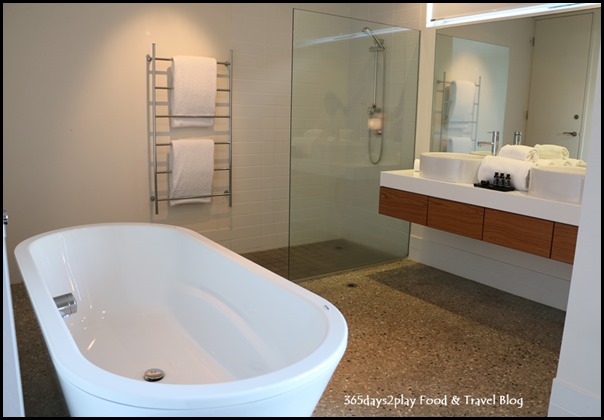 It was back to the land of the giants again with the bathtub that could easily fit two people. I had a luxurious time soaking in that tub for both the nights that we were there. Great to also have two sinks so there's no rush to get ready in the morning or at night. Interestingly, there is no door between the bedroom and the bathroom. I suppose it facilitates conversation if one person is on the bed while the other is in the tub…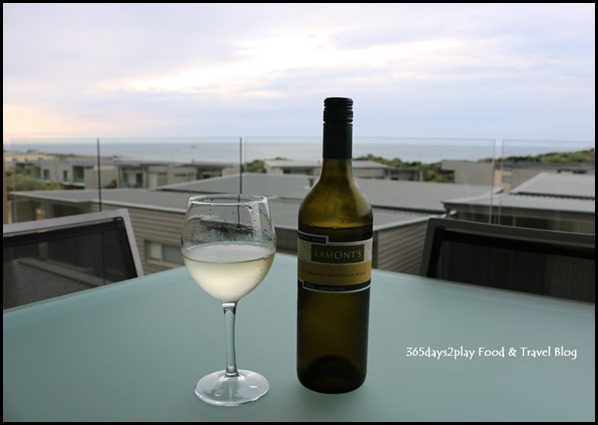 Welcome drink compliments of Smiths Beach Resort. Much needed after having driven all afternoon from Perth.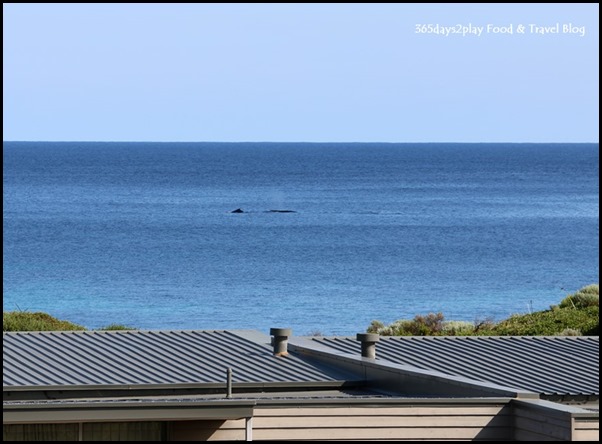 Did I mention the view is great? We were there during the humpback whale migration season and look what we spotted! Whales going past! It's quite easy to spot one actually, if you sit there long enough, you should be able to spot several per hour. At least that's what happened when we were there. Apparently some come even closer into the bay, but we missed that.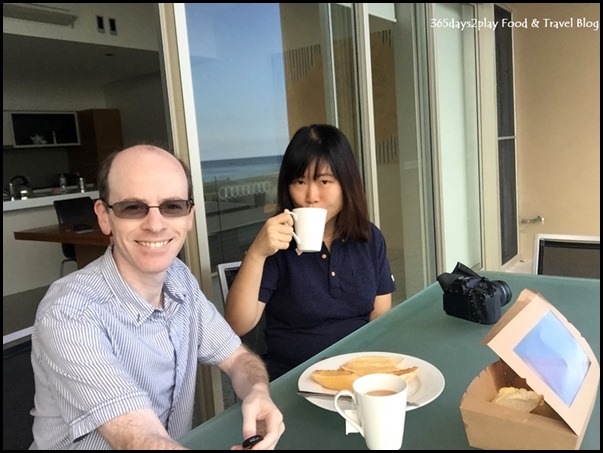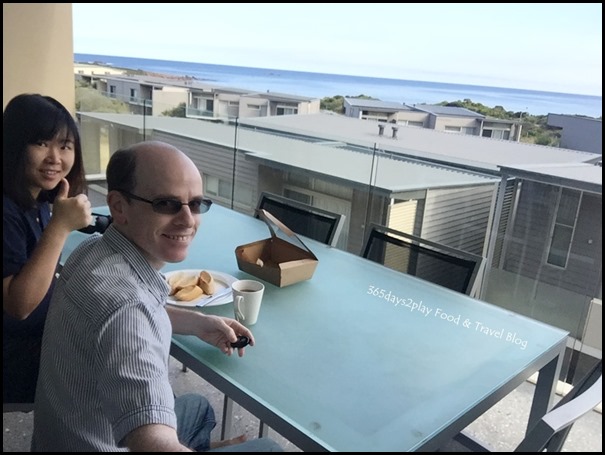 We really loved sitting out on the balcony enjoying the cool breeze and the views. Even simple pieces of buttered bread and tea tastes so good while you're on holiday.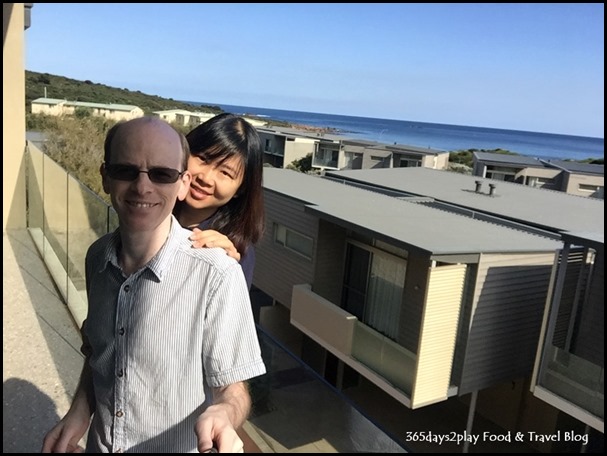 The mandatory wefie with the ocean as the background.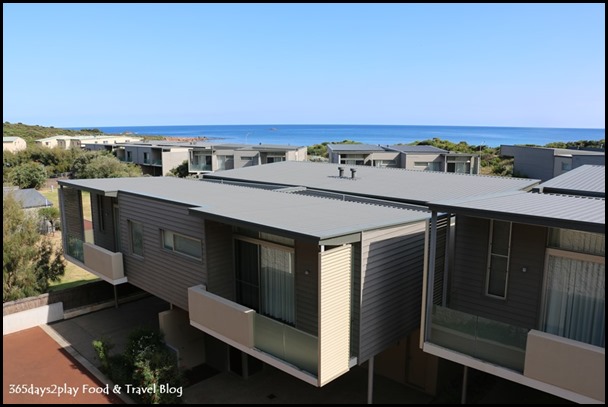 If you have the option, you might want to choose the units directly facing the ocean. However, take note that there are some tall bushes/trees which might obscure your view, as the units at the front are lower down the slope.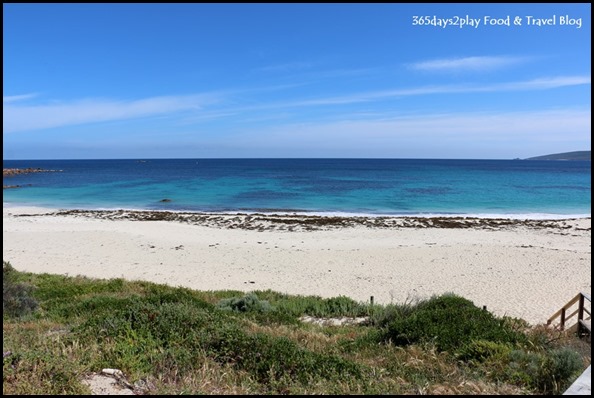 Look at the clear blue Indian Ocean, just a few minutes walk from our apartment.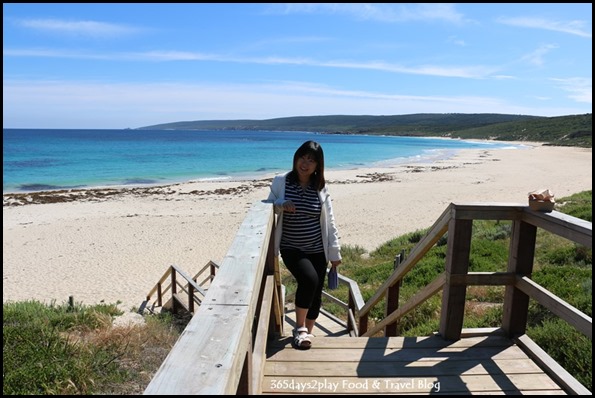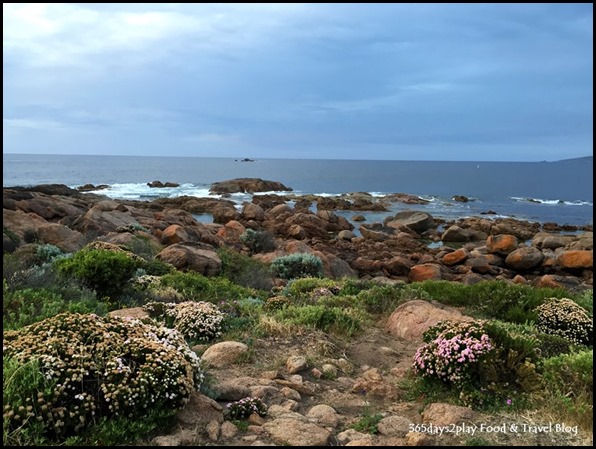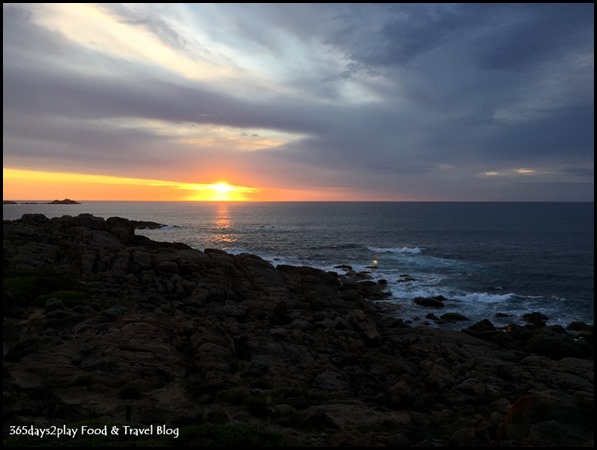 We also tried going to Canal Rocks but only made it as far as Smith's Point before sunset. Gorgeous rocky area with not a person in sight.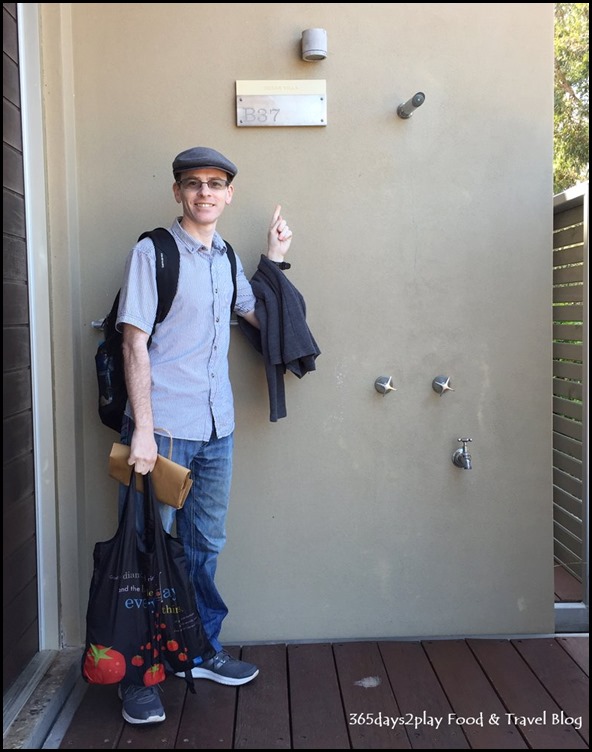 No need to worry about sandy floors indoors because an outdoor shower and washing area has been thoughtfully provided. Quite good for the summer months, but certainly not in October when we were there.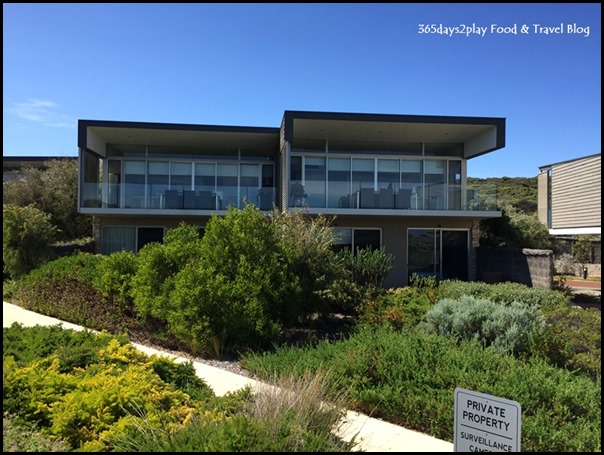 The apartments on the upper and lower floors can be booked separately. The upper ones are obviously the ones with a view, but more pricey.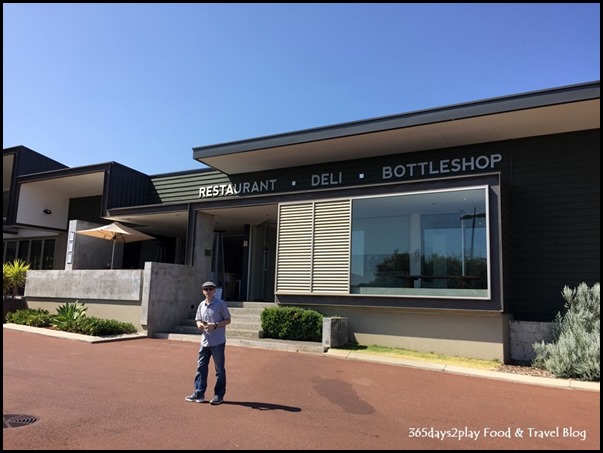 Lamont's is the onsite cafe/restaurant. If you only have time for 1 dish, it has to be the Pavlova, which was simply astounding.
---
Add me on Facebook, Instagram and Twitter if you want to be kept up to date with the latest happenings in the food and lifestyle scene in Singapore!
Read more about my trip to Margaret River and what to do there
---
Smiths Beach Resort
Smiths Beach Rd, Yallingup, WA 6282
Email:   reservations@smithsbeachresort.com.au
Web:    www.smithsbeachresort.com.au 
https://www.facebook.com/pages/Smiths-Beach-Resort/157794764241899
Tel: (+61 8) 9750 1200         Fax: (+61 8) 9750 1272