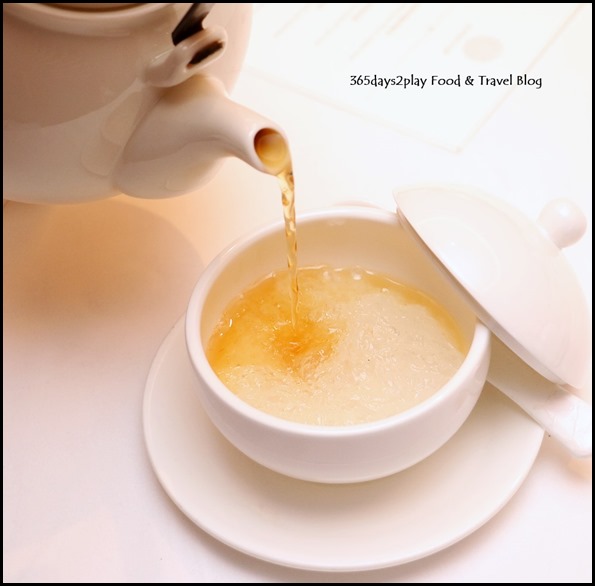 Want to indulge in a bowl of warm bird's nest but don't know where to go, don't want to dine in a restaurant alone or no one to prepare it for you? Now you can enjoy bird's nest in the comfort of your own home by having the bird's nest delivered right to your doorstep, in a porcelain air-tight vacuum flask no less! All you have to do is to visit Superior Brand's e-shop to order a flask of double boiled bird's nest, or dried bird's nest if you're the more hands-on type. (Scroll down for discount code!) The double boiled bird's nest is made by soaking the dried nest in boiling water for an hour, then gently double boiled for another hour before being naturally sweetened with rock sugar or honeycomb to your indicated level of sweetness.
Superior Brand is a fairly young company, founded only in 2012. It carries a range of premium, natural foods that includes quality bird's nest and chia seeds.  Their lack of years in the market has not stopped them from wanting to offer consumers the best product.
For example, Superior prides itself in hand selecting only the best from bird's nest houses in Malaysia. Each bird's nest is cleaned by hand using only distilled water, and sterilised with UV light, resulting in bird's nests that are organic, free from any additives, chemicals or cleaning agents. The company is even HACCP certified.
Chia Seeds
While you're purchasing the bird's nest, why not consider getting some chia seed too? If you've been paying attention to the health news, you'll know that chia seeds are considered one of nature's super foods. They have been touted to aid heart and digestive health, stabilise blood sugar and maintain stronger bones and teeth.
Chia seeds are relatively easy to obtain from health food stores, however not all chia seeds are made the same way. Superior Brand's chia seeds are selected from 5 different varieties to apparently maximise nutritional value. Instead of milling chia seeds in a heated environment, a special microslicing technique at low temperature is used to ensure better absorption in the human body. The chia seeds are also available in small, handy packets $18/bag. The problem with buying bigger bags is that you tend to take longer to finish the product, which means there is a possibility of the chia seeds turning rancid over the long period of time.
It's surprisingly easy to incorporate chia seeds into your diet. If those green vegetable juices scare the hell out of you, fear not, chia seeds can be incorporated into practically any dish that you may be eating. Just sprinkle a few bits of chia seed into your meal and off you go! You won't even notice they're there. In fact, you could even add it to your tea, just like bubble tea actually since the bits of chia seed are kinda gelatinous and slippery when moistened.
Check out the dishes below which all have chia seed incorporated into them (the tiny black flecks). A pretty painless way to boost the nutritive value of your food instantly!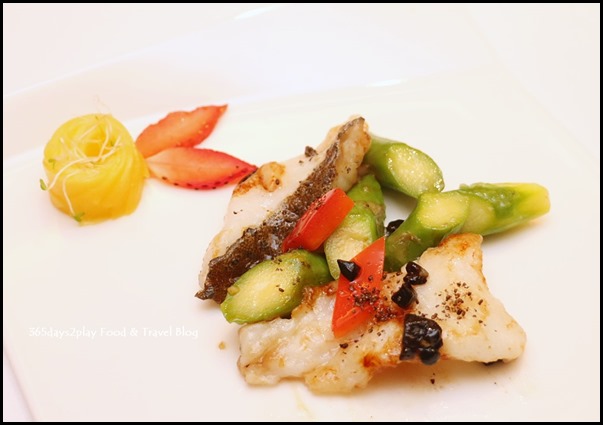 Sauteed Grouper Fillet with Black Garlic and Asparagus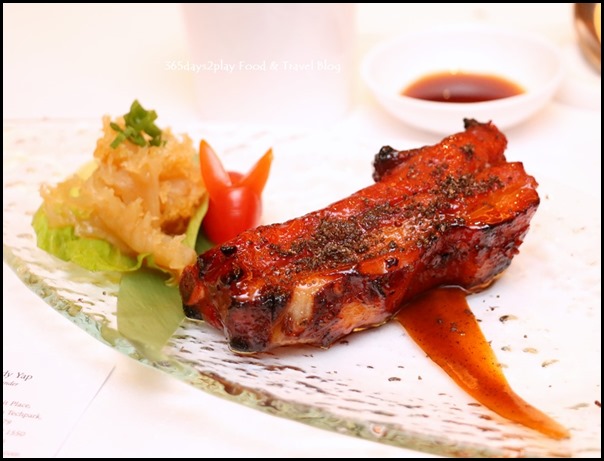 Charcoal Roasted BBQ Spare Ribs & Jellyfish Head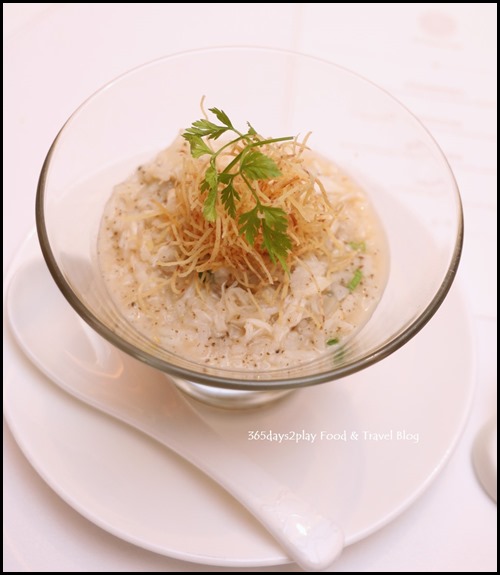 Fragrant Rice Soup with Chia Seeds and Crab Meat
Login to http://finestfood.com.sg/shop/ to place your orders for bird's nest or chia seeds online. Delivery can be made within 48 hours and is free for all orders above $75. From now until 31 May 2017, key in the promo code super0531 which entitles you to a 10% discount storewide!
---
Add me on Facebook, Instagram and Twitter if you want to be kept up to date with the latest happenings in the food and lifestyle scene in Singapore!
---