[Media Invite]
You might be familiar with Contiki Tours, which organises tours for people aged 35 or younger. However, did you know that there is now a cruise catering to travel enthusiasts aged 21 to 45? Check out U By Uniworld, a new brand from Uniworld Boutique River Cruise Collection. It offers tours along popular rivers across Europe. Btw, both Contiki Tours and U by Uniworld are owned by The Travel Corporation, as are Insight and Trafalgar Tours amongst many more.
Four eight-day itineraries — The Seine Experience, Rolling on the Rhine, Germany's Finest and The Danube Flow — will sail along the Rhine, Main, Danube and Seine Rivers, with overnight stops and longer stays available in major cities including Paris, Vienna, Amsterdam and Budapest. U by Uniworld will also offer two five-day holiday itineraries — Dashing Through The Danube and A Merry Little Christmas Cruise — during the holiday season.
I won't go through the reasons why you might want to do a cruise tour instead of a traditional coach tour. Okay, one of the biggest reasons is you don't have to pack and unpack at each destination! Instead, here are 5 reasons why I think you might be interested in U By Uniworld cruises specifically.
1. A really cool design
There are currently 2 ships under the U By Uniworld brand : The A and The B ships, and they feature a contemporary look and feel. I mean, have you seen a black ship before?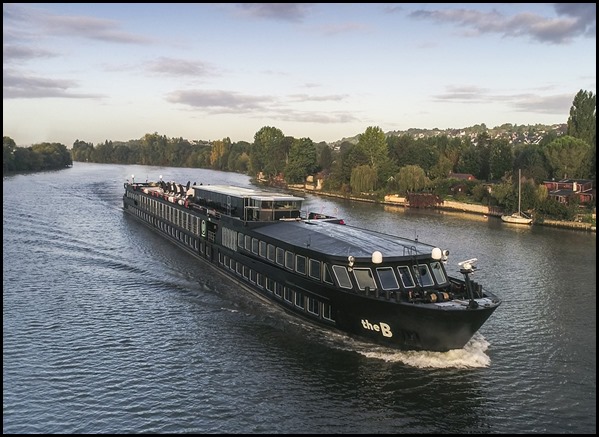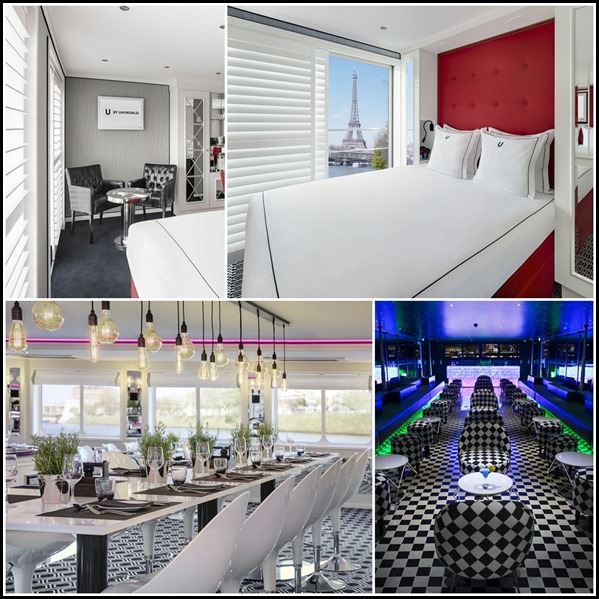 2. Cosy communal feel
It's all about making friends, hence the cosy size of the ships. Each has a maximum capacity of only 120 travellers. And what better way than at the dining table, communal dining tables that is.
3. Exciting new activities
Check out onboard activities such as yoga and camping on the top deck, a silent disco party to mixology, partying with international DJs, impressionist paint and wine classes to name a few. And what about kayaking on the Seine or cycling along the Rhine? There are numerous activities for the young at heart.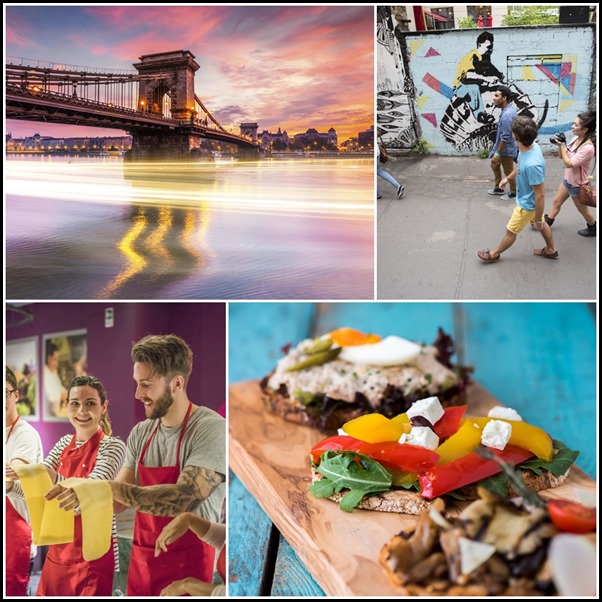 4. Sleep in late and stay out late!
Traditional cruises might require you to return for the day after a certain timing, but at U By Uniworld, they encourage you to stay out late. They have late-night and overnight stays in port and later excursion start times and even night excursions. No more 6am wake up calls please!
5. Creative dining experience and respect for local produce
On average, 2 meals are provided a day based on the daily schedule. There are organic, vegetarian and healthy culinary options, or something more customised. Where possible, locally sourced ingredients and local street food will be served, just so you can eat like the locals.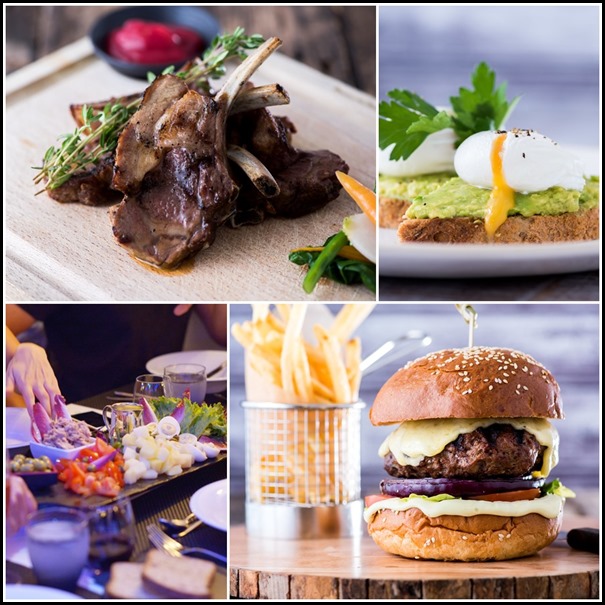 ---
Add me on Facebook, Instagram and Twitter if you want to be kept up to date with the latest happenings in the food and lifestyle scene in Singapore!
---
For more information, visit U by Uniworld's website. https://www.ubyuniworld.com