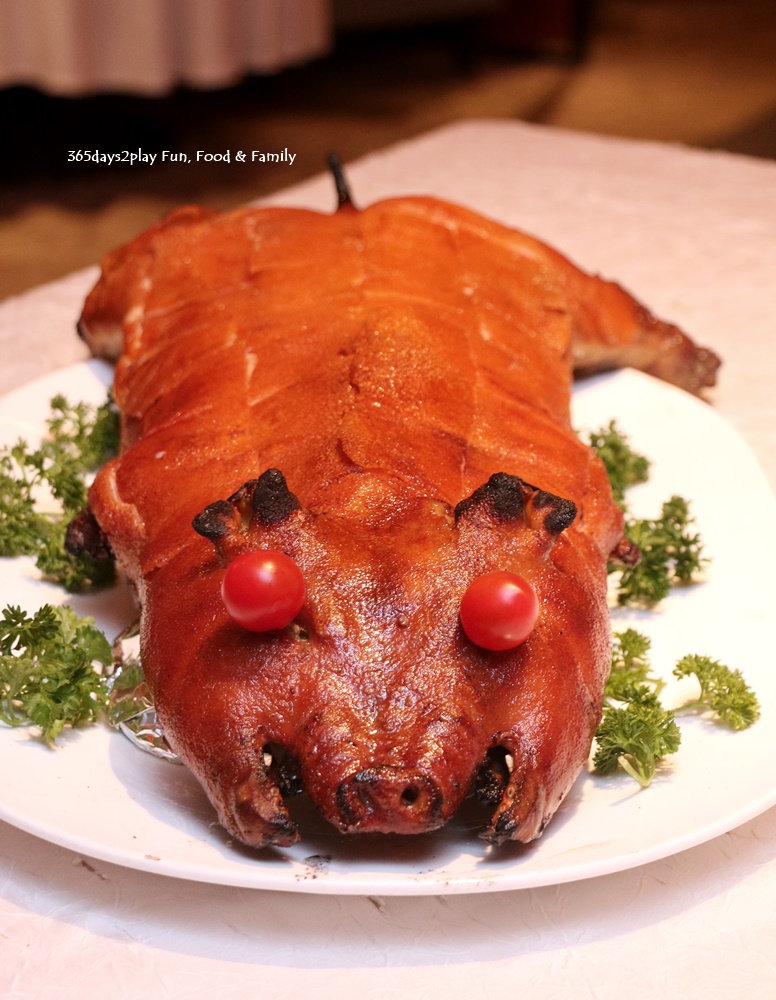 You would have read from my feature article on Chinese New Year Yusheng that Yan Cantonese Cuisine serves up a pretty interesting yusheng. The Kaleidoscope of Prosperity Yusheng in "Shun De Style" is more savoury than your usual yusheng so if you don't like the veggie/salad taste of yusheng, this yusheng from Yan is the one for you. The mountain of crispy fried vermicelli topped with gold leaves also makes a crackling sound (like firecrackers!) when drizzled with the yusheng dressing. Doubly unique!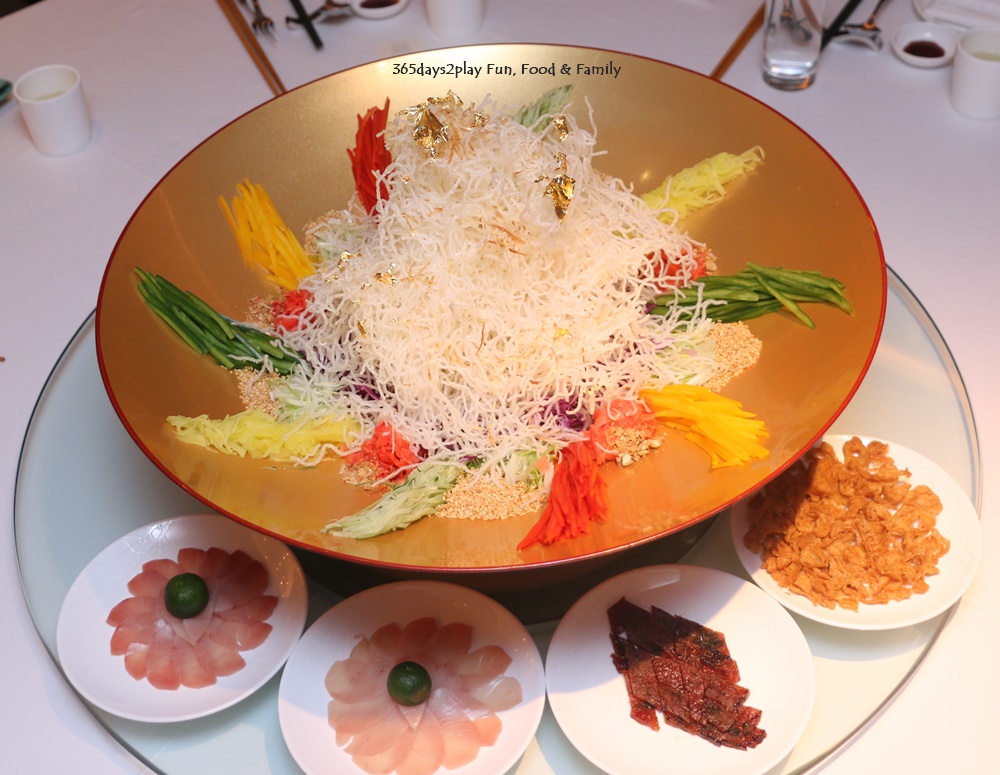 Kaleidoscope of Prosperity $138
I thought I should also feature some of Yan's other dishes because they really are worthy of mention. Trust the Cantonese restaurants to be able to get their soups and roast meats right. Even if you visit after Chinese New Year, you definitely should try out their soups and roast meats. I have visited Yan Cantonese Cuisine a couple of times previously and the food here is consistently good.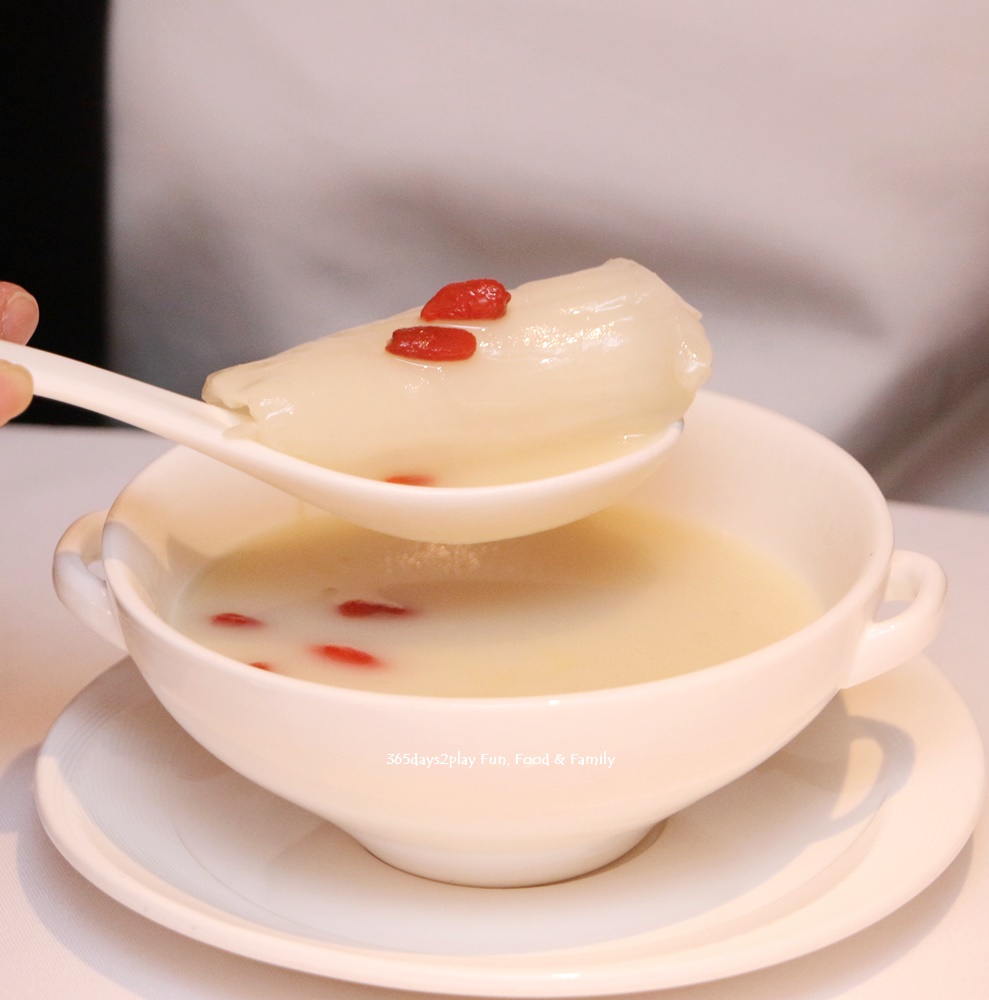 Superior Chicken Broth with Fish Maw $24
This Superior Chicken Broth with Fish Maw is slowly brewed for about 10 hours using old chickens, to extract the rich collagen, without having to add any thickeners to the soup. You can always tell if the soup has been boiled the painstaking way or short cuts have been employed.
Steamed Half Lobster with 18 yr Nu Er Hong Rice Wine $20 per 100 grams
This steamed half lobster with 18yr nu er hong rice wine is a must order. A fresh lobster lightly steamed is a wonderful thing, but the nu er hong rice wine gives it an additional kick. You have the option of adding it into the dish, or downing it as a rich and aromatic drink.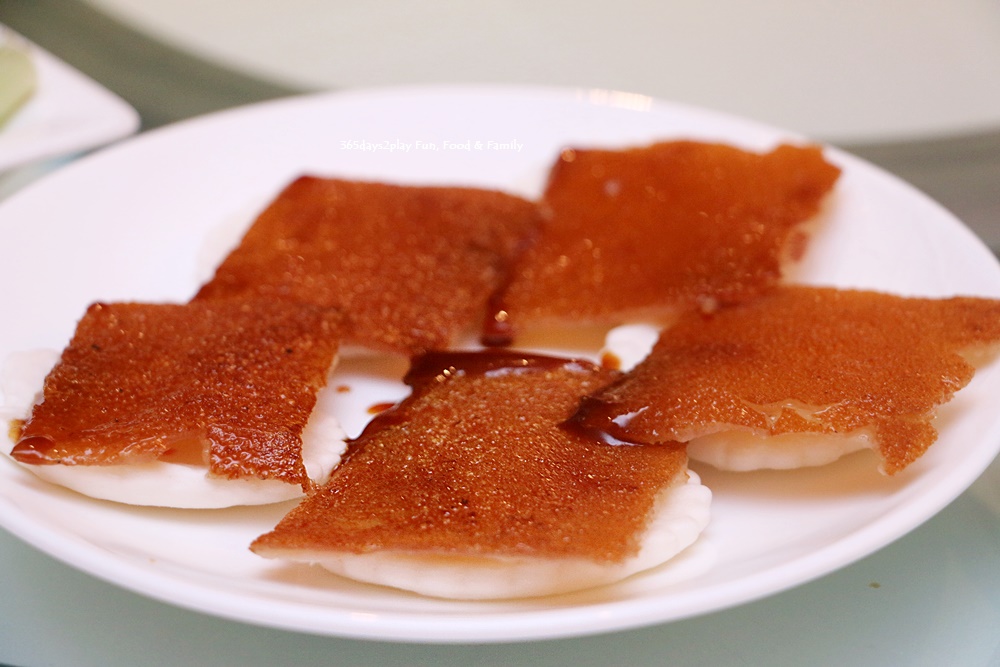 Signature Roast Crispy Suckling Pig $288 whole
The signature roast crispy suckling pig is presented in 3 ways. I'm sure the 1st way is everyone's favourite. The crispy skin is served with house-made pancake, plum sauce, cucumber stick and spring onions.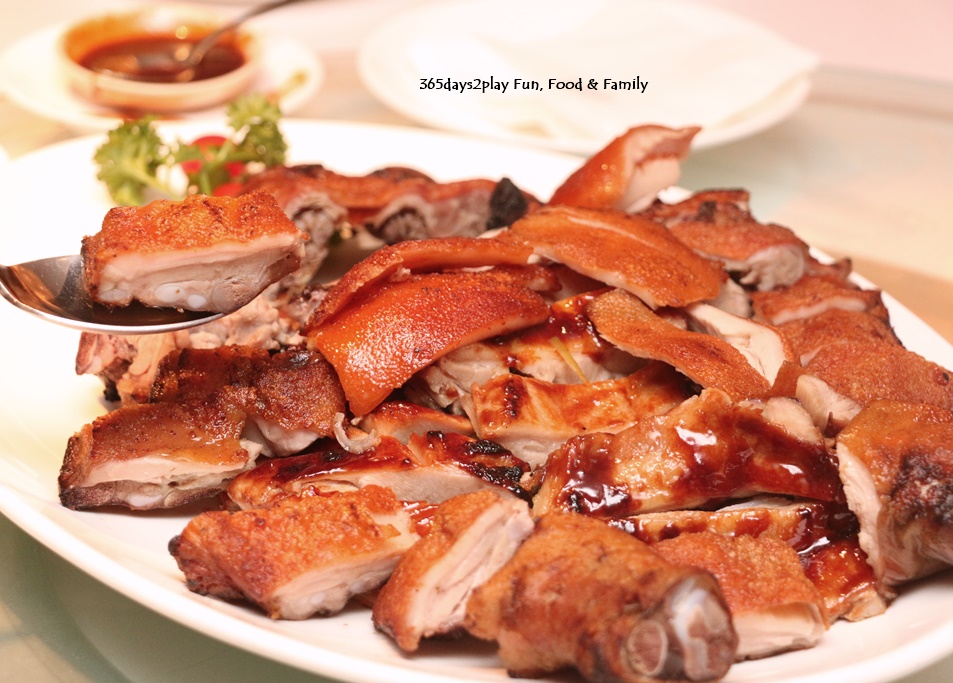 Suckling Pig Carved Shoulder and Oven-baked pig fillet with lemongrass $288 whole
Next, the rest of the pig is carved up, with the shoulder presented, followed by fillets which have been oven-baked with lemongrass. I love the hints of lemongrass as it helps to mask the meatiness of the pork.
Braised Mee Pok with Fresh Mushroom and XO Sauce $22 small
This braised mee pok is quite unlike what you get from the hawker centre. This refined version is braised together with fresh mushrooms and topped with housemade XO sauce that contains more than 20 ingredients including scallops, shrimps, salted fish, jin hua ham, prawn roe and chilli. I love how al-dente the texture is too.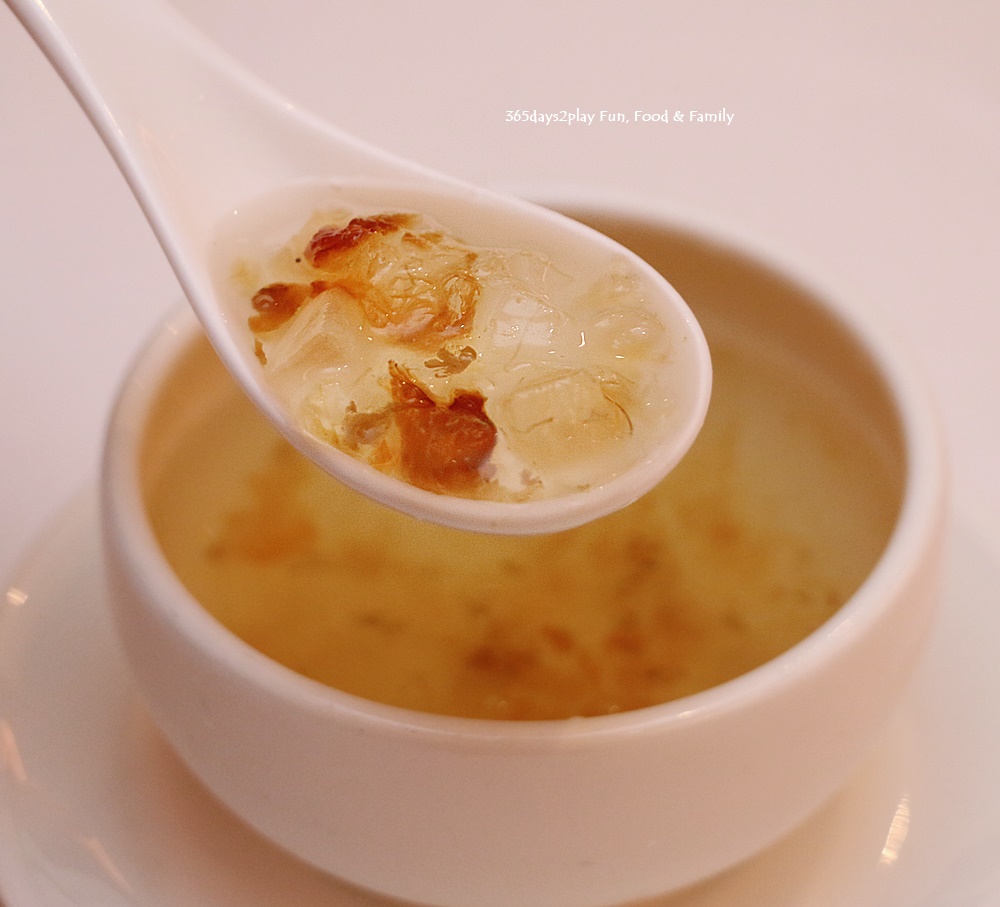 Chilled Peach Resin with Osmanthus and Aloe Vera Jelly $10
Although a bit on the expensive side at $10 per bowl, this chilled peach resin dessert soup is really refreshing and light. Just the thing to cleanse the palate and wake you up for your journey home.
---
Add me on Facebook, Instagram and Twitter if you want to be kept up to date with the latest happenings in the food and lifestyle scene in Singapore!
Read about my previous review of Yan.
---
Yan
#05-02 National Gallery Singapore 1 St Andrew's Road, Singapore 178957
Operating Hours: Daily Lunch:11:30am to 2:30pm Dinner:6:00pm to10:30pm
Reservations: Call (65) 6384 5585
Email reserve@Yan.com.sg
Book online via CHOPE http://bit.ly/219xw4u
Website: www.Yan.com.sg
Facebook: YanCantoneseCuisine