Do you still remember the area where the old Burger King and Long Beach Seafood Restaurant was? That place, also known as Raintree Cove has recently gotten a complete makeover and is now entirely transformed! No more buildings at Raintree Cove, now it is a quiet little haven for people to stroll about, gather, sit on swings or simply chill under the stars! If you're wondering where to eat at East Coast Park now, click on the link.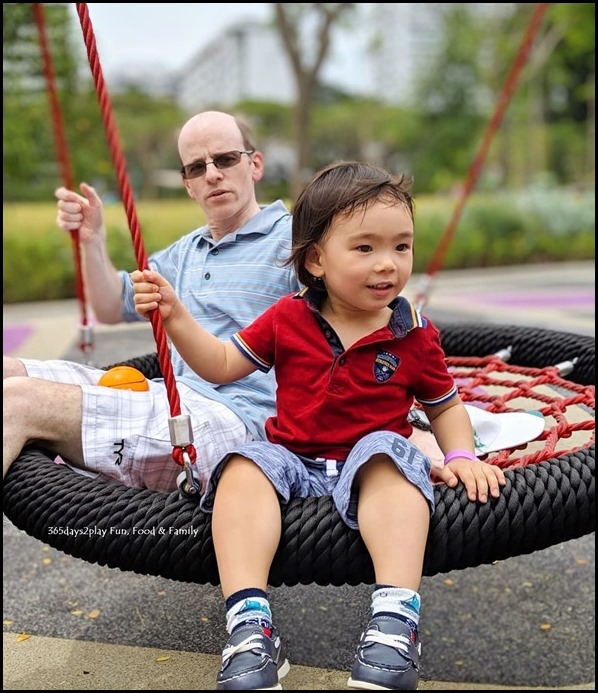 Don't mind Papa's expression. Perhaps the swing is going too fast for him??
We had a lot of fun playing at the swings area. Thanks to this swing net thingy or what you might call it, the 3 of us even managed to get a family shot together! The adults might even have more fun here. I saw a mother of 4 children screaming and laughing hysterically as her husband tried to swing her higher and higher!