We are living in unprecedented times, and who knew that there would come a time when we'd all have to give up the life that we knew (temporarily at least) and just stay home in order to save humanity? Here in Singapore, the COVID-19 situation still seems manageable so we aren't yet in a lockdown (I hope we don't ever need to reach that stage). But the government has advised everyone to stay at home as much as possible and only leave home for essentials. However, as we all have seen over the past few weekends, malls and parks are packed. Again, who knew that we'd have such a need to be out the house? It's like if someone says you can't do it, then you'll really itch to do it when you wouldn't have in normal times.
One of the huge reasons why people can't seem to stay indoors despite the pressing situation is due to the Instagram culture. Millennials especially, feel the need to be seen doing something exciting every so often, because FOMO, and how else will they find fodder for their Instagram pages. It's just not acceptable to be the last one to visit that newest cafe in town. I know because I am one of them too. But humans are creative, and as can be seen from the #Dalgona craze, some trends can be started right in the comforts of home. Now, if you had to google #Dalgona, where have you been!
So here are 10 ideas to keep your Instagram game going strong without having to leave the house. Oh follow me on my Instagram too while you're at it!
Source: Nourishing Nadia
If you don't already know, this super easy to make frothy instant coffee topped over milk has been making the rounds on Internet, especially in the last one month. Basically take equal parts of Instant Coffee Granules, Sugar and Water (usually about 1 tablespoon each) and whip them together until they form stiff peaks. Dollop the whipped coffee foam onto a cup of milk, preferably a glass cup, and voila, something so simple yet instagrammable. And for once, this instagrammable concoction tastes good. I've heard people describe as tasting like iced-latte, and I have to agree after I made some myself today! Why iced coffee made by just stirring the instant coffee granules and sugar into milk tastes so cheap and this Dalgona Coffee tastes like something from a cafe, I'll never know.
And if you have time, try it with Milo, Matcha and other drinks that you can think of. I've heard that you might have better success if you use condensed milk, as you need something that is whippable. Dalgona Bandung anyone?
#bedflatlay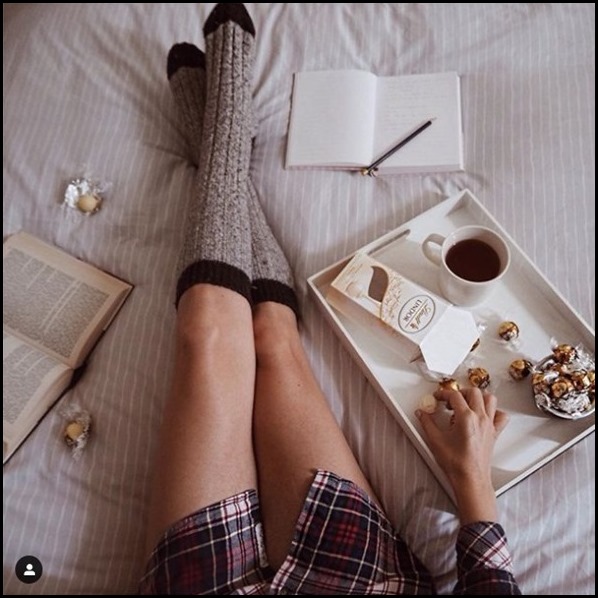 Source : Natbeestravel
As you probably know, those returning from the UK/US have to serve their Stay Home Notice in dedicated facilities, ie hotels. A number of them have been posting really lovely pictures of their rooms. Of course, a nice hotel room will look nice on Instagram, but that's not to say it can't be replicated at home. Go to #BedFlatLay on Instagram for inspiration on how to do top down shots of your bed. You don't even need your room to be entirely tidy, Just that little spot that will appear in the picture frame. And sometimes, a little artistic mess never hurt anyone.
#10by10challenge
Staying at home invariably means less movement. You'll be surprised how much calories are burnt just by our daily commute to work (assuming you don't drive). I discovered I gained a whopping 3 kg in February simply because I went out less. And that was in February when the Government hadn't even told us to stay home yet. Instagram or no Instagram, we ought to have some sort of a daily exercise routine at home. But if it helps, try the #10by10challenge where you basically try and do 10 repetitions of 10 exercise moves. And then you tag someone else to do it. Woe betide the person that gets tagged by many friends! If you don't do anything else, do this because your health will thank you for it!
Start an edible garden
If we can't go out to nature, what about bringing nature to us? It perked up my day to see this little bee buzzing around my flowers. And these flowers have been the background to a number of my Instagram posts too. So easy to grow some food in your garden or in pots.
Baking – Lockdown loaf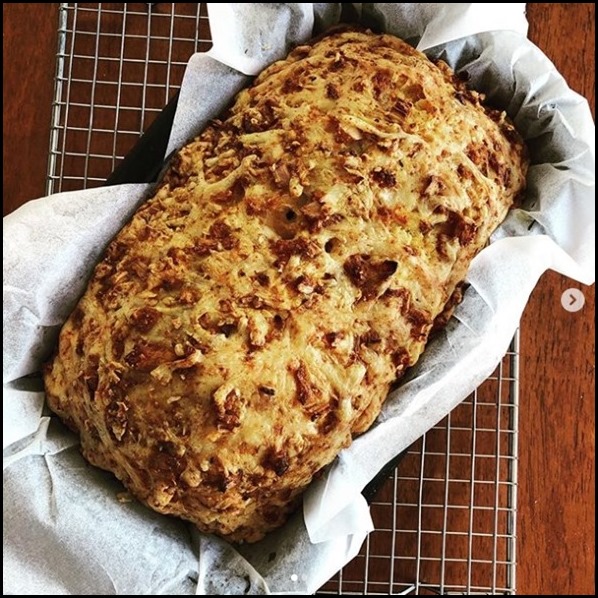 Source : Keza203
Thinking of all the cakes and goodies you're missing out on if you can't head out to the cafes and bakeries? What about baking your very own? Trending in New Zealand currently is the Lockdown Loaf by celebrity chef Chelsea Winter. Apparently yeast has been hard to find at the supermarkets thanks to hoarders but your can bake your own Lockdown Loaf with just a few simple ingredients, and beer. Actually, normal bread is super simple to make too, and requires just flour, salt, yeast and water. Now's the time to hone up those baking skills to feed your family as well as your Instagram feed.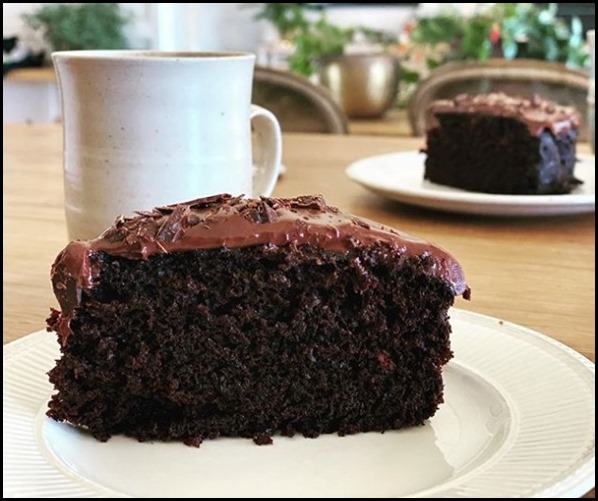 Egg and dairy free Chocolate cake by Chelsea Winter
You can also try baking scones and brownies, which can cost a pretty penny at the shops but are really easy to make too. You literally dump all the ingredients in 1 bowl and you are good to go. No need to whisk or froth anything in separate bowls. Or how about egg and dairy free chocolate cake?
By the window poses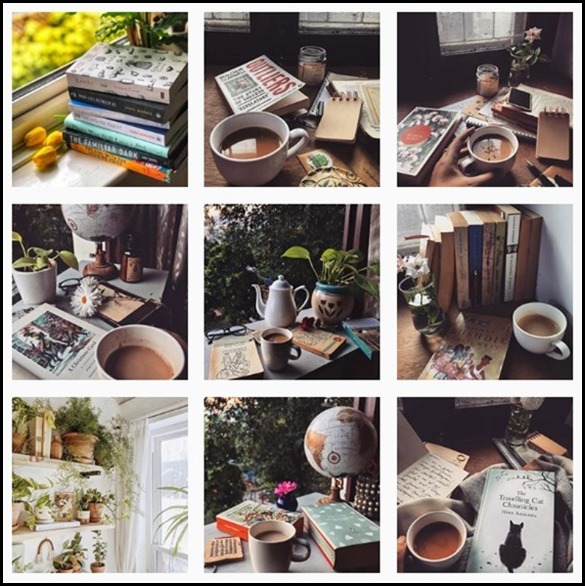 Source : Taken from Instagram #bythewindow
Possibly the easiest post to cobble together. You don't even need to have legit croissants or coffee. Just something from the supermarket will do just fine. Bonus points if you manage to include yourself looking wistful.
Book in frame post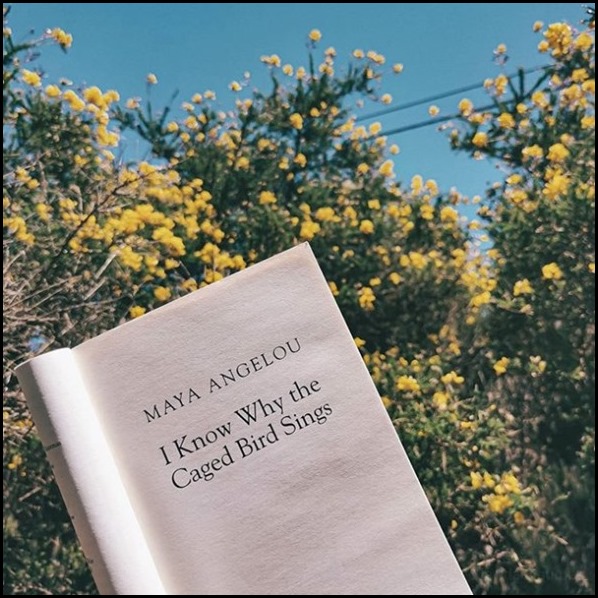 Let's face it, we are secretly envious of people who manage to squeeze out enough time to actually read a book, when there's so many other attention zappers in our life like Netflix and ahem, Instagram? Well nobody ever said you couldn't do this post with a book you've finished….. 5 years ago?
Working from Home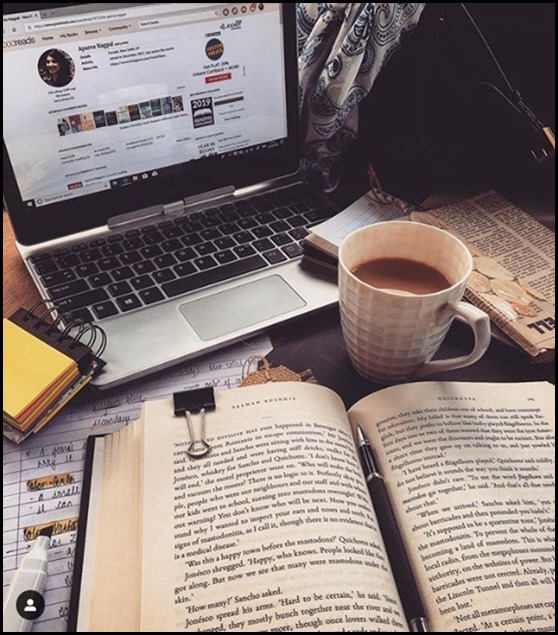 Source : frenchflaps_and_deckleedges
Kill two birds with 1 stone. Most of us have no choice anyway, so why not get some Instagram airtime concurrently?
Pandemic Pantry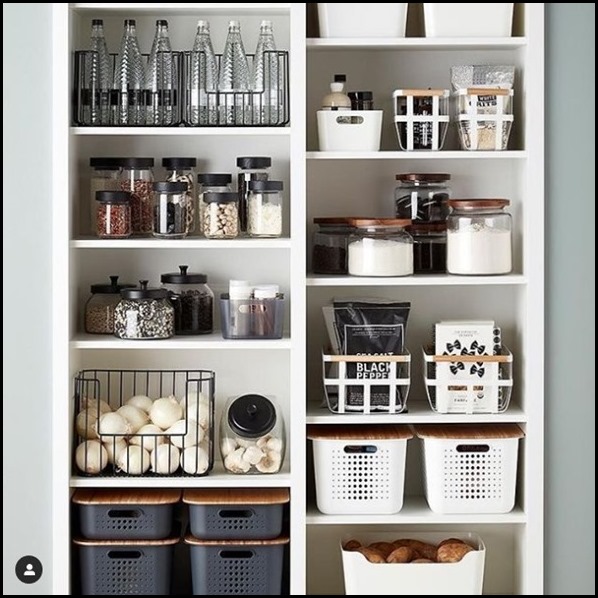 Something all of us have wanted to do for the longest time anyway, organising our food cupboard. Not only do you get to Marie Kondo your overflowing food cupboard, you know exactly how much food you have so you don't have to panic each time the supermarkets get raided. Nuts and legumes have a particularly long shelf-life so it's good to stock up on these as they are less likely to go to waste.
Bullet Journals / Lettering / Doodling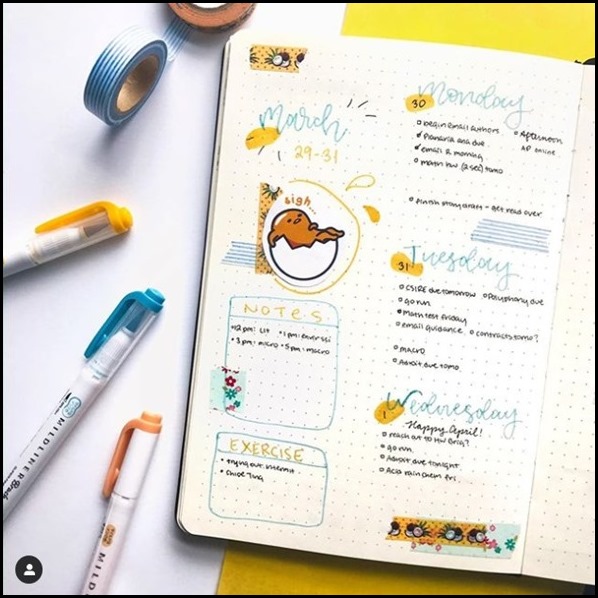 Source : Thoughts with a Brush
And last but not least, why not pen your thoughts about the whole lockdown situation the traditional way. You'll still have your beautiful keepsakes to show the grandchildren when you regale them with grandpa/grandma's stories of the time you had to shelter at home.