You may have read in the Straits Times of the recent opening of the famed Goubuli Restaurant at Marina Bay Sands. Story has it that the owner named Gou (aka Dog) made such great meat buns that he had so many customers he had no time to entertain anyone, hence the name Gou Bu Li (aka Dog doesn't bother about you 狗不理包子). When I heard about the buns, I though nah, not another casual gimmicky eatery again.
Surprisingly, the restaurant is far from casual or gimmicky when you step in. The restaurant may not be that big, but a warm ambience greets you, complete with wooden motif wood panelling, oriental furniture and marble-top tables. Aside from the buns / baozi, and Hong Kong dim sum (to cater to those who are not too familiar with Tianjin cuisine, the menu boasts a wide array of dishes that you would not find in a casual eatery.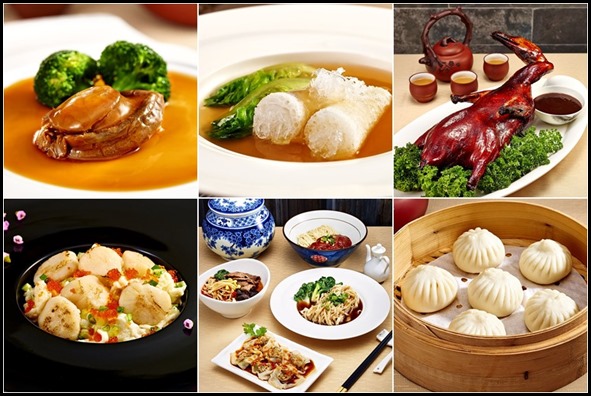 Photo Credit : 9Goubuli
Think Buddha Jumps Over the Wall, claypot braised lamb, eight treasures steamed chicken, braised fresh abalone in oyster sauce, and the like. Argh I wish I could have eaten more at the media tasting but I am limited by my human sized stomach capacity!