I haven't had many opportunities to visit Scott's Square, one of the newest kids on the block along Scotts Road so I was sure glad to be given the opportunity to review Arossa Wine & Grill. If this place sounds or looks vaguely familiar, that's because they did a revamp of the restaurant and had a change of name from La Luna Rossa to Arossa Wine & Grill. The wooden floors and brick walls have been retained to exude the rustic charm.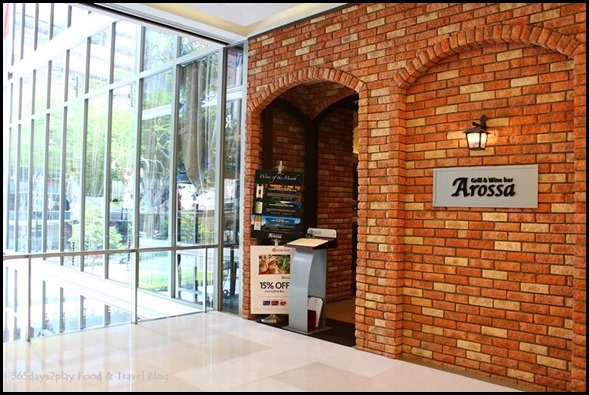 Pricing wise, Arossa caters mainly to the business crowd, what with the table cloths and wine glasses. Strangely though, there are attempts to appeal to the masses by doing away with napkins and also serving brunch on the weekends.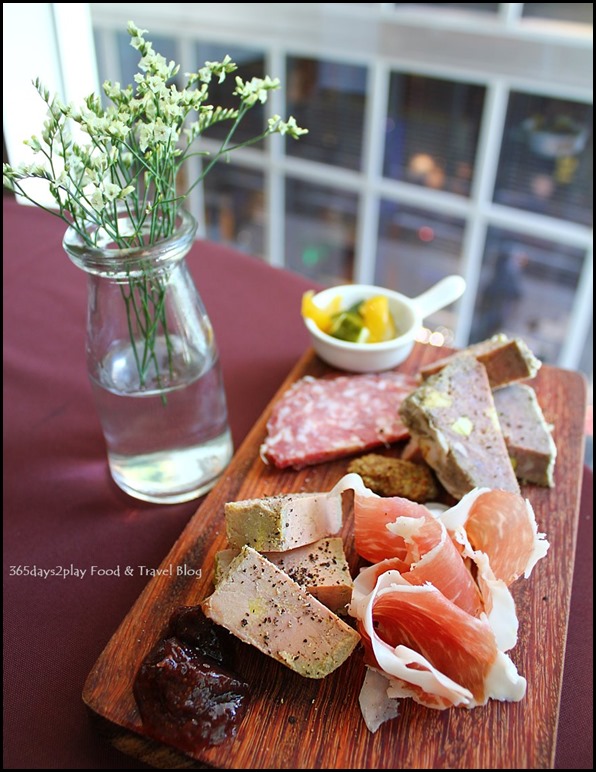 Charcuterie of Pate de Campagne, Foie Gras Terrine, Prosciutto $32
We started off our meal with this mouth-watering plate of chacuterie. Seeing slivers of ham, pate and terrines never fails to lift my mood up. It's also a very good way to distract customers while they wait for the mains to be prepared. I particularly liked the Foie Gras Terrine, which went really well with the complimentary bread. Had to control myself or I would have eaten more and had no space for the mains. The Pate de Campagne was also quite interesting as it had nutty bits in it, something that is not too common.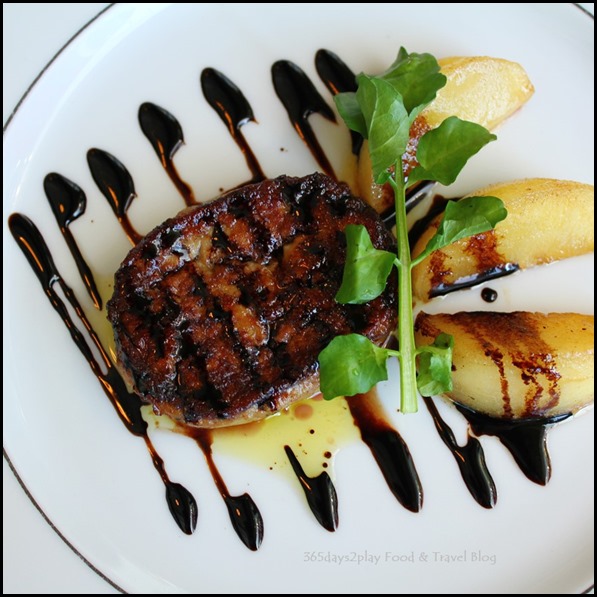 Pan Fried foie Gras with Caramelized Apple $30