Be transported to the vibrant streets of Singapore and Malaysia when you dine at Azur Restaurant at the Crowne Plaza Hotel Changi Airport. In conjunction with the national days of Singapore and Malaysia, Azur presents a bustling buffet of tasty street food featuring the two countries with live stations galore. The Partner and I were invited for a preview of the sumptuous spread!
Look forward to live stations where iconic street food will be prepared ala minute for diners and Azur's interpretation of hawker fare by Executive Sous Chef, Andrew Tharm and his culinary team. There are familiar favourites such as Sambal Grilled squid, sambal stingray, oyster omelette, black pepper Sri Lankan Crab, Stir Fried Chilli Bamboo Clam and more main course dishes. At the dessert bar, you can find Bobo Cha Cha, Layered Pandan Kaya Cake etc.
We all have our favourites at the various hawker centres and coffee shops. These dishes I have highlighted have a slightly different touch to it to please the international palate. Here are some of the dishes that we tried.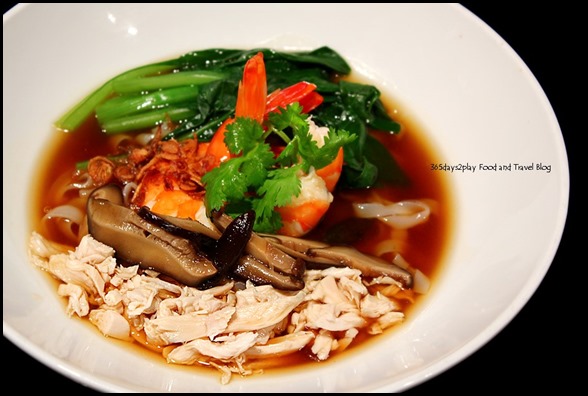 Ipoh Hor Fun – Flat rice noodles, shredded chicken, shrimp, Chinese mushrooms, greens and gravy topped with fried shallots and green pickled chilli
I've never tried Ipoh Hor Fun before and I thought it would be something quite different from the Hor Fun that I'm used to. I can tell that this version has made use of vibrant and fresh tasting ingredients.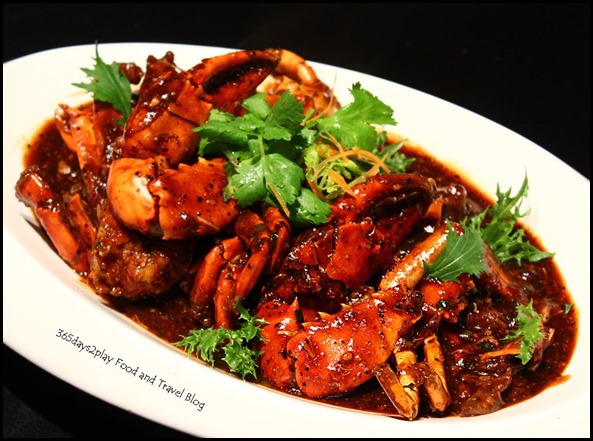 Black Pepper Sri Lankan Crab