Be transported to the vibrant streets of Singapore and Malaysia when you dine at Azur Restaurant at the Crowne Plaza Hotel Changi Airport. In conjunction with the national days of Singapore and Malaysia, Azur presents a bustling buffet of tasty street food featuring the two countries with live stations galore. The Partner and I were invited for a preview of the sumptuous spread!
Look forward to live stations where iconic street food will be prepared ala minute for diners and Azur's interpretation of hawker fare by Executive Sous Chef, Andrew Tharm and his culinary team. There are familiar favourites such as Sambal Grilled squid, sambal stingray, oyster omelette, black pepper Sri Lankan Crab, Stir Fried Chilli Bamboo Clam and more main course dishes. At the dessert bar, you can find Bobo Cha Cha, Layered Pandan Kaya Cake etc.
We all have our favourites at the various hawker centres and coffee shops. These dishes I have highlighted have a slightly different touch to it to please the international palate. Here are some of the dishes that we tried.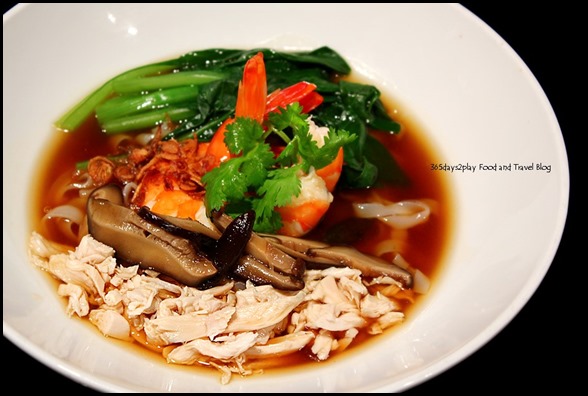 Ipoh Hor Fun – Flat rice noodles, shredded chicken, shrimp, Chinese mushrooms, greens and gravy topped with fried shallots and green pickled chilli
I've never tried Ipoh Hor Fun before and I thought it would be something quite different from the Hor Fun that I'm used to. I can tell that this version has made use of vibrant and fresh tasting ingredients.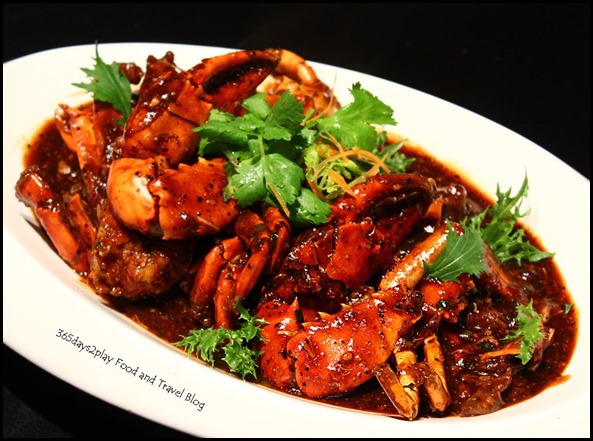 Black Pepper Sri Lankan Crab
This would definitely appeal to all crab loves, with the robust black pepper taste. I can imagine why people tend to overload their plates in buffets, it's because of expensive dishes like these!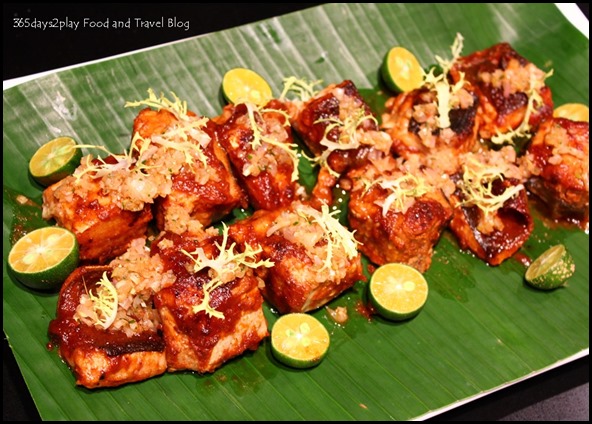 Sambal Stingray on Banana Leaf
The stingray tasted very fresh, without any fishy after taste. Also, the meat flaked apart easily at the prod of the fork.
Curry Yong Tau Foo
This was my favourite dish of the evening. Although simple, we could detect the love put into making the tasty and rich curry. The tau poks were still crisp and were a good vehicle to absorb all of the curry.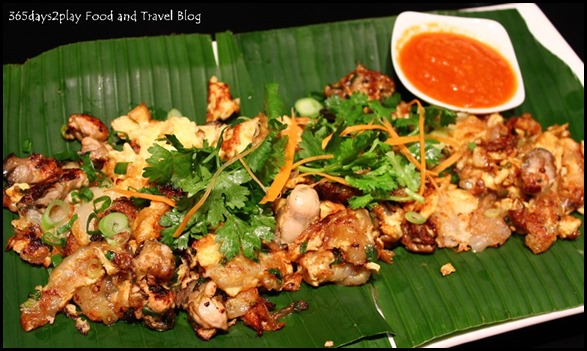 Oyster Omelette with Chinese Celery
We all agreed that there was a bit too much starch and too little egg. Actually I love starch, and I've always thought that the eggs were just a distraction, but somehow, when they're not there, the starch seems to lose its tasty nature as well.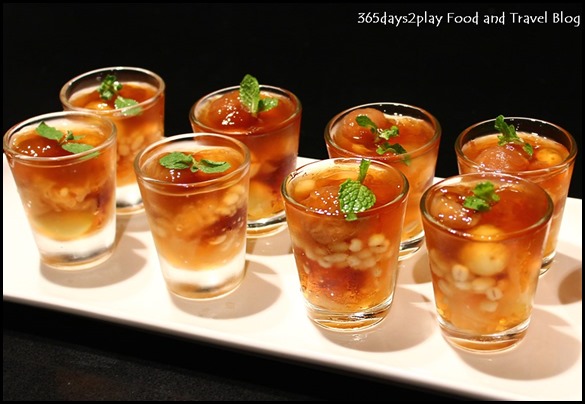 Cheng Teng Gelee
For anyone who loves the Cheng Teng's ingredients, this would be a refreshing end to your meal. For me, the highlight in having a bowl of cheng tng is drinking the refreshing soup, and less so on the ingredients. Of course the ingredients are there to impart flavour to the soup. But that is just my own preference. I am beginning to see signature local favourites creeping into big buffets, which is definitely a good thing because after all the heavy cake and more cake, chocolate fountain and all, it's good to return to something familiar and light.
---
Add me on Facebook, Instagram and Twitter if you want to be kept up to date with the latest happenings in the food and lifestyle scene in Singapore!
---
Brunch: Adult — $52++ Child $26++ (31 Aug & 1st Sept)
Dinner: Adult — $65++ Child $32.50++ (30-31 Aug & 1 Sept)
---
CROWNE PLAZA CHANGI AIRPORT
T. +65-6823-5300 F. +65-6823-5301 www.singapore.crowneplaza.com
A. 75 Airport Boulevard, Singapore 819664