After my visit to the fantastic Audacious Cakery in the Everton Park estate (of which I shall post the review in good time), we were walking back to the car park when we chanced upon this really cool store called The Redundant Shop. I mean, with a name like that, you gotta turn back and take a second look right?
Business gurus tell me that one should never use such negative terms to describe oneself or one's business, for while it may be the absolute truth, others do not know it, so why serve up the fact so easily? For all you know, most others are fools anyway. Anyway, the name worked, because we decided to enter the store.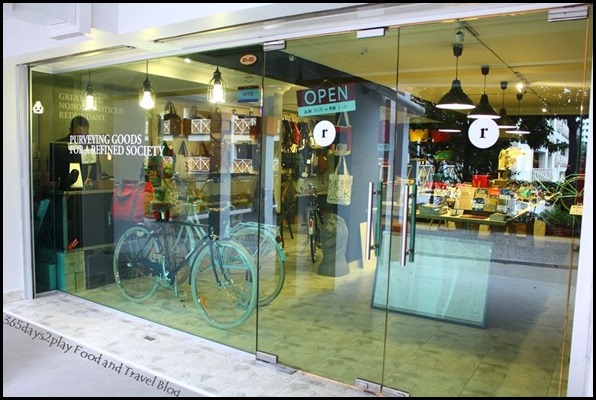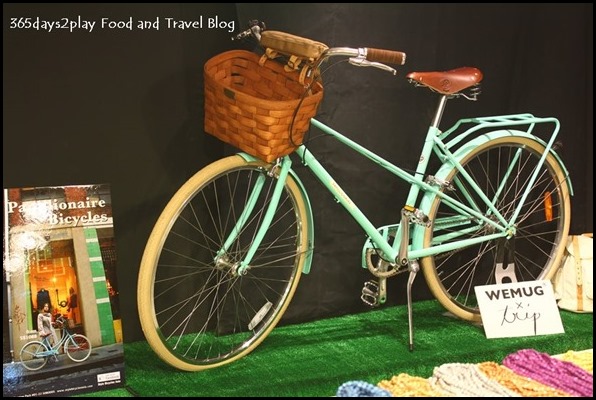 The first thing I noticed was that The Redundant Shop was selling the Papillionaire Bicycle! It's the same bike that we noticed outside The Audacious Cakery! I don't know about you, but it is love at first sight when I saw the bike. Apparently this biked is modelled in a vintage Dutch Style city bike. Man, I would LOVE to have this bike! It is such a beauty, but it costs $1000! I'm no bike expert, so that sounds like a lot of money to me.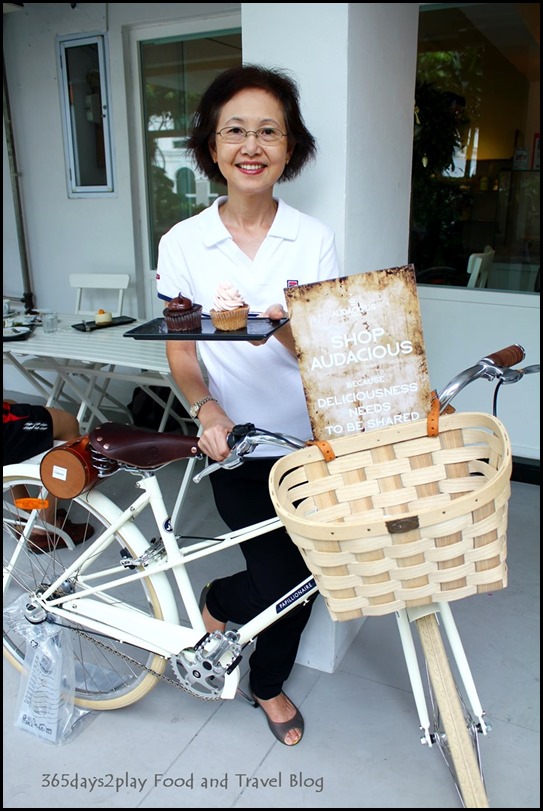 Check out the Papillionaire bicycle in white! Also looks damn cool, don't you think? That's my mother in the picture by the way, holding the cakes from The Audacious Cakery. She looks like she could do with a Papillionaire bicycle as well. Forget about the oven, wristwatch, handbag, kitty cat that I said I wanted for my birthday. I want this bike for my birthday! Or how about as a Chinese New Year present instead of Ang Pow? CNY is nearer.