One of the best perks of my job is that I have a bunch of fun loving colleagues who love exploring new cafes and eateries during our lunch hour. This totally fits in with the theme of my blog, which is to share with you all the unique cafes and restaurants in Singapore, even if this means having to traverse to the ends of Singapore to bring you something interesting!
GardenAsia is literally at the end of Singapore as it's in the Kranji / Neo Tiew area. Just across the waters is Malaysia already, and if you venture even closer to the edge of Singapore eg at Sungei Buloh Nature Reserve, you might just end up on the Malaysian cellular network! Best to visit GardenAsia and it's Kranji Countryside if you have a car, because buses are almost non existent on these farm way routes (except on weekends I believe), and you can bet your 2nd last dollar that an empty taxi won't be cruising along here. Oh you might want to try the Kranji Shuttle, but that only operates every 1.5 hours. But it's definitely worth a visit to this part of Singapore to get some urban reprieve.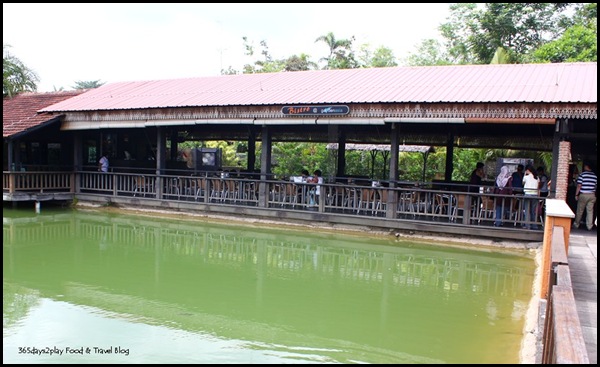 The first thing that you are likely to chance upon at GardenAsia is this man-made pond next to the non-airconditioned Bistro @ GardenAsia. The pond isn't much to look at, but it's still interesting for being different. Even though it was scorching hot, we didn't feel the heat sitting under the blissful shade in the cafe area. I wonder if it is because of the water effect?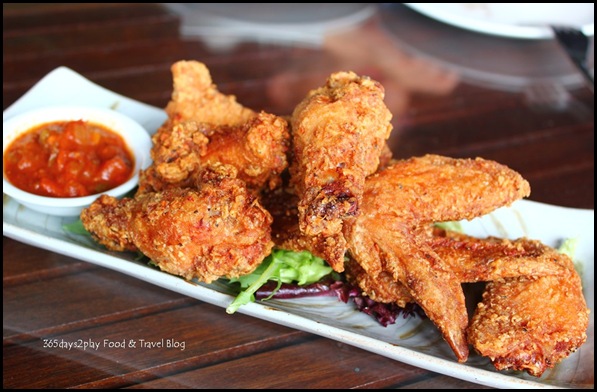 We didn't have lunch at GardenAsia because if you will believe it, we were farm hopping that day. We did stop for a couple of snacks just to test out the food though and I must say I'm impressed enough to want to make the cross country trip again on the weekend! Check out these crispy chicken wings. Perhaps I had to share these with my colleagues so I could only have one piece, but these were piping hot and very tasty! The skin was lightly crisp and the wings didn't leave you with a greasy feeling.