One of the best perks of my job is that I have a bunch of fun loving colleagues who love exploring new cafes and eateries during our lunch hour. This totally fits in with the theme of my blog, which is to share with you all the unique cafes and restaurants in Singapore, even if this means having to traverse to the ends of Singapore to bring you something interesting!
GardenAsia is literally at the end of Singapore as it's in the Kranji / Neo Tiew area. Just across the waters is Malaysia already, and if you venture even closer to the edge of Singapore eg at Sungei Buloh Nature Reserve, you might just end up on the Malaysian cellular network! Best to visit GardenAsia and it's Kranji Countryside if you have a car, because buses are almost non existent on these farm way routes (except on weekends I believe), and you can bet your 2nd last dollar that an empty taxi won't be cruising along here. Oh you might want to try the Kranji Shuttle, but that only operates every 1.5 hours. But it's definitely worth a visit to this part of Singapore to get some urban reprieve.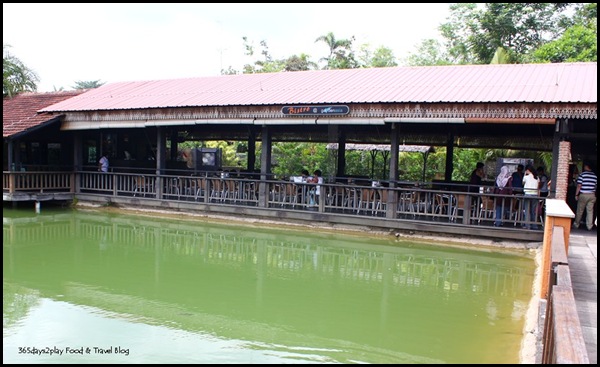 The first thing that you are likely to chance upon at GardenAsia is this man-made pond next to the non-airconditioned Bistro @ GardenAsia. The pond isn't much to look at, but it's still interesting for being different. Even though it was scorching hot, we didn't feel the heat sitting under the blissful shade in the cafe area. I wonder if it is because of the water effect?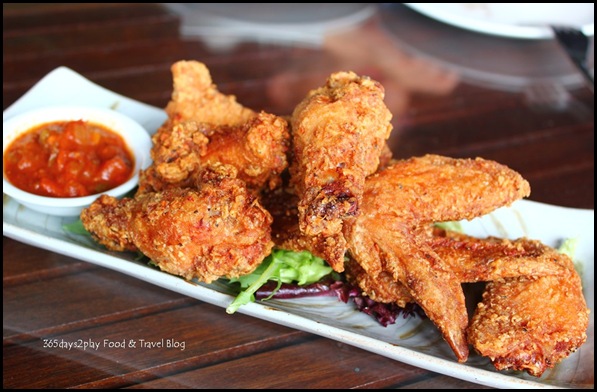 We didn't have lunch at GardenAsia because if you will believe it, we were farm hopping that day. We did stop for a couple of snacks just to test out the food though and I must say I'm impressed enough to want to make the cross country trip again on the weekend! Check out these crispy chicken wings. Perhaps I had to share these with my colleagues so I could only have one piece, but these were piping hot and very tasty! The skin was lightly crisp and the wings didn't leave you with a greasy feeling.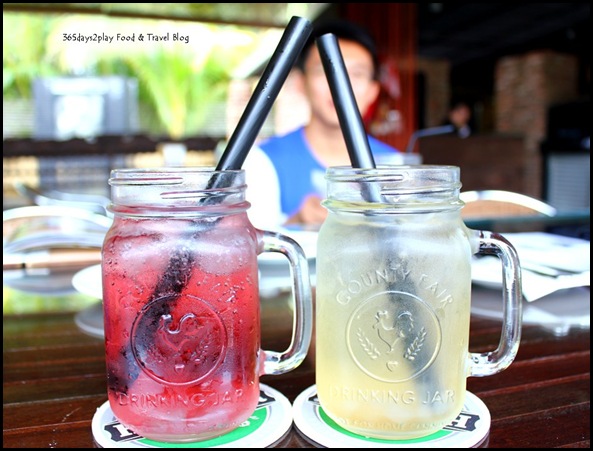 I went for the aloe vera drink on the right, while one of my colleagues ordered the roselle drink on the left. I found my drink to be a tad too sweet although still refreshing. More aloe vera pieces would have been appreciated too.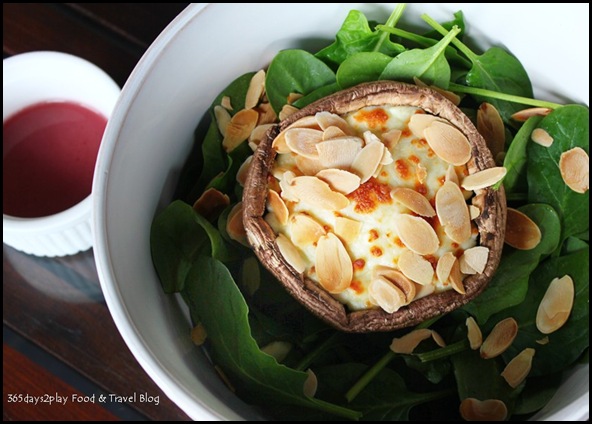 One of my colleagues was just too hungry so he ordered this salad first (before anyone else could stop him). I must say, it was very good move because I'm definitely going to order this salad when I'm back at Bistro @ GardenAsia. It's just a simply put together bed of vegetable leaves with a sprinkling of almond flakes. But what makes this salad stand out is the entire portobello mushroom stuffed with cheese and more almond flakes! It's kind of like eating a juicy and cheesy pizza slice minus the calories from a doughy base! I read from their website that the food comes from the surrounding farms, I suppose that's why the salad tastes so good!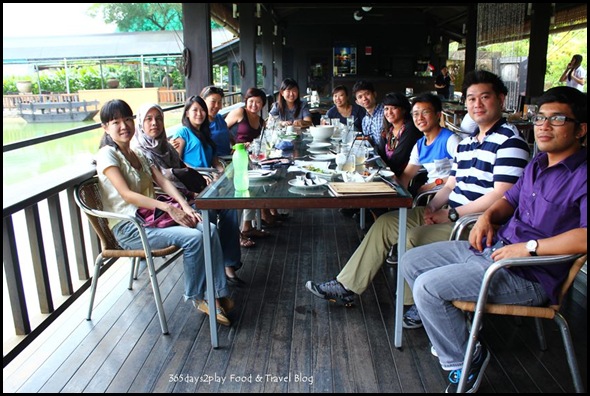 Even though we went on a weekday, we were surprised to find a few other tables occupied with office workers lunching here. I wonder where they work? My colleague mentioned that her friend would like to have her wedding reception at GardenAsia. I'm sure this will be the future trend for weddings in Singapore, to move away from characterless hotel ballrooms to unique locations like these.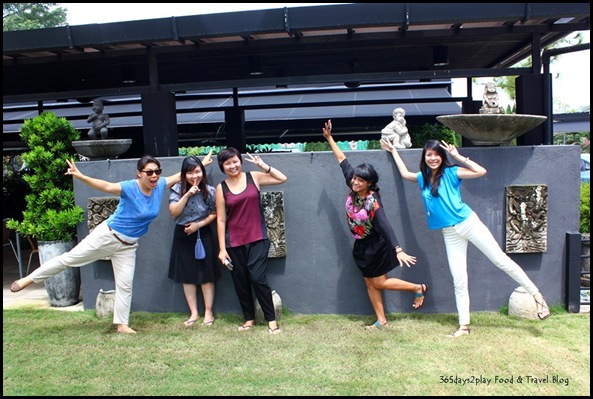 I think my DSLR camera is not used to taking so many pictures of people, but with fun colleagues like these, who can resist????
GardenAsia, as the name suggests, does more than just F&B. They are also in the business of agriculture and landscape, and even event organization. Potted plant, anyone?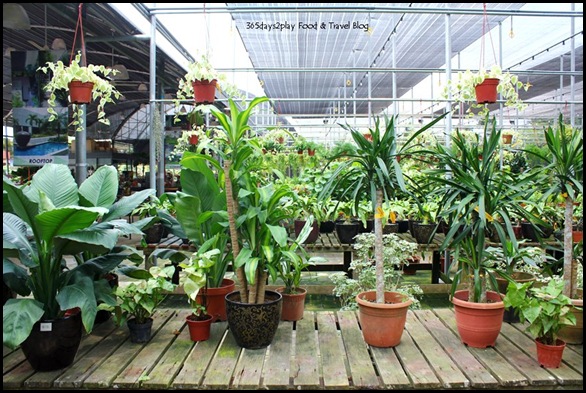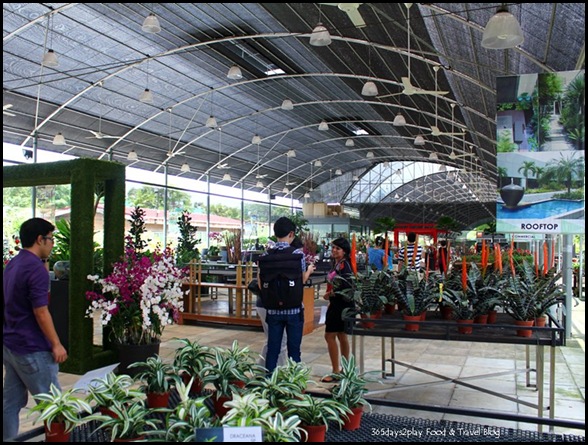 Check out this link, which shows how this big airy space is transformed into a venue for weddings! Quite a big transformation I must say.
http://www.gardenasia.com/2010/templates/snw_venuepictures.php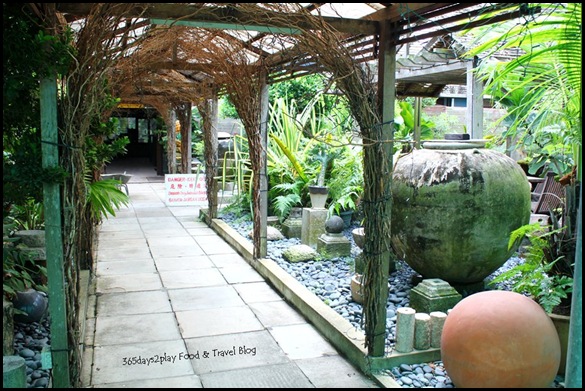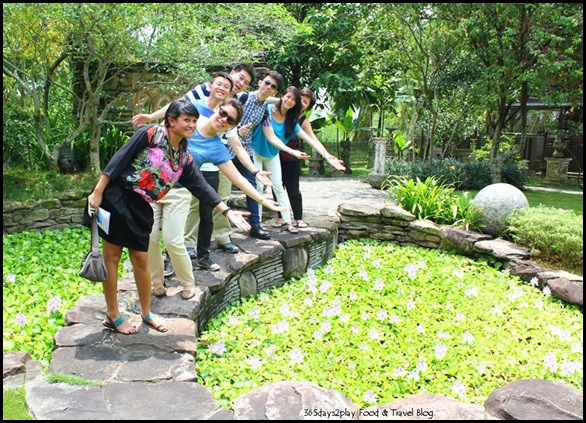 That's a pond there full of water plants of which I do not know the name. And behind my playful colleagues are some stone structures such as a tiny stone "chapel" that looks taken from the page from medieval times!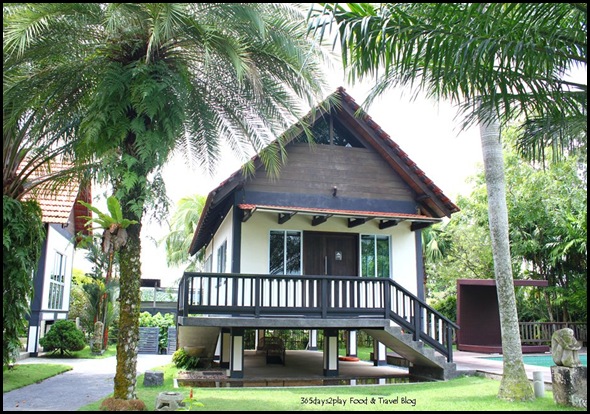 I've left the most amazing bit for the last. This looks like some Bali resort transplanted onto Singapore soil! I'm not actually sure if this is available for staying in, because the GardenAsia website does not mention a word.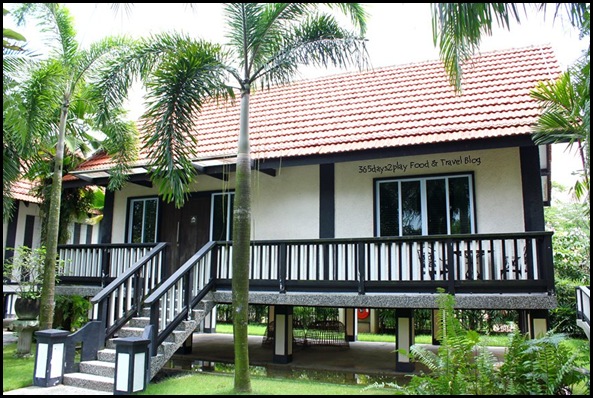 Looks cool huh. I like the chicken coop thingy under the houses.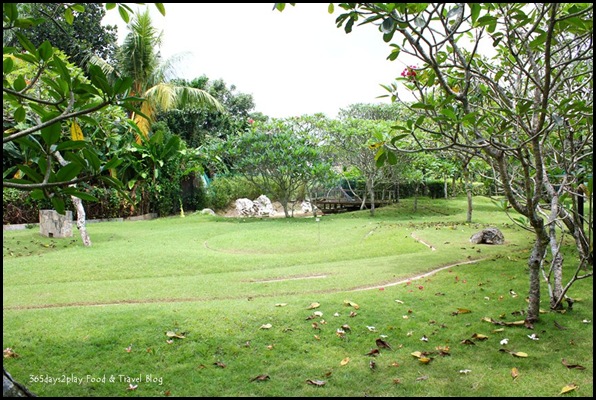 And for good measure, why not throw in a mini-golf while you're at it?
---
Read more reviews on other interesting places worth visiting at Kranji Countryside.
Add me on Facebook, Instagram and Twitter if you want to be kept up to date with the latest happenings in the food and lifestyle scene in Singapore!
---
GardenAsia and Bistro @ GardenAsia
Address: 240 Neo Tiew Crescent,
               Singapore 718898
Tel:         +65 6898 9111 (general)
               +65 6336 5881 (weddings)
Fax:        +65 6793 6511
Email:      info@gardenasia.com