There are a precious few Greek restaurants in Singapore. The last I counted, there were only TWO. One is Blu Kouzina, of which is the focus of this article, the other being Myconos on the Bay at Quayside Isle, Sentosa.
I've always wondered why is it that we have such a proliferation of Italian restaurants in Singapore, and French restaurants as well, but not Greek? Can there be that many Italians in Singapore or is it a simple case of pizza and pastas being easily received by the general public, largely helped along by American TV programmes? The thing with Greek food is that it is probably very palatable to the Asian palate, as Greek food emphasises fresh ingredients cooked in a simple and light way. Because Greek food is not often smothered in thick sauces, freshness of ingredients is key.  Perhaps that's the reason why so few Greek restaurants have managed to stay afloat in a country that has precious few farms providing fresh produce that is demanded of Greek cooking.
Anyway, it was my father's big birthday, and I had spent the entire week thinking of somewhere unique enough to hold a birthday celebration for a person who does not eat meat! I went through a gazillion fine dining restaurants, but because menu choices are limited at such places, and I couldn't run the risk of not having fish and prawn dishes for my father to choose from, it was decided that Blu Kouzina would be the birthday venue. It's quite certain that none of us had tried Greek cuisine in Singapore before.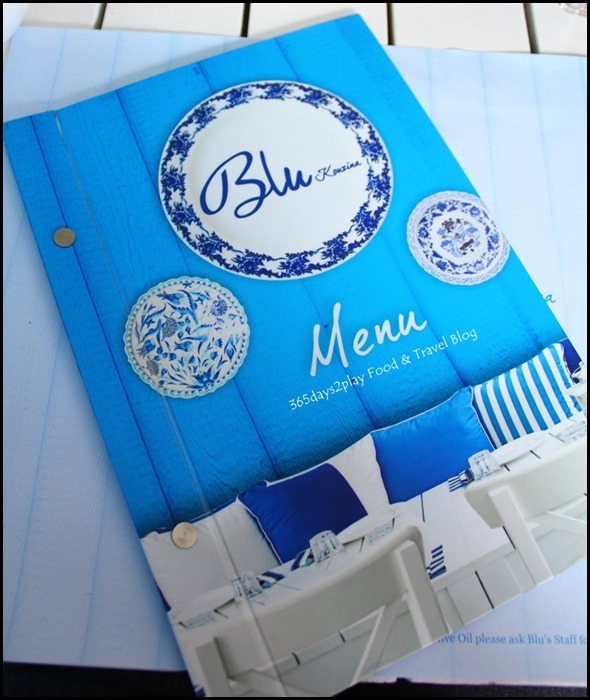 Menu is not cheap though. Appetisers are mostly above $15, meats are $20 and above and seafood $30 and above, in general. But the food here is REALLY GOOD.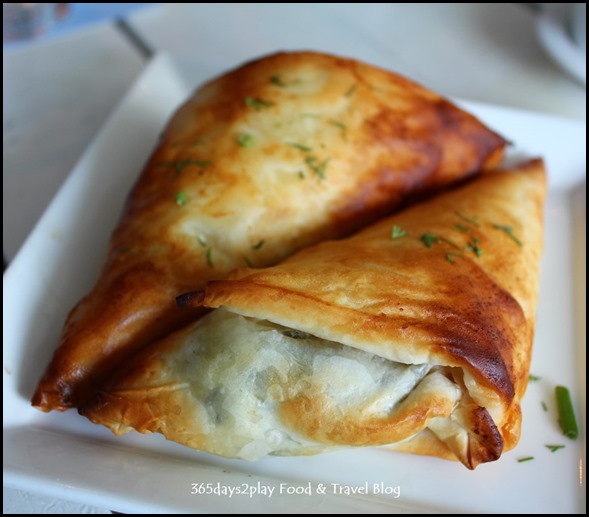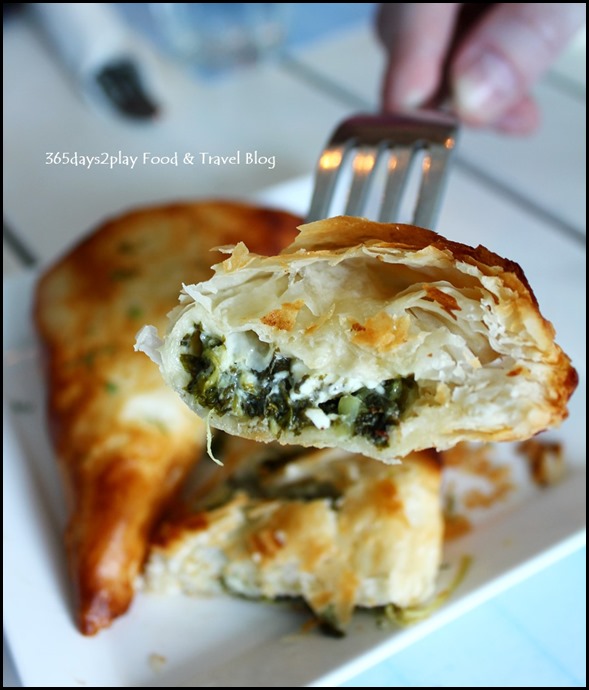 Spanakopita – Phylo pastry filled with spinach, feta cheese and herbs – $14
For some reason, I just knew I would love this dish when I saw it on the menu. Piping hot filo pastry filled with slightly creamy spinach. The filo was as crisp as can be and the buttery taste went really well with the fillings. SO GOOOOOD. If it wasn't so expensive, we would really have liked to have a second serving of this.