If you've eschewed fine dining restaurants for fear of awkwardness and the price tag, there is a new restaurant in town that hopes to serve up fine dining dishes in a casual atmosphere. Bridge Restaurant Bar at Seah Street opposite Raffles Hotel has recently undergone a revamp and is now headed by Head Chef Ace Tan who used to work at Pollen. Their motto is "fine dining without the fuss or pinch".
And Bridge has achieved that to a certain extent. The restaurant is certainly casual, no starched tablecloths or waiters with neckties. We were even comfortable to bring Baby for dinner! The food served would not seem out of place in a fine dining restaurant, some dishes being served with the "theatrics" that are common in such restaurants. The only thing I'm not so sure about is the pricing. You're looking at $55 / $85 for a 3 / 5 course dinner respectively. It's certainly not cheap to dine at Bridge, but I suppose it is cheaper than if you would go to places like Corner House and Les Amis. What is certain though is the food tasted great.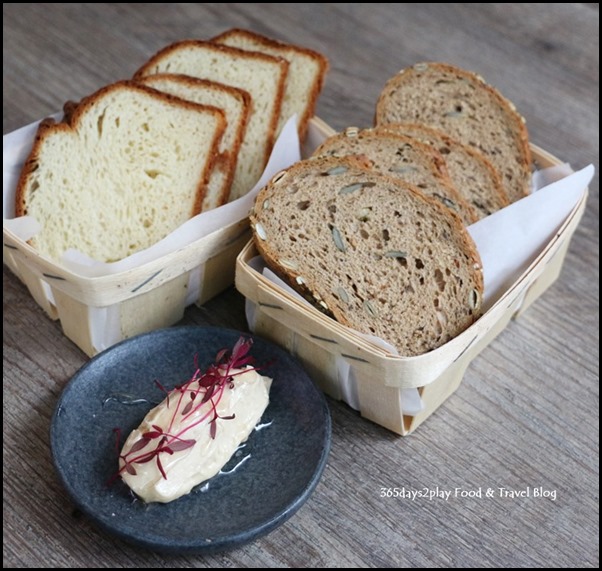 Complimentary bread. What's special is the butter which was made using barley.