I'm so happy that we finally have our very own Speciality coffee cafe in the Eastern part of Singapore!! I do hope that this is a signal of good things to come and that the Katong / Marine Parade area will be come as happening as the Tiong Bahru and Duxton Hill area! (Remember you heard it here first!)
It's Penny University that I would like to talk about today. The reason for the quirky name stems from 18th century coffeehouses in London, England. For the price of a penny, one had access to coffee, the company of people from all levels of society, discussions, bulletins, newspapers and the latest gossip.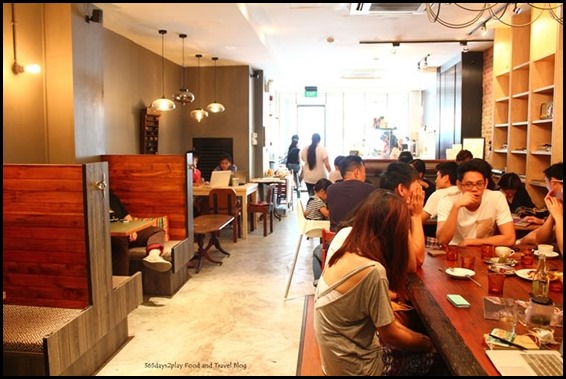 Not surprisingly, Penny University was full yesterday, it being Vesak Day. I am surprised though at the size of the cafe. Rental must still be affordable at this point in time. In any case, I do think they could try to revamp their seating area. The booth seats on the left were occupied by single couples when they could have accommodated at least 4 people. The communal bench table on the right is wider than it should be, taking up precious space. It could also have been pushed closer towards the right wall, allowing for a few more tables to be placed in the rather large passageway.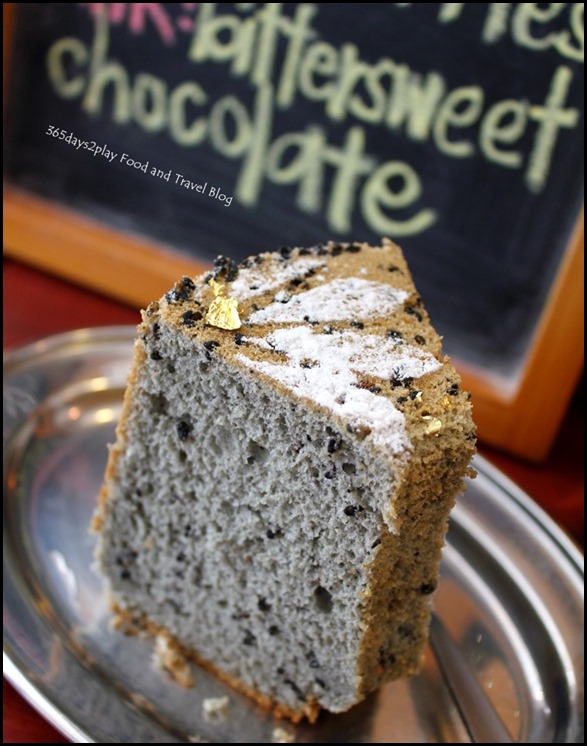 Black sesame chiffon cake $5.50