It's going to be Christmas soon! Have you started buying your Christmas presents yet? I know I haven't so I'm really going to need some tips for last minute Christmas shopping! Chocolates are definitely something I buy every year as Christmas presents. I know, some people think that they are boring and not creative, but I like to think that giving a small bag of chocolates to each and every one of your colleagues is a meaningful thought to do, rather than to not buy anything at all. And trust me, a jar of chocolates in multi-coloured wrappers will add a festive mood to any room!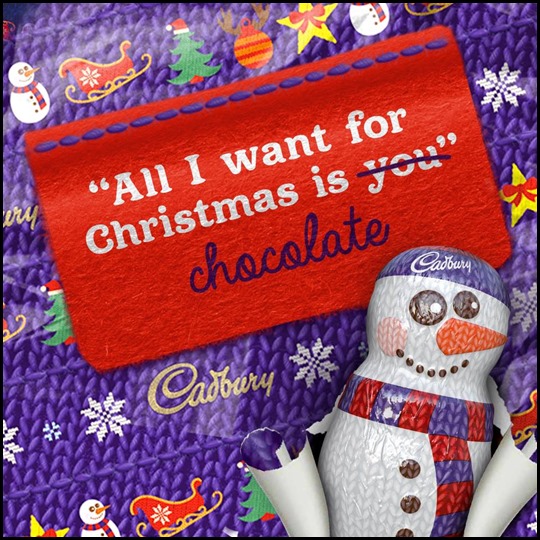 If you're going to be buying chocolates, you can consider Cadbury chocolates because Cadbury will be launching its "Joy of Giving" campaign from 1 November to 31 December, donating S$1 for every S$15 purchase of Cadbury products. All proceeds (up to S$30,000) collected from this campaign will be donated to The Straits Times School Pocket Money Fund (SPMF) – Cadbury's community partner.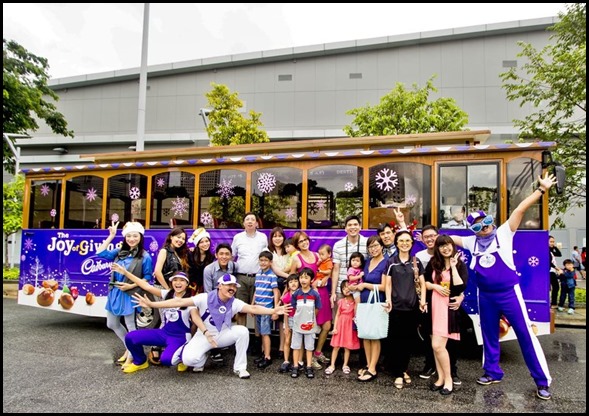 As part of the "Joy of Giving" campaign, the popular Cadbury Joyrider will be making its appearance to the public again from 21 November, 2013, beginning at the heart of Singapore's business district – Raffles Place. The public will be able to hop on the Cadbury Joyrider Bus for free, which will bring everyone on a fun-filled journey into a mythical and joyful land of Cadbury – known as Joyville.