The Partner and I were invited to a French culinary masterclass conducted by Masterchef Christophe Grilo at Nourish Studios and hosted by Dettol.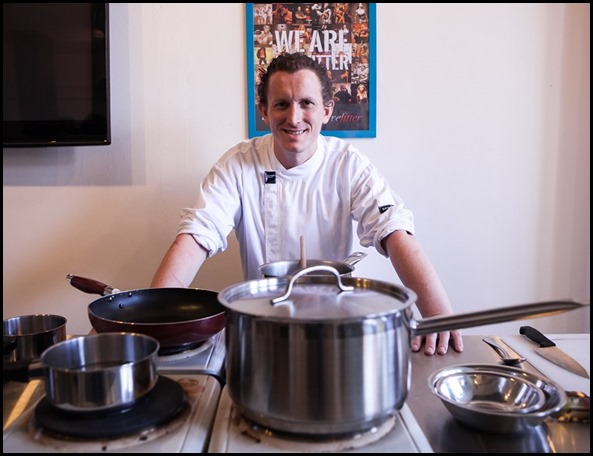 Bonjour Masterchef Christophe Grilo. He also runs his own business Bakery Artisan Original.
Like us I'm sure you're wondering "huh, cooking with Dettol?" No, Dettol is not moving into the grocery business or opening restaurants. Instead, Dettol wants to highlight the importance of kitchen hygiene and how their products can help to keep your kitchen clean. I've never really viewed Dettol as being particularly important in the kitchen arena, because to me, Dettol is about disinfecting toilets or soaps for scrubbing bodies. It was good to attend this event to find out what other products Dettol has up their sleeves.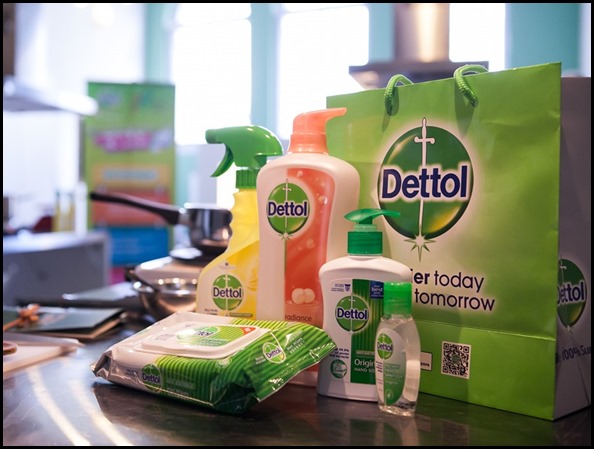 All your favourite Dettol products.
Sometimes when we prepare meals we can have unwanted visitors that take days to get over. No, I'm not talking about uninvited relatives, I'm talking about E.coli, salmonella and other bacteria. Every year millions of people around the world poison themselves unnecessarily due to poor kitchen hygiene.