Frequent visitors to Suntec City over the last decade or so would probably have remembered its rooftop garden, good for taking a respite after hours of toting heavy shopping bags, and a vantage point for viewing the Fountain of Wealth, but nothing more. Well the rooftop garden has undergone a massive makeover to become the Suntec City Sky Garden, boasting numerous spacious new restaurants featuring roof to floor glass walls. It feels as if you're dining al-fresco, but in the comfort of air-conditioning.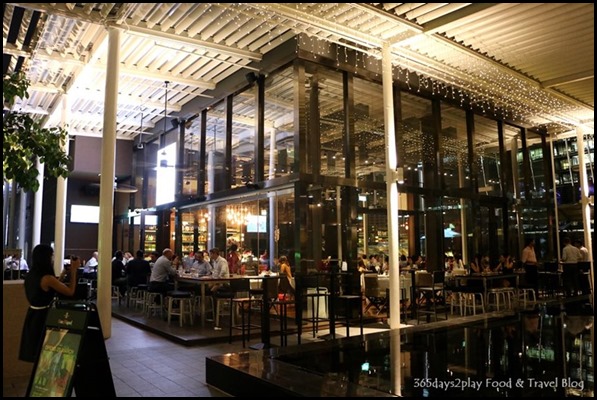 I had the opportunity to dine at Dallas Restaurant & Bar a couple of weeks back. The restaurant is housed in an exquisite glass house-style design and is next to an eye-catching shimmering pool feature. An impressive island bar takes centre stage with its gleaming black marble top, ceiling to floor bottle display and slick leather high-chairs.
With a name like Dallas Restaurant, and having already perused the menu prior to arriving, I was expecting a casual, laid-back restaurant and as a result, I walked right past the restaurant! It is the sort of decor you would expect of a restaurant where you would not be ashamed to wine and dine your business clients. Or to have a romantic and quiet time with your other half.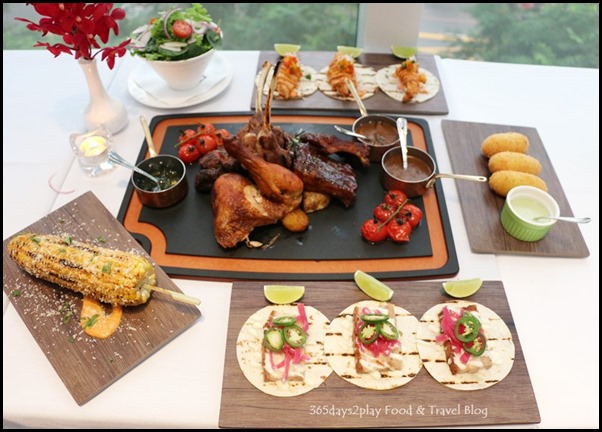 And the best part is, the prices are that of a casual restaurant! Burgers and sandwiches cost about $25 while main courses such as the Roasted Crispy Chicken cost $26 and BBQ barramundi cost $30. Guys, if you're looking for a posh looking but affordable place to impress your girl, Dallas Restaurant & Bar would be a good choice, just don't show her the menu prices!