Edward doesn't turn 1 until a week later, but because we'll be in New Zealand, we decided to have his 1st birthday party earlier. There were so many things to get settled for the party such as deciding on the theme, venue, caterer, decorations, invites, etc. And add on spring cleaning, Chinese New Year visiting plus packing for New Zealand, it's been one hectic January!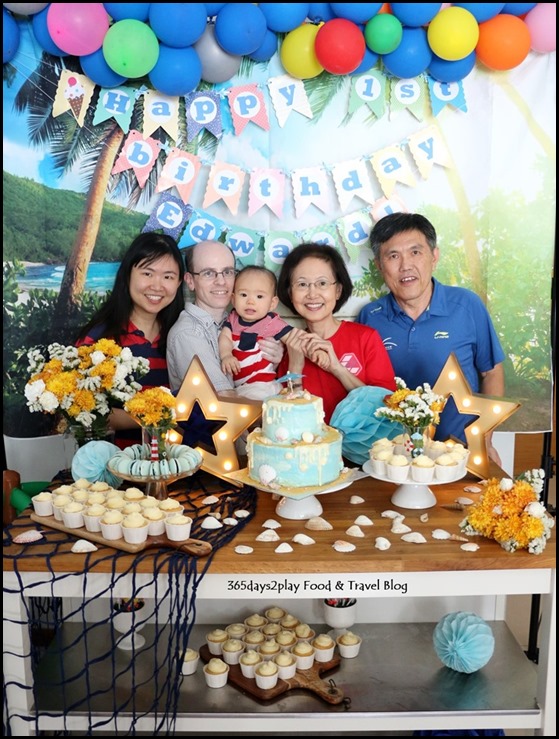 Thank goodness everything fell in place for the party eventually and it was a blast! There was enough food for everyone (my perennial worry), the kids were suitably entertained at the water-play area, and conversation was flowing. I'd hate to have party where guests just come to eat, and then leave, so I made a conscious effort to try and speak to everyone! Hopefully everyone had fun!
One of the awesome bits about Edward's birthday party was the dessert table catered from Lydia Low Desserts! I'd told her I wanted a seaside-themed dessert table and look what she pulled off. Even the backdrop, bunting, balloons and flowers were provided by her. I have to say everyone was impressed by the beautiful dessert table! I was totally mesmerised by the baby blue 2-tier black-forest drips cake! I felt quite reluctant to have to slice up the cake after only 1 short hour of admiring it!
Scroll down for more photos of Edward's 1st birthday party!