2 weekends ago, I was kindly invited to check out the relatively new Intrepid Gastro Bar at Far East Square. Intrepid Gastro Bar is a Melbourne-inspired eatery that aims to serve Melbourne-inspired cuisine with a great selection of craft beers. You can get Kangaroo and Crocodile meet here, mates!
I was quite keen to check out this place because everyone knows about Melbourne's great coffee culture. Also, I had a friend who would have been returning from his travels in Melbourne and I wanted to be able to surprise him with this great find, should he be missing Melbourne. By the way, did you know you can get AUD$1 coffees in Melbourne? Insane right, what are we doing wrong in Singapore?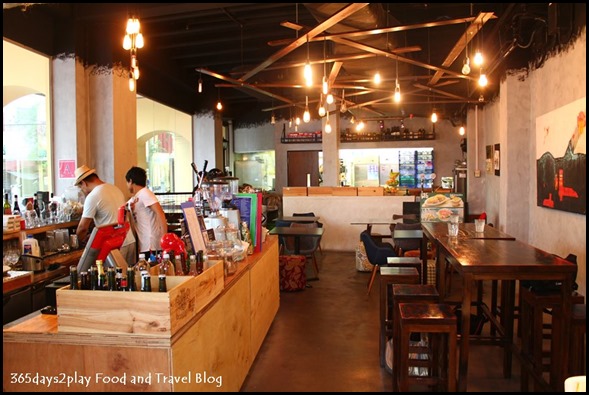 So, does this look authentically Melbournian? I have been to Melbourne years ago, but I was too young to appreciate the coffee culture back then. Pity, because we didn't visit a single cafe when we were there. I've been to Sydney, Brisbane and Perth (twice!!) since so I really want to visit Melbourne again soon.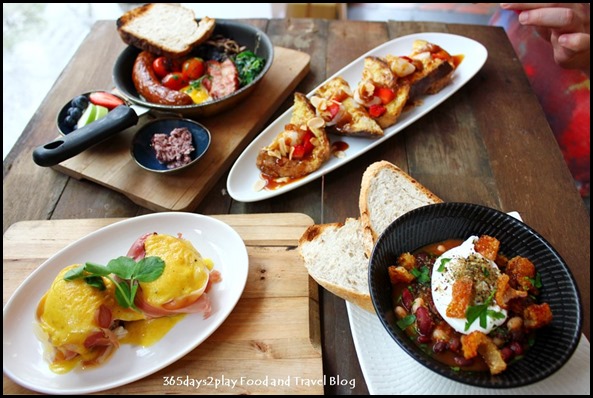 We were at Intrepid Gastro Bar to check out the brunch menu, and boy do they have a great number of dishes on the menu for the choosy eater. There are many cafes serving brunch these days, but many of these cafes serve only a handful of brunch dishes, offering just the usual suspects like eggs benedict or a simple egg, sausage and bacon fry up. I love the wide variety of brunch and lunch dishes you can get here, which is I suppose inspired by the eclectic and diverse cuisine that is what Melbourne is all about. Dr Seuss fans, you can get your green eggs and ham here!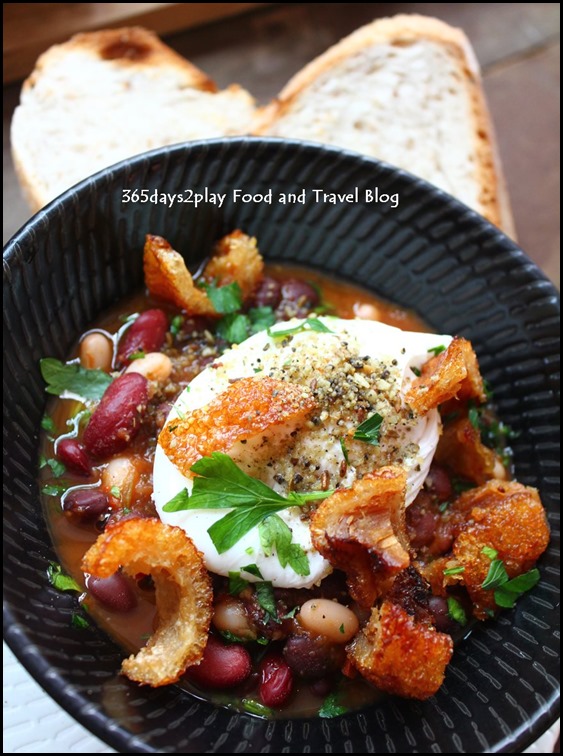 Dukkah Spiced Baked Beans $16