[Sponsored Post]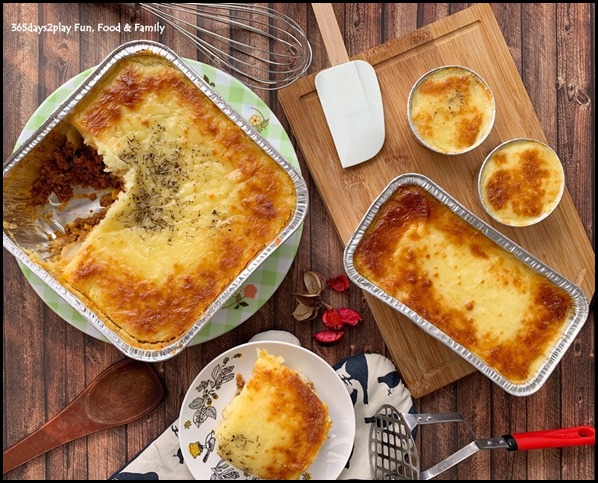 Win some shepherd's pies in this giveaway!
Recently, I was contacted by Shepherd's Pies to try out their shepherd's pies. I have never been a fan of shepherd's pies or cottage pies so I was curious to see how their products would taste like and if this could be a viable business. The reason why I've never been a fan of such pies is probably because I've never had a noteworthy version before in Singapore. I usually encounter them at buffets or perhaps at cafes where they look like they have been languishing in the freezer, only to see the light of day when someone orders them. And if I did order them due to a lack of a better choice, it just felt as if I was eating a lump of mashed potato placed on top of minced meat. Just never appealed to me.
That was before I tried Shepherd's Pies' shepherd's pies. Scroll down to find out more and to stand a chance to win some shepherd pies!