[Media Invite]
You may know Antoinette for it's dainty and delectable desserts, but did you know that Antoinette serves up delicious mains as well? These are not just a few savoury dishes to cater to those that happen to be hungry, but a full-fledged menu that you would find in a good restaurant.
Award-winning Chef Pang Kok Keong is always experimenting with new dishes. You can tell when he makes it a point to come up with a cake collection launch every single year. Recently, he decided to create Hakka inspired dishes so as to showcase his culinary heritage. When you look at these dishes, you'll wonder, are these Western dishes, or are these Asian dishes? Therein lies the excitement of dining at Antoinette's, some of the new dishes are so different, you're kept on your toes wondering what's coming next!
Take a sneak peek below of what the 6 new dishes are like. The revamped Antoinette menu will still feature some classic French dishes as well as these 6 new special dishes. So glad to know that my favourite Nougatine crepes are still available, although only during tea time and weekend brunch. One of the best crepes I've ever had!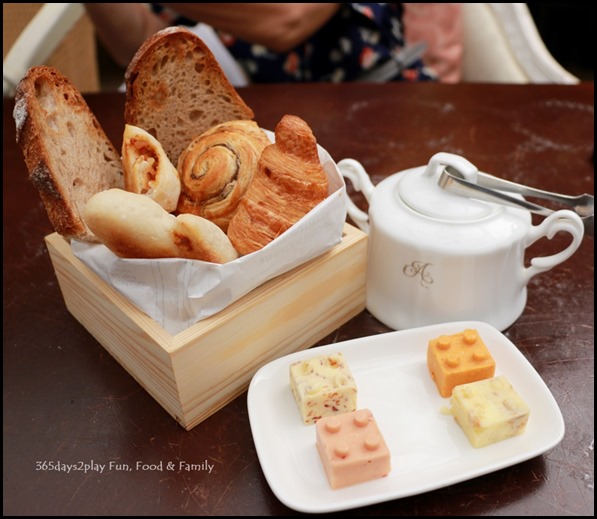 Bread Basket $5