Hei Kim Cafe has been open for over a year now but based on my Instagram feeds, I hardly see people going there. Which is a bit of a pity because there are precious few cafes in the East of Singapore. (Don't mention those cafes in Lavender because those are almost city centre already). I'm talking about East East. Singapore cafes in the East, please email me, I will try to give a shout out to you, because friendly neighbour here wants the East to have more cafes!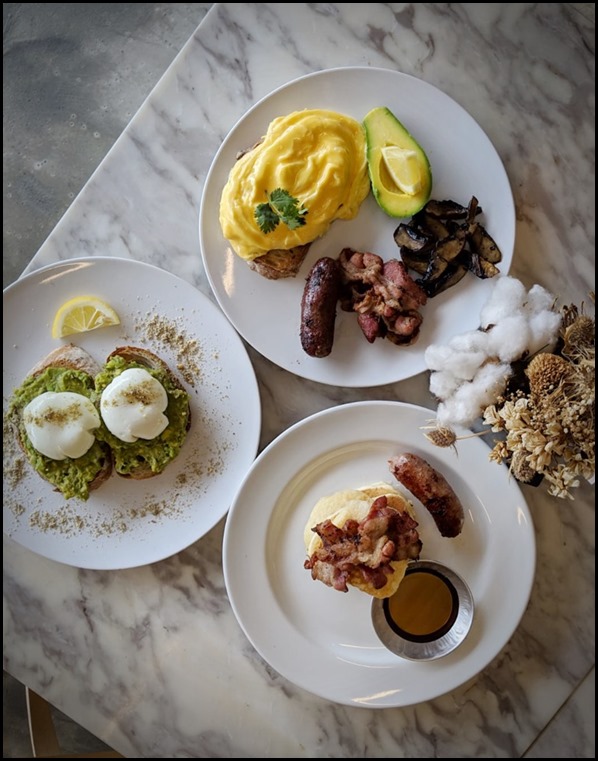 Anyway, Hei Kim Cafe scores on a few points. For one, their coffee-based drinks are pretty affordable at $4 for a cappucino, flat white, latte etc. Very few cafes in Singapore offer this pricing. The cafe is also quite spacious, the tables are not squeezed next to each other, of course this would change if the cafe was booming. Some parts of the cafe are a bit more industrial looking, some parts more retro, so this might attract the Instagram crowd. Lots of bright sunlight coming in, which is always a plus point for me. And who doesn't love a window countertop shot. There is a piano there, which they allowed us to use, of course again may not be possible if the cafe is crowded.
And what about the food? Some hits and misses in terms of pricing and taste. If you order smartly, you might be able to keep your dish at $12 nett. Scroll down further for the food review and more pictures!