Hei Kim Cafe has been open for over a year now but based on my Instagram feeds, I hardly see people going there. Which is a bit of a pity because there are precious few cafes in the East of Singapore. (Don't mention those cafes in Lavender because those are almost city centre already). I'm talking about East East. Singapore cafes in the East, please email me, I will try to give a shout out to you, because friendly neighbour here wants the East to have more cafes!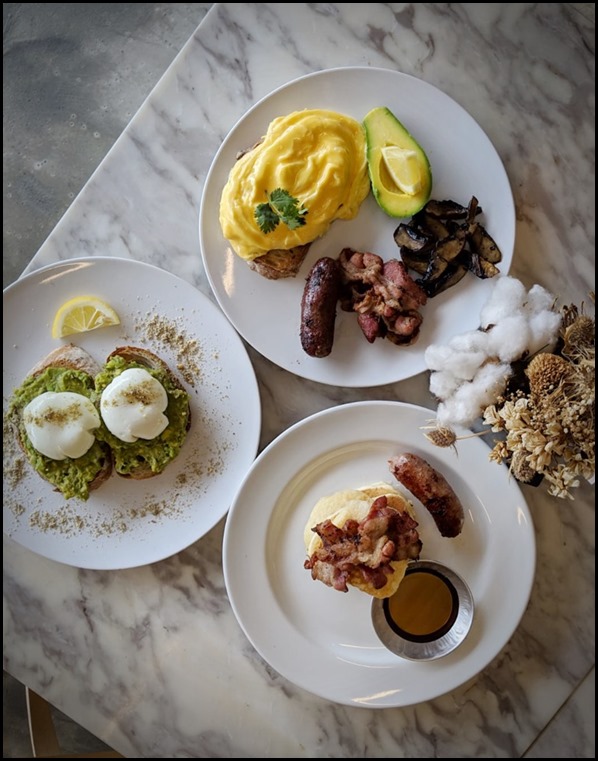 Anyway, Hei Kim Cafe scores on a few points. For one, their coffee-based drinks are pretty affordable at $4 for a cappucino, flat white, latte etc. Very few cafes in Singapore offer this pricing. The cafe is also quite spacious, the tables are not squeezed next to each other, of course this would change if the cafe was booming. Some parts of the cafe are a bit more industrial looking, some parts more retro, so this might attract the Instagram crowd. Lots of bright sunlight coming in, which is always a plus point for me. And who doesn't love a window countertop shot. There is a piano there, which they allowed us to use, of course again may not be possible if the cafe is crowded.
And what about the food? Some hits and misses in terms of pricing and taste. If you order smartly, you might be able to keep your dish at $12 nett. Scroll down further for the food review and more pictures!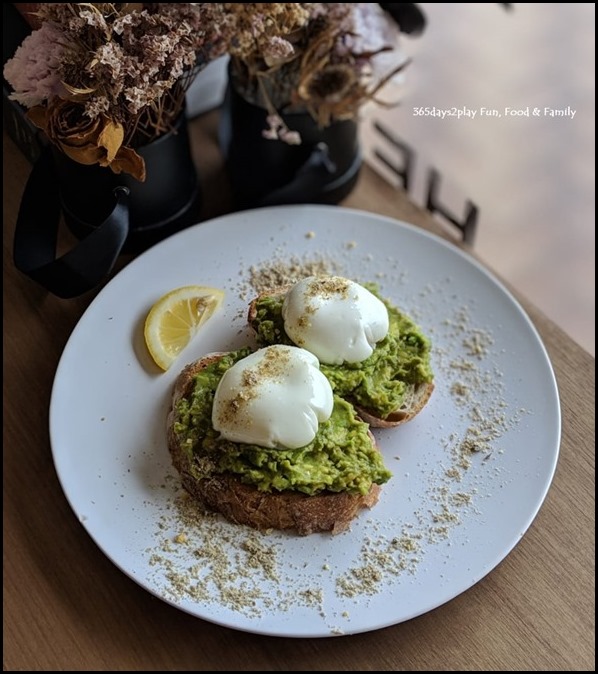 Avocado on Toast $12
This in my opinion was value for money. First of all, a breakfast dish must always be filling. It's no point to be cheap but not filling then you still have to spend more money to get something else. Eggs are always a good idea to bulk up a meal, and with the generous amount of avocado on crusty bread, this was indeed filling. The dukkah, also imparts an interesting spice taste to the dish if dipped.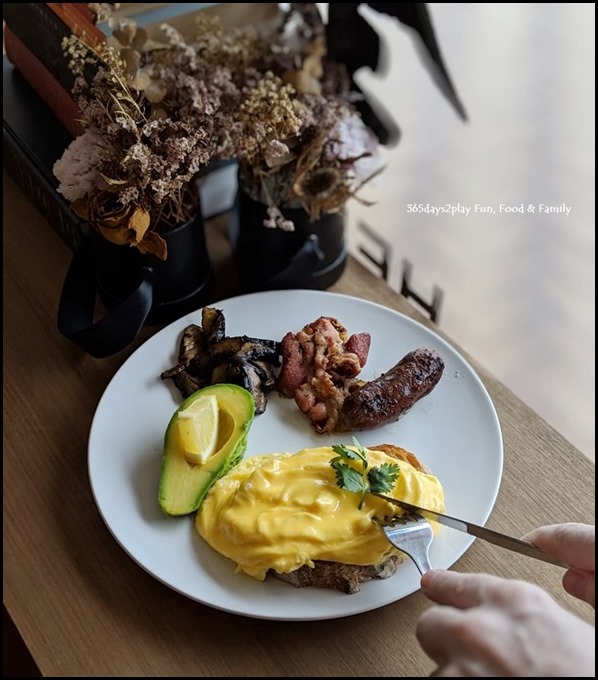 Breakfast plate with scrambled eggs, grilled sausage, bacon, mushrooms and avocado $17
This also was pretty good value for money given the number of items, and who can resist  creamy scrambled eggs like this?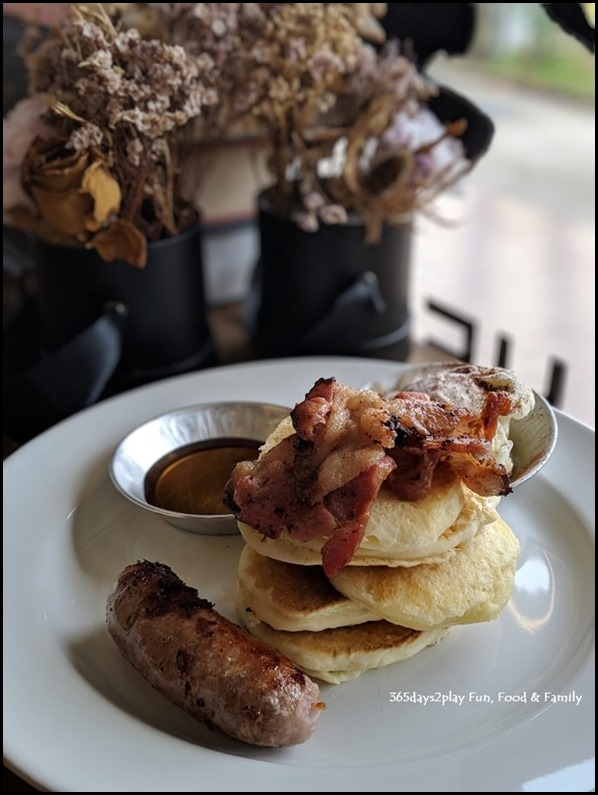 Pancakes with grilled bacon, sausage and ice cream $17
This on the other hand was not value for money. Firstly, the pancakes were mini pancakes, so visually I already felt that the meal would not be filling. They did tell me it was a stack of small pancakes, but I assumed that the stack would be high enough to be filling. After all, pancakes are really cheap to make, so why the need to scrimp on this? Secondly, this dish comes with ice cream. Very weird. Is it to please the people who want to sweet pancakes? I rather not have the ice cream and save on a few dollars. Plus, the ice cream was nothing to shout about too. Felt very unsatisfied after my meal, and thankfully my husband donated quite a bit of his breakfast plate to me.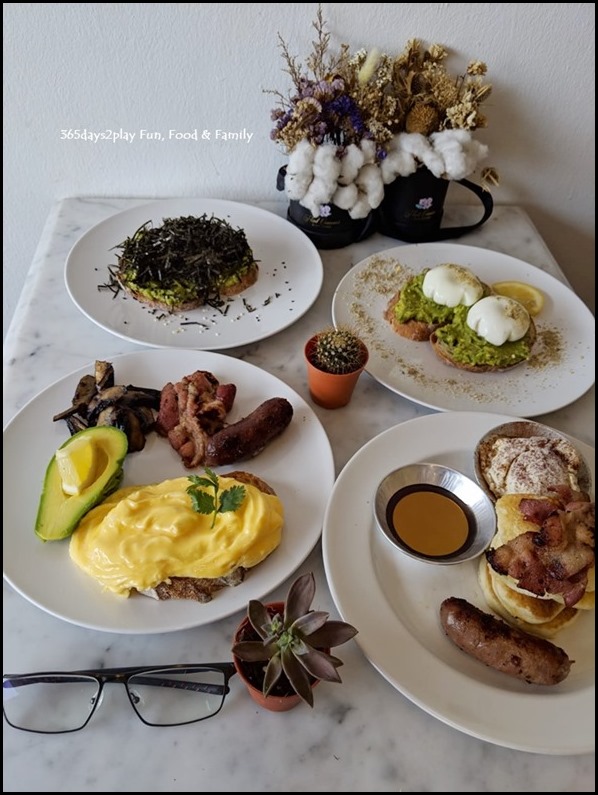 Furikado with avocado and toast $12 (add ramen eggs for $3 more)
The furikado is the one with lots of seaweed. Again, another dish that didn't really satisfy. Again, the visual problem of it not looking substantial enough as a meal. Maybe seaweed and avocado are expensive, but as I said, it takes some smarts to cobble together a dish that looks satisfying and worth the price tag.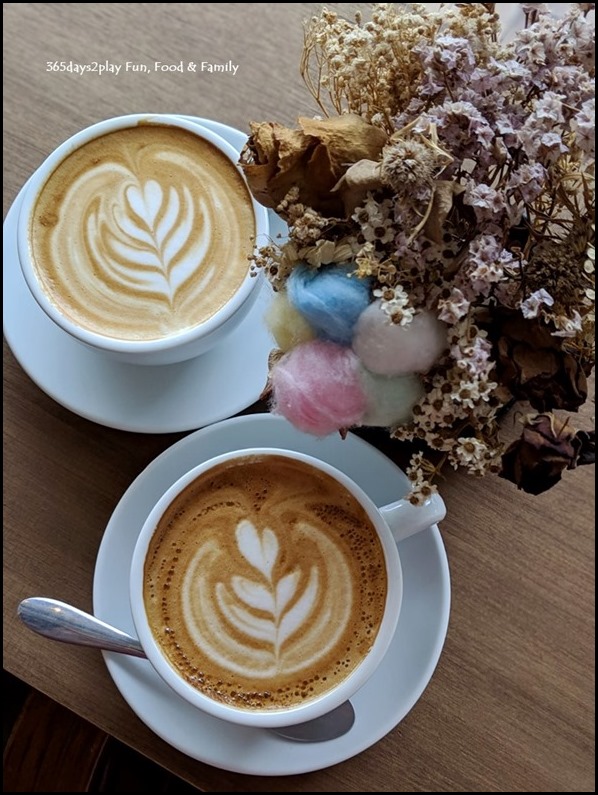 Flat White $4
Affordable coffee, good aroma and flavour. Enjoyable.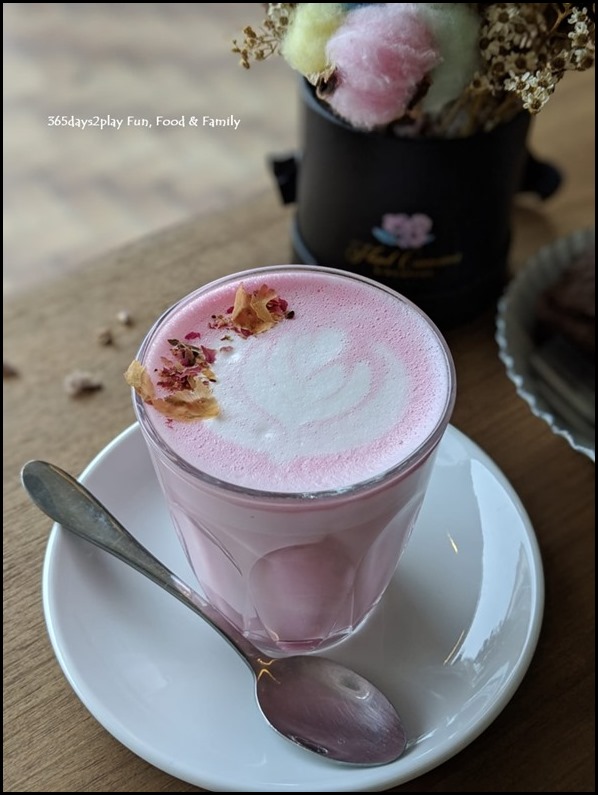 Rose Latte $4
Tastes like hot bandung. I enjoyed this too, and of course, SO INSTAGRAMMABLE! Not sure if there is any actual tea in this though. Oh we also tried a brownie, but it was too crisp and dry on the outside. Not sure if it had been sitting around for a while or meant to be like this. Either way we wouldn't go for it again.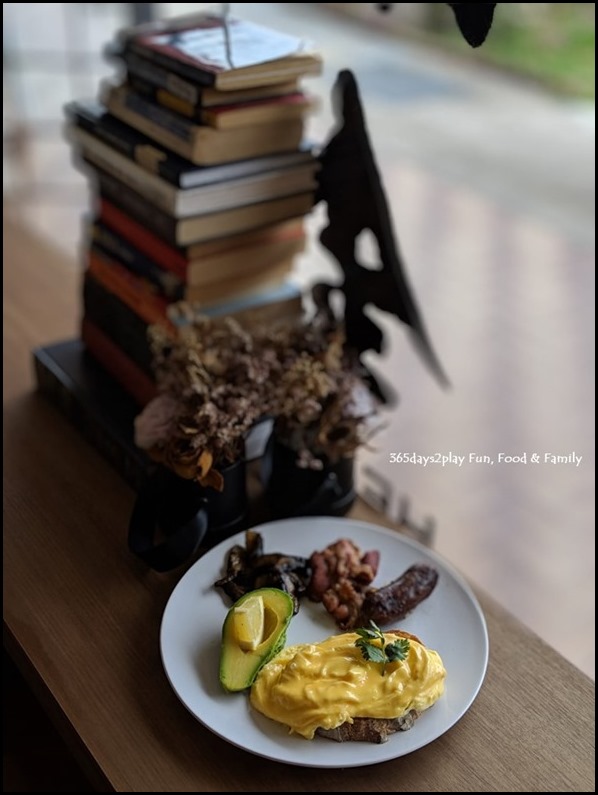 Just another shot for fun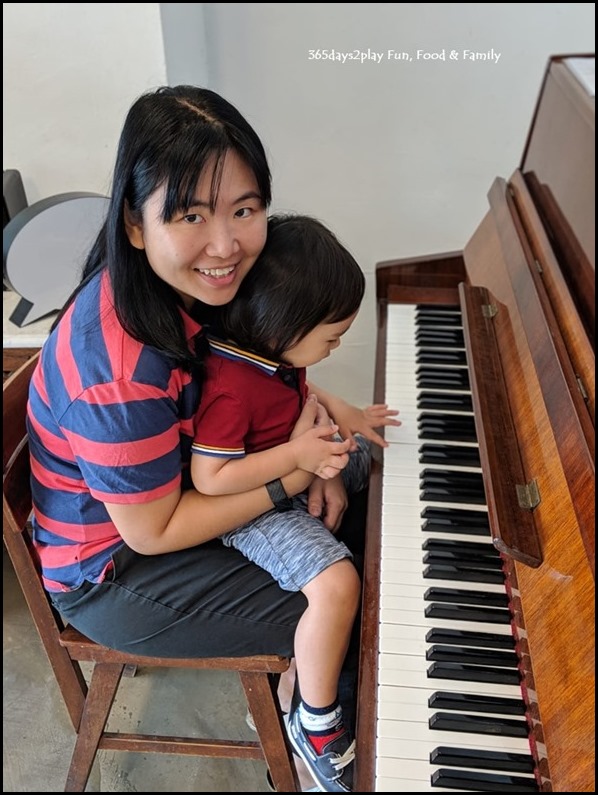 Piano hogger refused to let Mama have a go at the keys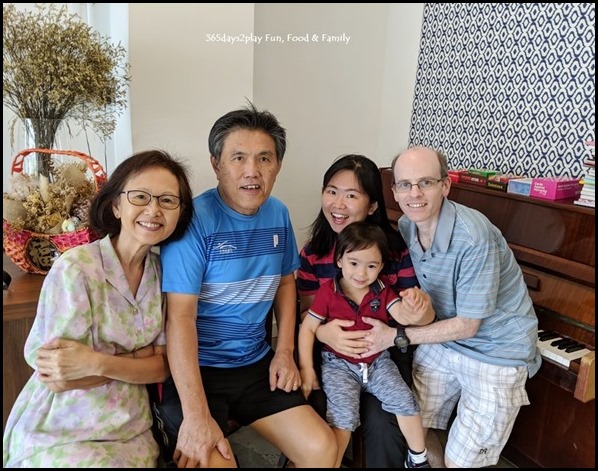 Family shot! Trying to make sure that I take some good family shots and people pictures, instead of just food pictures! Oh see the card games on top of the piano? You can borrow those to play. Or buy the flower available in the cafe.
---
Add me on Facebook, Instagram and Twitter if you want to be kept up to date with the latest happenings in the food and lifestyle scene in Singapore!
---
Hei Kim Cafe
285 Changi Road Singapore 419764
Tel : 8368 1707
Facebook : https://www.facebook.com/Hei-Kim-Cafe-172737973332627/?tn-str=k*F
Opening Hours :
Monday — Tuesday : 10am — 7pm
Wednesday : Closed
Thursday — Sunday : 10am — 10pm