Staycations are all the rage these days, it makes you wonder why haven't they been popular all along? I suppose 10 years ago when the oil price was still cheap, one could simply fly away to a distant beach resort to spend the weekend there. But with air tickets costing what they do these days, staycations, aka hotel vacations without leaving Singapore makes sense. It definitely does make good sense to me. I for one do not believe in short weekend getaways. If I have to take a plane to get somewhere, I'm going to stay at least 4 or 5 days.
And we all know how taxing it is to take leave from work. First of all, you have to choose dates which are preferably not during your department's peak period. The days leading up to the said holiday, you feel like you're in a pressure cooker, trying to make sure all the work is cleared before your departure! A short weekend staycation takes the pressure off me, as there's no leave that needs to be taken.
Couple of weeks ago, the Partner and I had a short staycation at Hotel Clover along Hong Kong Street. Hotel Clover is a new budget business hotel. The rooms may be small, I'll be frank about that, but being new, the rooms and furniture are speckless and clean. The best part about Hotel Clover? That it's so close to the Central Business District area! It's located right smack in the middle, where Clarke Quay is on one end while Boat Quay is on another. We had a great time combing the whole of Clarke Quay to soak in the vibes, and only had to take a short stroll back. No need to worry about how long it would take to get a taxi! If we had had another night to spare at Hotel Clover, we would have checked out Boat Quay as well. The stroll along the river at night can be quite romantic.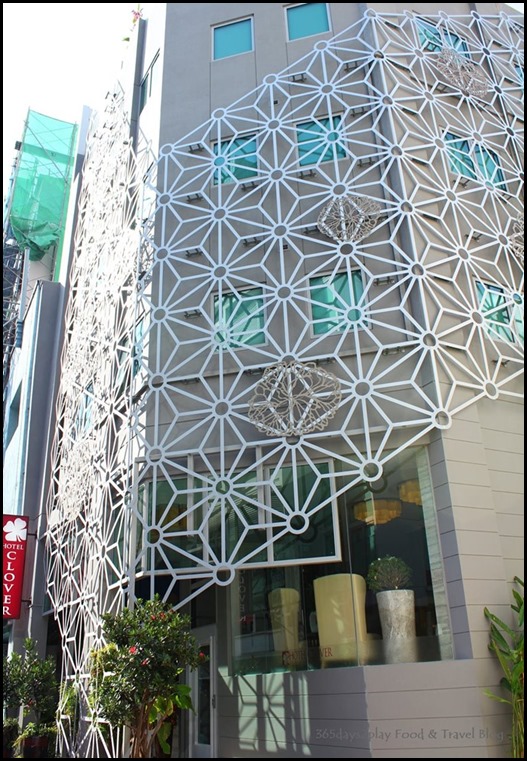 Hotel Clover on Hong Kong Street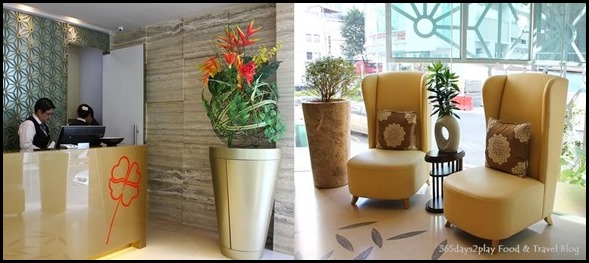 Reception Area