Because Baby loves going for staycations, we have been trying to let him experience as many hotels as possible! One of the hotels we checked out was the Swissotel Merchant Court some time back. The hotel has actually undergone a 18 month refurbishment, so it was a good opportunity to check out the new furnishings!
One huge plus point about staying at the Swissotel Merchant Court is that you're right smack in the heart of Clarke Quay where all the vibrant restaurants are (beware the touts). There's also a mall next to the hotel called The Central with numerous fashion boutiques and more restaurants and cafes. Very importantly, the Clarke Quay MRT station is next door as well, or you could simply take one of the numerous buses straight to Bugis (just 4 or 5 stops away).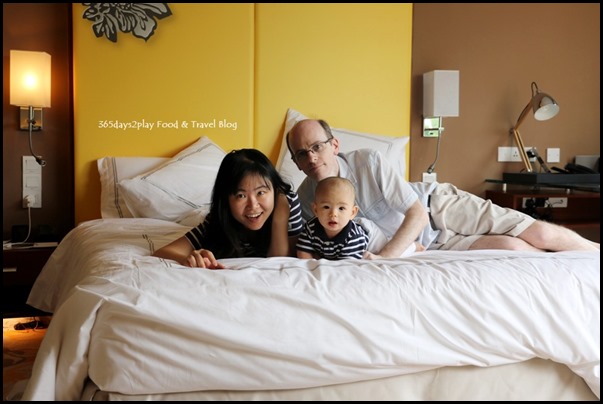 Greetings! Our mandatory wefie on the king size bed!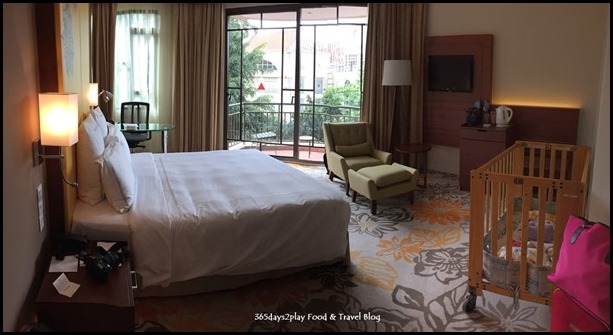 The Swiss Executive room that we were assigned was spacious and had a lovely balcony, and if there's one thing that I love, it's balconies! Even though the balcony may not be large, but just being on it and being "out in the open" makes everything so much more exciting. And of course it makes the room feel so much more spacious.