Even though it has been raining torrentially in the afternoons these last few days, it was unbelievably scorching on Sunday. After visiting Bark Cafe adjacent to Changi Museum, the Partner and I, plus a friend who met us for lunch thought it extremely appropriate to gravitate towards a cool cafe selling iced cold drinks. It was nice at Bark Cafe, but one hour in the non-air-conditioned Bark Cafe was as much as we could tolerate. While driving along Upper Changi Road North to get to Bark Cafe, we had spied a small nondescript cafe, so that's where we headed to.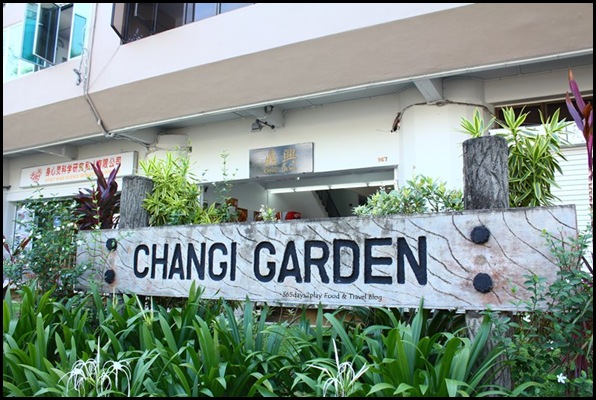 I'd never been to this area which calls itself Changi Garden. I don't suppose most people would know it too, unless you live in the vicinity. I know the famous Porta Porta Italian restaurant is located here, and after more than 10 years, I have yet to try it! I must make a mental note to try this Porta Porta out.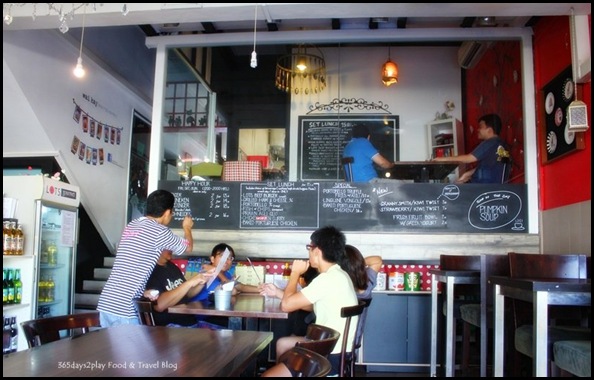 Lots Gourmet Stop is a nifty little place, decked out in bright colours, and with little trinkets and decorative plates plastered on the back wall. Alas, it isn't air-conditioned too, but it seems more shaded than the previous Bark Cafe. There is an upper inner balcony with air-conditioning, but we were told that it was reserved.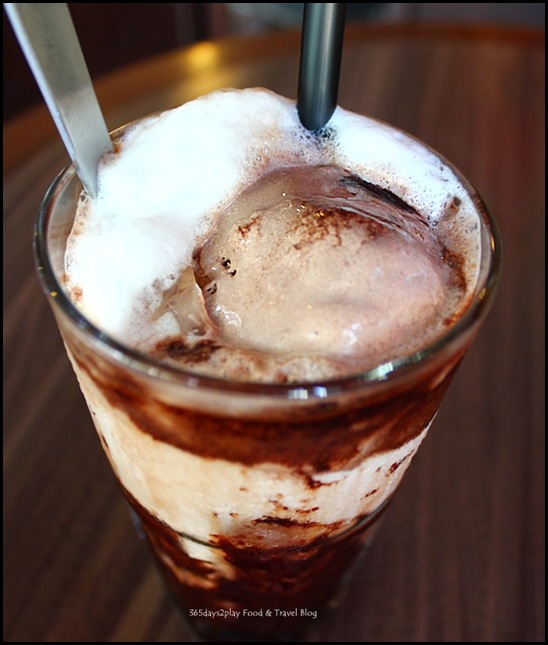 Iced Chocolate $6