As a tribute to Singapore's golden jubilee, Master Chef Leong Chee Yeng of The Fullerton Hotel's Jade Restaurant is introducing his SG50 Nostalgic Feast Menu inspired by traditional Cantonese dishes from the '70's and '80s. The menu is curated in partnership with Wong Ah Yoke, the highly respected restaurant reviewer and food critic at The Straits Times.
When you look at the pictures of the dishes below, you will undoubtedly be able to recognise elements of yesteryear which we did not even realise have quietly disappeared with time's passing. For example, when was the last time you saw coloured rimmed keropok adorning a banquet dish?
Wong Ah Yoke chose dishes that he used to eat as a youngster growing up in the 1960s and 1970s, where the dishes were served only at banquets and special occasions. For example, Roast Chicken or Chinese Eight Treasures Duck was served mainly at weddings or birthday banquets. Roast Chicken I believe I've seen served over the years, but I don't recall 8 Treasures Duck at all! Do you?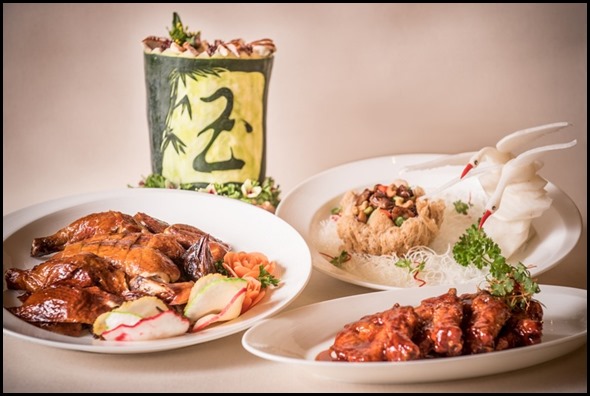 Of course, this being Jade Restaurant at the Fullerton Hotel, all the dishes are jazzed up and presented exquisitely.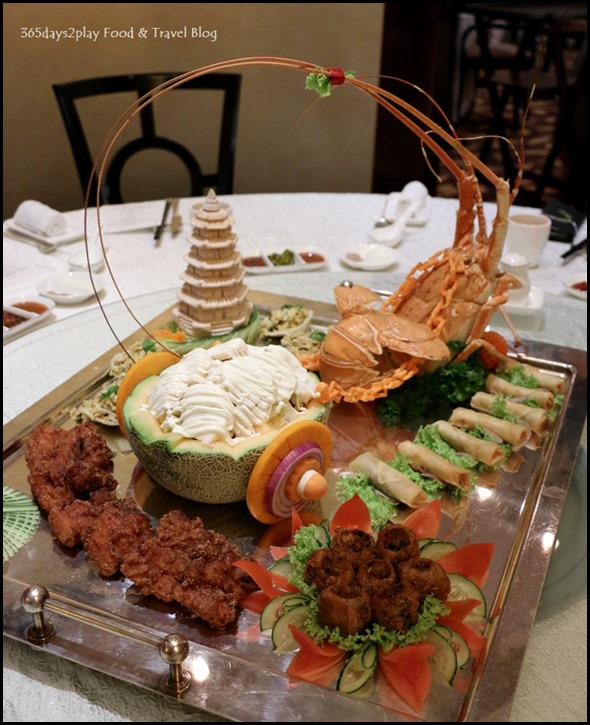 Combination Lobster Platter : Lobster Fruit Salad, Traditional Fried Prawn Roll (Hei Zhor), Fried Crab with Eggs, Crispy Kung Pao Chicken with Cashew Nuts, Fried Pork Rib with Garlic and Red Fermented Bean