Last month, over the 4 day Vesak Day long weekend, we decided to make a quick trip to Malacca. It was a very sudden decision, so sudden that we only talked about it at 10pm on the day before the trip! Even better, we only booked the hotel the next morning on the day that we were going to set off! Can you believe that? I must say that the spontaneity of the trip was quite refreshing, instant gratification at it's best. It was like, hey honey, I feel like going on a holiday. Ok let's go tomorrow.
Just in case you are wondering why is it that we couldn't book the hotel any earlier, it's because if you want to book one of Malacca's numerous boutique hotels, most of them usually don't have booking websites. You have to email them, and they will respond within a few hours. But of course, it being the Vesak Day holiday weekend, we couldn't wait for their email and decided to call them, and were told that the hotel was fully booked but that there may have been cancellations which only the morning clerk would be able to tell us. And since the boutique hotel was highly recommended by my colleague, we chose to wait, although it was in vain eventually.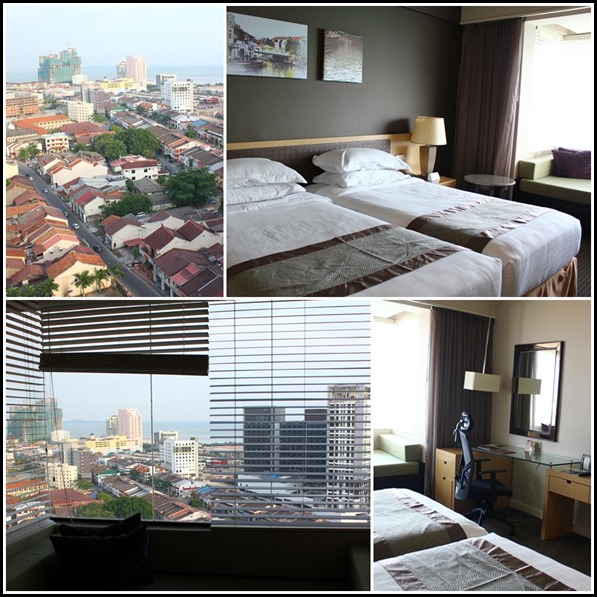 It was just as well that we did not stay at the boutique hotel because we eventually booked the Hotel Equatorial. We had a lovely room that was so spacious and with a nifty daybed built into the balcony. Views from our room were totally unblocked since we had a high floor, could even see all the way to the Malacca coastline.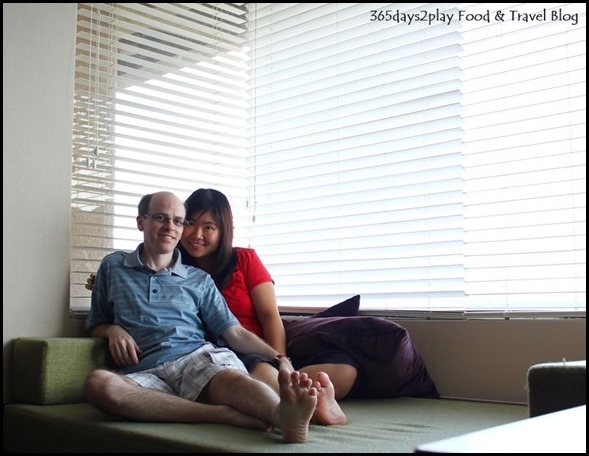 It was well worth the upgrade to a room slightly better than the deluxe, just to get the high floor and the balcony! And guess what, costs only about SGD $130! All of us agreed that it was worth the 3 hour journey to Malacca (assuming no jam and no pit stops!), rather than to stay in Singapore and spend $300 plus for a staycation in Singapore. Must be careful not to strip naked at the balcony area because you can actually peep into the balcony area of the neighbouring rooms. Don't ask me why but I found it very exciting to be able to wave to my parents in the next room.