[Media Invite]
Did you know you can get Michelin star quality food in the heart of Little India? Opened since May 2017, Audace, short for "Audacity" is helmed by Chef Jeremy Gillon, who led L'Epicurien in the French Alps to receive its first ever Michelin star in 2015. He has also worked for numerous famed restaurants in France, including 2 Michelin Star restaurants Alexandre in Garons and Le Chabichou in Courchevel. But it's not a prim and proper restaurant that you will find in Audace, instead, the atmosphere is casual and relaxed. The food however is what you would associate with fine-dining restaurants.
One thing you should look out for when you dine at Audace is Chef Jeremy's use of alpine herbs in his cooking. The wild herbs are collected and dried before being brought into Singapore where the nuances of each herb is brought out by turning them into syrups, vinegars, candying, frying or simply being used as garnish.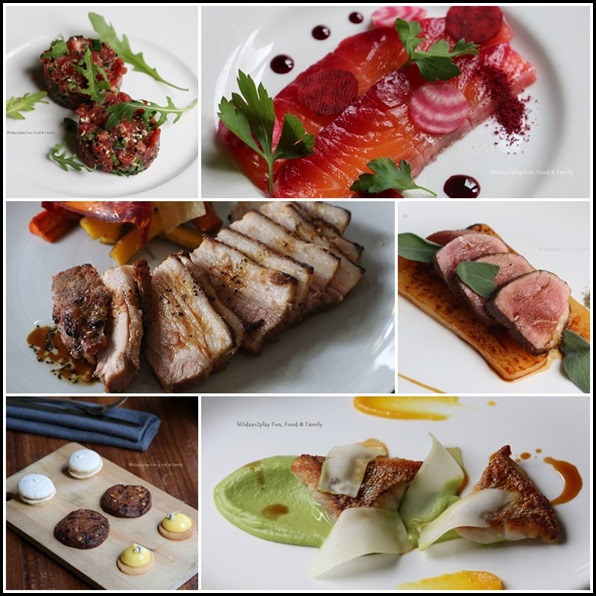 Pictured above is food portioned out for 2 pax per dish
I was at Audace recently to check out their Sunday Brunch set menu. For $68++ you are served 6 appetisers, 5 main courses & sides and 5 desserts (single person portion)! That's a lot of variety of food! If you want some "fine-dining" food in a "fun dining" setting, you might just want to check out Audace. Depending on the number of diners you have at the table, the food will be portioned out accordingly. Scroll down to read more about my favourite dishes! The menu changes frequently so you may not get the same dishes I did, but the style and substance would probably be similar.