[Media Invite]
Did you know you can get Michelin star quality food in the heart of Little India? Opened since May 2017, Audace, short for "Audacity" is helmed by Chef Jeremy Gillon, who led L'Epicurien in the French Alps to receive its first ever Michelin star in 2015. He has also worked for numerous famed restaurants in France, including 2 Michelin Star restaurants Alexandre in Garons and Le Chabichou in Courchevel. But it's not a prim and proper restaurant that you will find in Audace, instead, the atmosphere is casual and relaxed. The food however is what you would associate with fine-dining restaurants.
One thing you should look out for when you dine at Audace is Chef Jeremy's use of alpine herbs in his cooking. The wild herbs are collected and dried before being brought into Singapore where the nuances of each herb is brought out by turning them into syrups, vinegars, candying, frying or simply being used as garnish.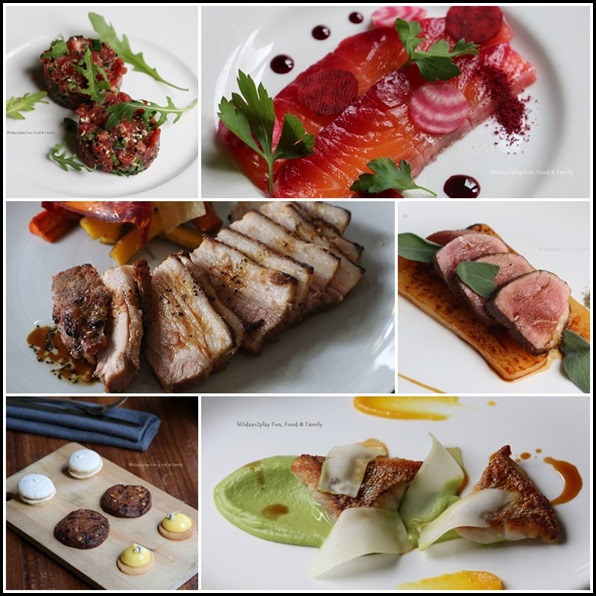 Pictured above is food portioned out for 2 pax per dish
I was at Audace recently to check out their Sunday Brunch set menu. For $68++ you are served 6 appetisers, 5 main courses & sides and 5 desserts (single person portion)! That's a lot of variety of food! If you want some "fine-dining" food in a "fun dining" setting, you might just want to check out Audace. Depending on the number of diners you have at the table, the food will be portioned out accordingly. Scroll down to read more about my favourite dishes! The menu changes frequently so you may not get the same dishes I did, but the style and substance would probably be similar.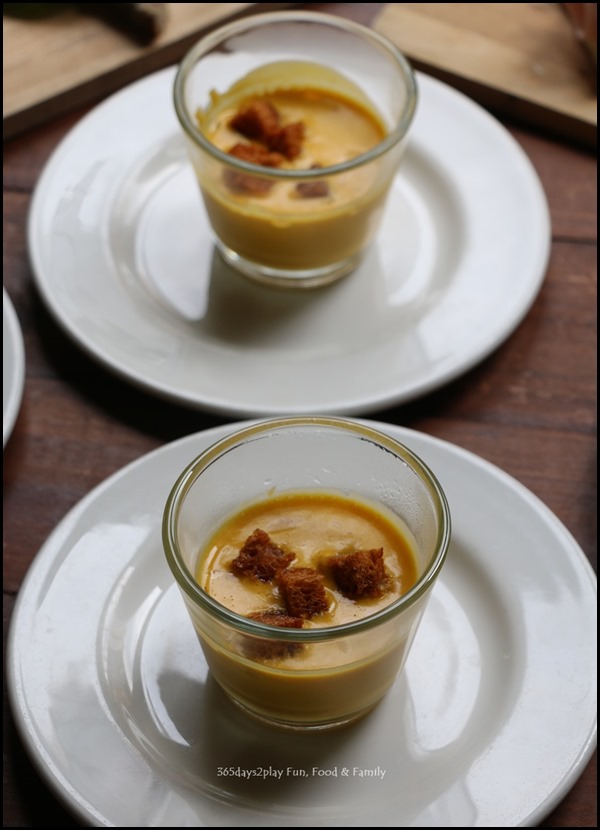 Pumpkin Soup
When you hear Pumpkin soup, you might not initially be impressed, but this soup is no ordinary pumpkin soup. Chef Jeremy has somehow managed to make it taste so velvety smooth and rich.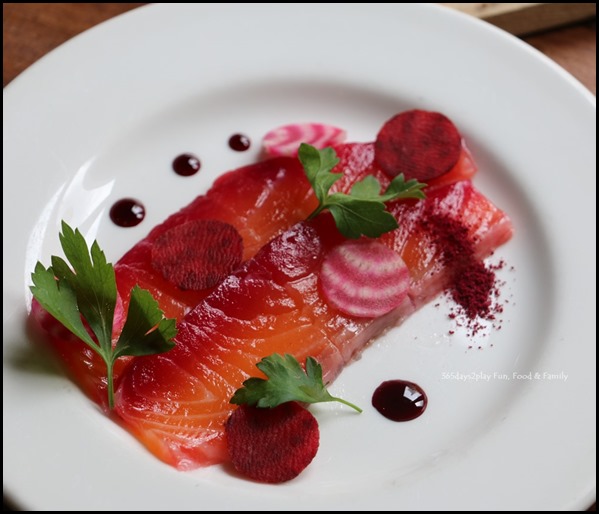 Salmon Gravlax Beetroot
I love raw or smoked fish so this definitely got my thumbs up. The pairing of salty salmon with earthy beetroot was quite an interesting experience.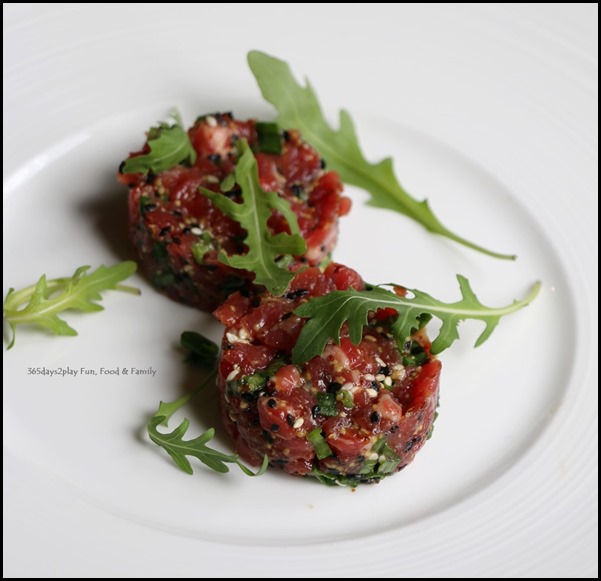 Beef Tartare
As with raw fish, I love raw beef too when it's prepared well. I've come across beef tartare that is quite tasteless, but in this case I love the marinade that Chef Jeremy has used, along with the sesame seeds for a bit of added texture.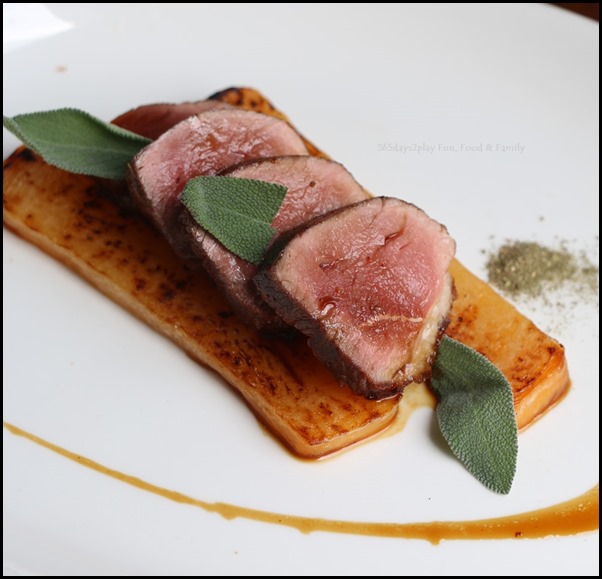 French Breast Duck
Possibly my favourite of all the mains. I love strong flavours so I loved the unmistakable flavour of the duck. Great that it doesn't taste like chicken! (Please don't get me started on people who don't like duck that taste of duck, beef that taste of beef and lamb that tastes of lamb. Please eat chicken instead).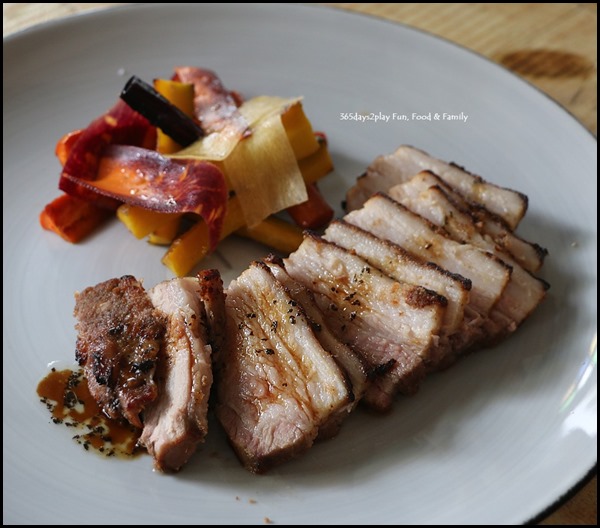 Braised Pork Belly (Pictured here is a serving for 3 pax)
Another enjoyable mains here, the pork was very flavourful thanks to it being braised in the layers of fat.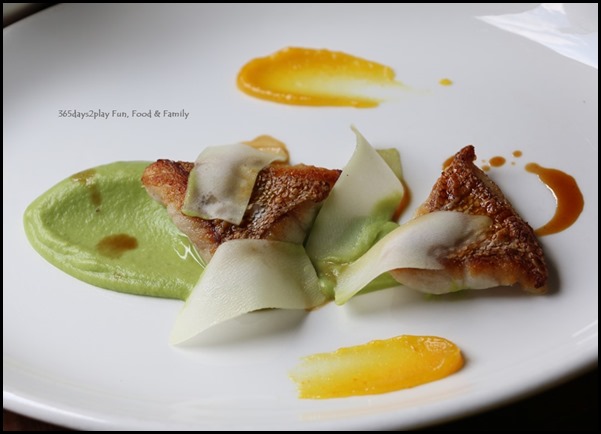 Pearl Grouper With Orange Paste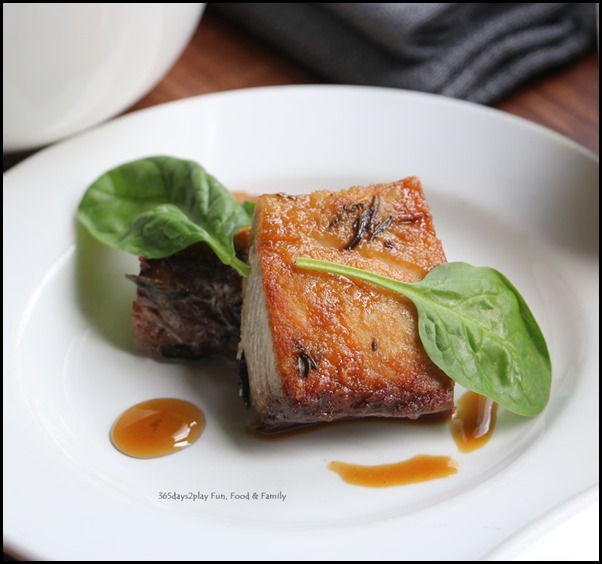 Grilled White Tuna
On the contrary, fish is not really my thing. I like mainly oily fish or smoked fish or sashimi. Otherwise, it just feels a bit dry. Judging from the general consensus, it appears the fish was fresh and clean tasting.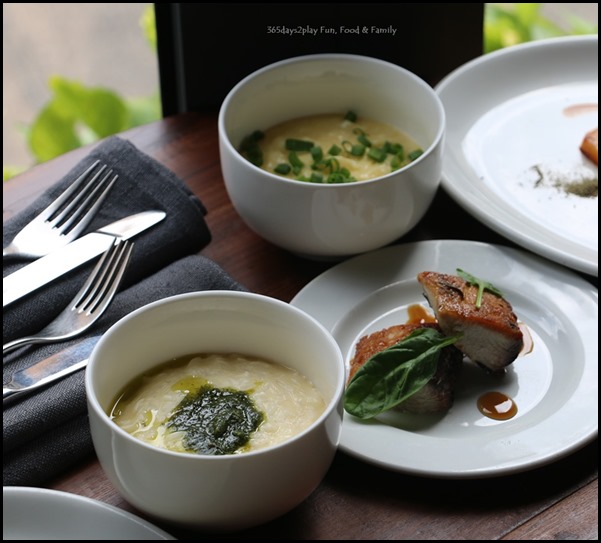 We were served sides of creamy polenta, broccoli mash, baked carrot, risotto and baked rutabaga & aubepine. Pictured above are a couple of them.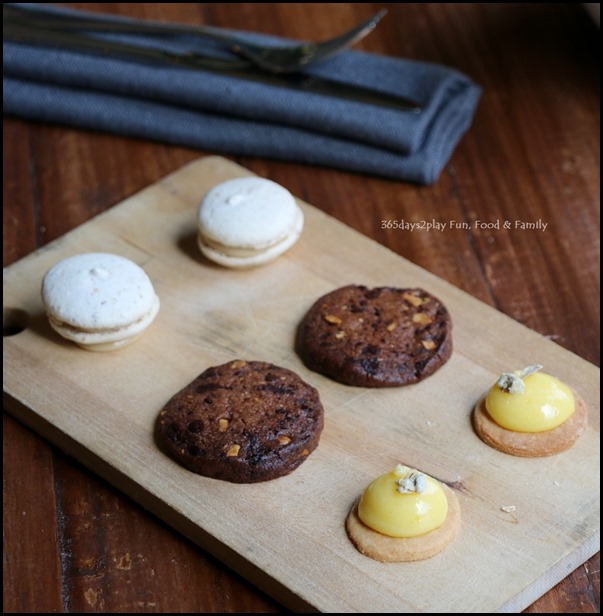 Lemon Cream Tartelette, Macaron Speculoos, Cookies
A bit surprised that the above are counted as 3 desserts, instead of petite fours…..as they are indeed quite petite. But it was just as well since I was already near the brim. My favourite was the lemon cream tartelette. LOVE the zesty zing from the lemon curd!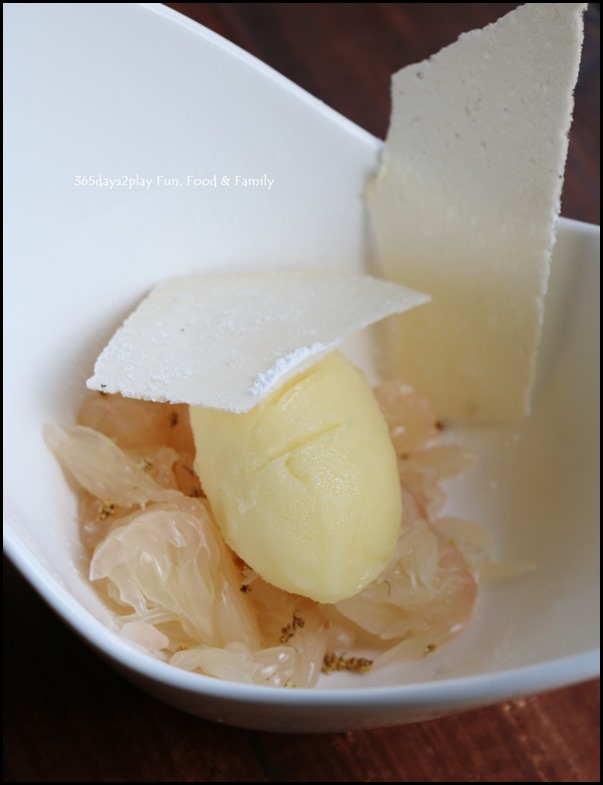 Pomelo, Black Pepper & Honey sorbet to end the meal!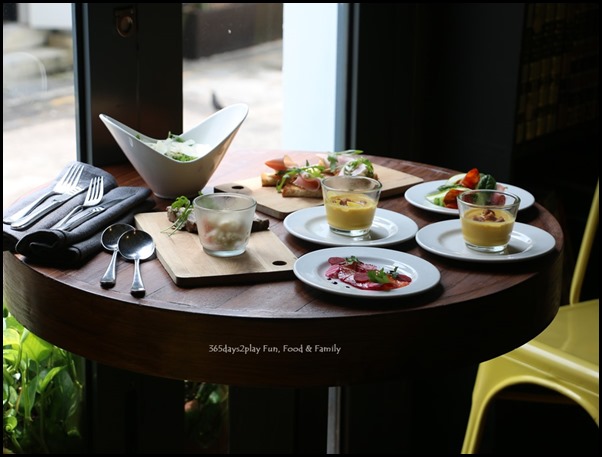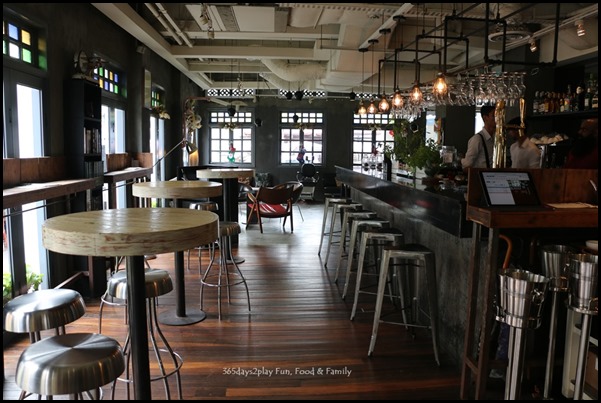 ---
Add me on Facebook, Instagram and Twitter if you want to be kept up to date with the latest happenings in the food and lifestyle scene in Singapore!
Other Michelin-Starred Restaurant reviews
---
Audace Bar & Restaurant
Wanderlust Hotel, 2 Dickson Rd, Singapore 209494
Telephone : 6298 1188
Email : info@audace.com.sg
Menu : http://audace.com.sg/menu/
Website : http://audace.com.sg