*Media Invite*
I haven't had English Afternoon Tea for the longest time. It was a pleasant surprise when Ms Christina Tan, Marketing Manager of Rendezvous Grand Hotel Singapore after reading about my Afternoon Tea exploits, kindly kindly extended an invitation to me and to fellow blogger PXDKITTY.
Having afternoon tea always puts me in a good mood. One gets to delight in the beautiful chinaware used, the exquisite little morsels of cakes and finger sandwiches, and the girly company. For some reason, I cannot imagine 2 men having afternoon tea together.
It was particularly delightful to learn that the English Afternoon Tea at Rendezvous Grand Hotel costs only $18.90. Compared to the approx $32 Afternoon Tea at Regent Hotel or $38 at The Knolls Sentosa, the one at Hotel Rendezvous is a steal! Rendezvous Grand Hotel does not provide free flow of coffee or tea (just the 1 cup), but it's still good value!
You may not know this but Rendezvous Grand Hotel has recently undergone a major Renovation, including a name change from the previous Hotel Rendezvous. The Palong Bar, located on the 1st floor of the hotel and where we had our Afternoon tea, looks sleek yet comfortable.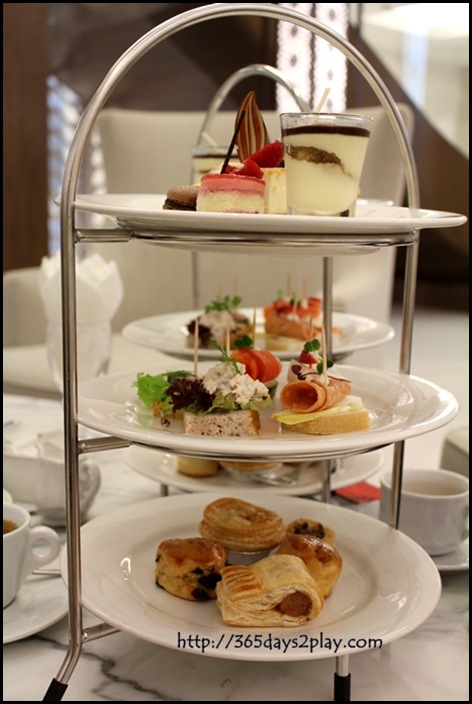 Three tiers of finger sandwiches, savoury pastries and desserts!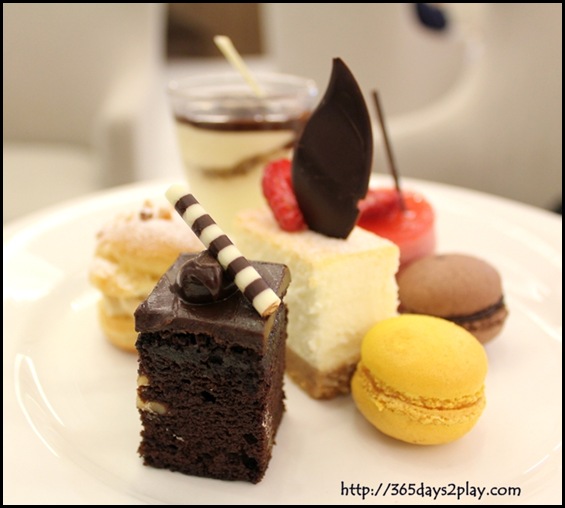 Dessert was my favourite tier so I shall start talking about the dessert items first!
Paris Brest (hazelnut cream)
Macaroon (chocolate, orange or lemon)
Cheese cake
Tiramisu
Raspberry mousse
Those chocolate and lemon macaroons were fantastic. I wish there were more of them. The sweet filling sandwiched by 2 crisp layers of wafers, they were almost melt in the mouth. They are smaller than usual so I crunched them up whole. Delicious!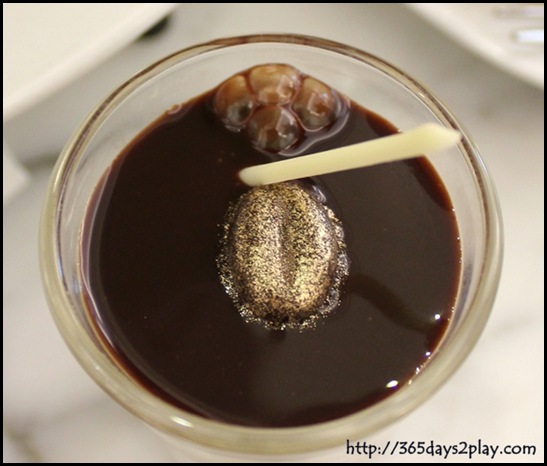 The other notable items were the raspberry mousse cake, the chocolate cake and the tiramisu. I like my tiramisus to be as moist as possible with more cake rather than mousse. I don't mind if it's swimming in the liquor actually! The tiramisu at Hotel Rendezvous had just the right ratio of liquor, cake and mousse.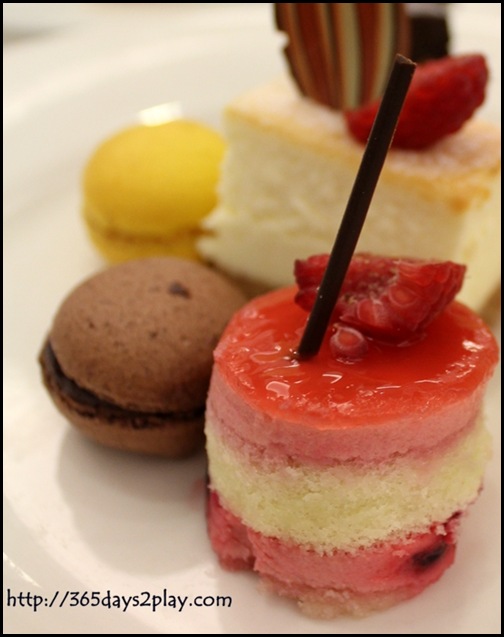 The raspberry mousse cake was light and sweet without being cloying. Once again, there was more cake than mousse, which is really how I prefer it.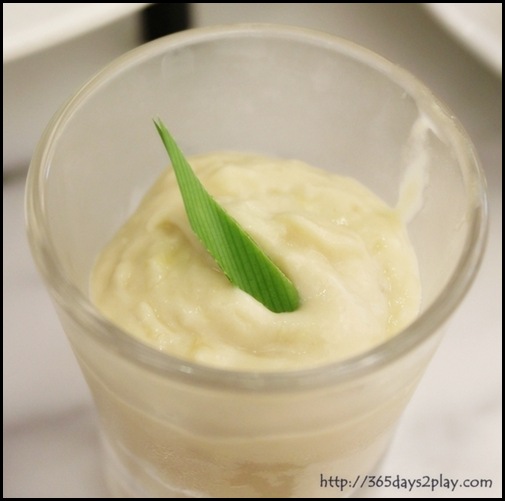 Christina is a huge fan of durian. After she got us on that topic, and we realised that Hotel Rendezvous makes its own Durian Pengat, we just had to try it even if it wasn't included in the Afternoon Tea Set! It was smooth and tasty with just the right amount of sweetness. I wouldn't mind a more intense durian flavour if that could be possible.