Meats & Malts opened earlier this year but surprisingly, I haven't seen or heard much about them on the social media sphere. In fact, when I googled, the only mention of them is from the Straits Times! That's a shame because Meats & Malts is one of my best finds this year so far (food & relaxed ambience), definitely worth a visit if you're nearby, or even if you're not!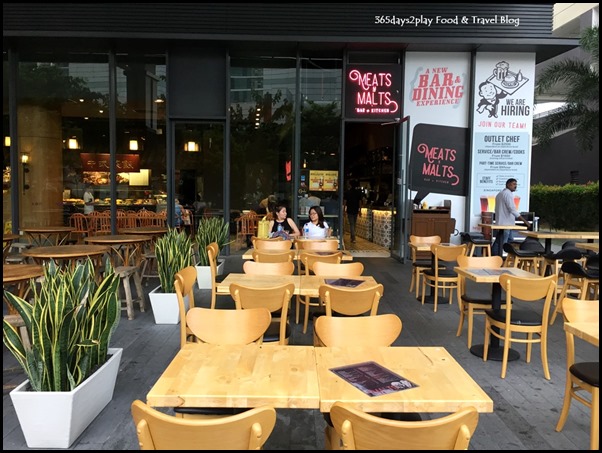 So spacious!
Meats & Malts is tucked away at the corner of the BreadTalk IHQ at Tai Seng, next to Food Republic. The seating area is massive, because BreadTalk IHQ is massive. I love the high ceiling, so spacious! Thanks to the humongous ceiling fans, it's a breeze sitting outside, literally!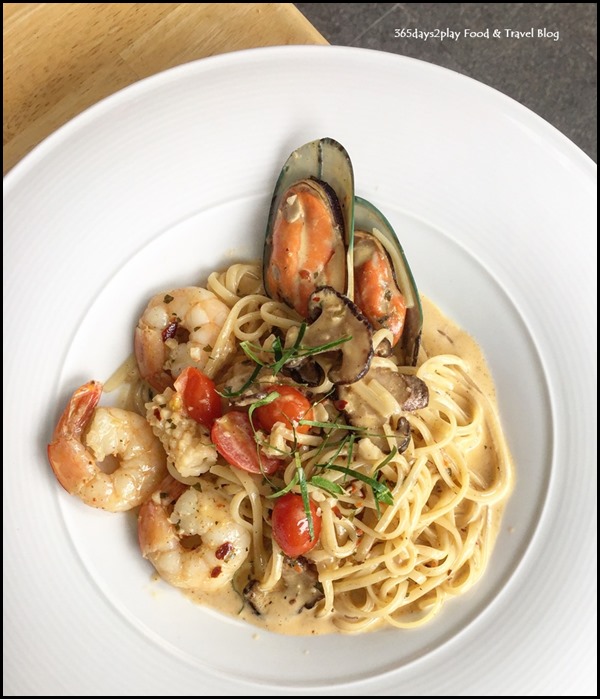 Seafood Tom Yam Pasta (Mixed seafood with Thai Tom Yam spices) $15.80
Ok so here's the most memorable dish that we had. To think I was really reluctant when my dining companions suggested to order this. I wanted something more "cafe food" style, but they ignored me and went ahead! Everything was great about this dish, but what I loved most about it was the bouncy texture of the pasta and the really delicious tom yam cream sauce. It was good that the spice level was just right too. I could just eat oodles and oodles of those noodles with that sauce.