Wanted to go to Grub at Bishan – Ang Mo Kio Park last week, but we arrived at 2.10 and were promptly told that the restaurant closes in the afternoon from 2.30 – 5pm!! We twirled around the area a bit, found a place for lunch where I managed to find a stall selling Kuay Chap for only $3.50. Some how ended up in the Ang Mo Kio area and spied Pine Garden Cake Shop. I've never known the existence of Pine Garden Cake Shop until last year and I was quite surprised to find that the cake shop gets quite a following thanks to the nostalgic cakes that it sells.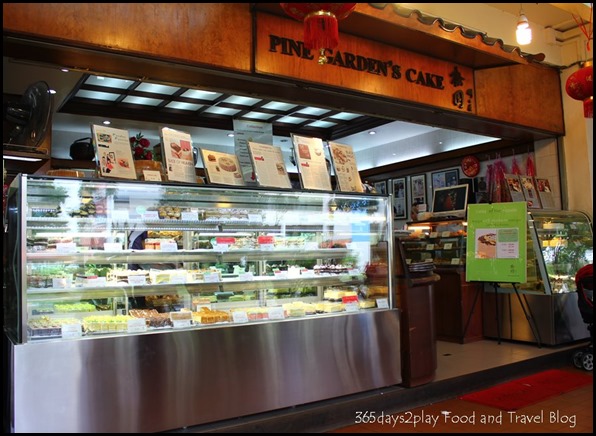 I have no idea whether the cakes that they sell are exactly the same as what they used to sell years ago. Actually, I think the cake flavours are pretty modern, even if the cakes themselves are decorated and creamed like in yesteryear. What's for sure is that the cakes sure are darn cheap!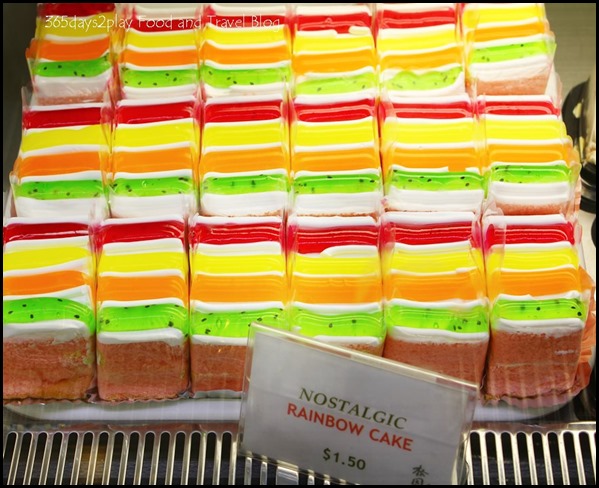 Nostalgic Rainbow Cake $1.50
Each slice of cake is around $1.30 – $2.50. In an era where cafes are charging double digit for their cakes, it's nice to be able to indulge in cheap cakes without robbing the bank. What's better is that you can have several slices if you can't make up your mind. Is that having your cake and eating it or what?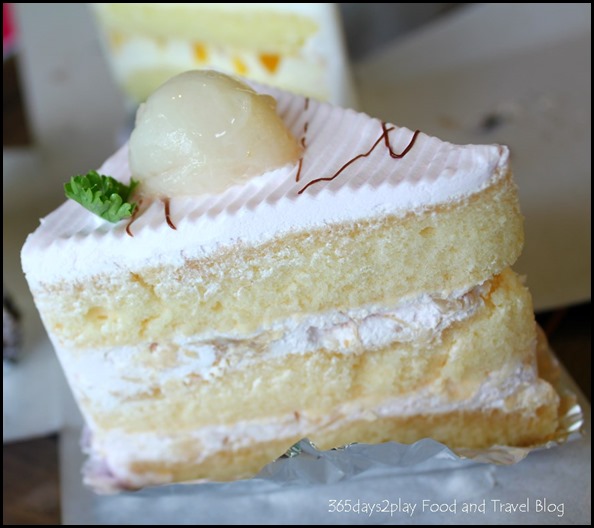 Lychee Martini Cake $2.50