Wanted to go to Grub at Bishan — Ang Mo Kio Park last week, but we arrived at 2.10 and were promptly told that the restaurant closes in the afternoon from 2.30 — 5pm!! We twirled around the area a bit, found a place for lunch where I managed to find a stall selling Kuay Chap for only $3.50. Some how ended up in the Ang Mo Kio area and spied Pine Garden Cake Shop. I've never known the existence of Pine Garden Cake Shop until last year and I was quite surprised to find that the cake shop gets quite a following thanks to the nostalgic cakes that it sells.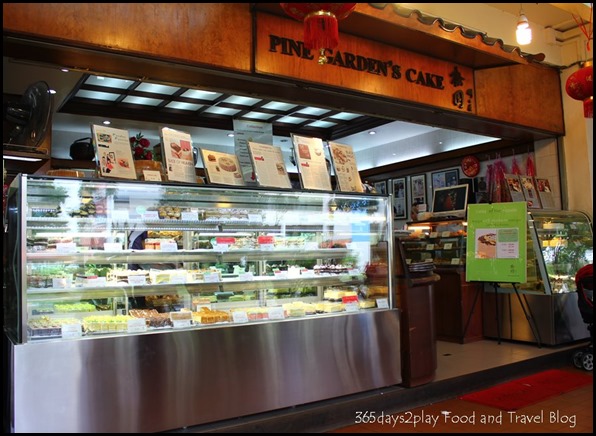 I have no idea whether the cakes that they sell are exactly the same as what they used to sell years ago. Actually, I think the cake flavours are pretty modern, even if the cakes themselves are decorated and creamed like in yesteryear. What's for sure is that the cakes sure are darn cheap!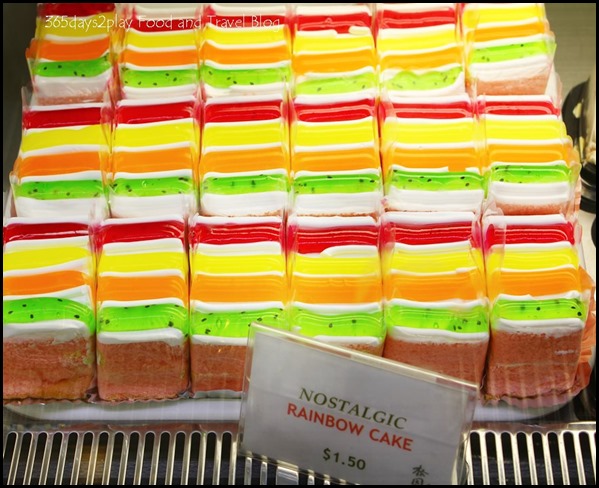 Nostalgic Rainbow Cake $1.50
Each slice of cake is around $1.30 — $2.50. In an era where cafes are charging double digit for their cakes, it's nice to be able to indulge in cheap cakes without robbing the bank. What's better is that you can have several slices if you can't make up your mind. Is that having your cake and eating it or what?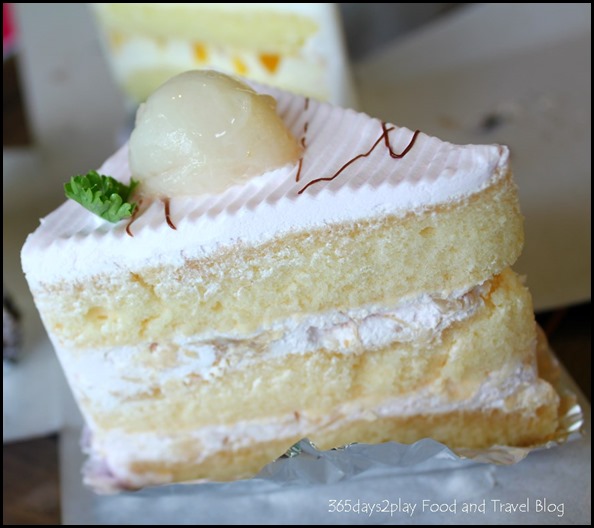 Lychee Martini Cake $2.50
I'm not that adventurous when it comes to cake. I almost always choose a chocolate cake. Well partly it's because I have to make the most of my dollar and I don't want to waste my money on a flavour that I may not like. The Lychee Martini Cake is my current favourite, and in my opinion, the best cake at Pine Garden Cake Shop!
I was acquainted with this Lychee Martini flavour when my friend ordered an entire wedding cake from Pine Garden Cake Shop and chose this as the flavour. We had a small slice each during the wedding and I thought it was sensational! The alcohol flavour isn't very strong, although I have no problems if it were stronger. The lychee flavour comes through too, and there are bits of lychee stuffed into the cream, as well as lychee juice drizzled into the sponge. On the whole, it's a really delectable cake, that is light on the palate as well. Not cloying in the least bit.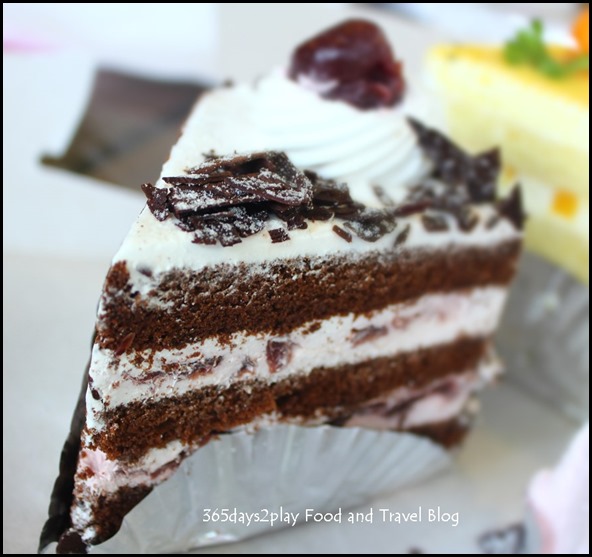 Black Forest $2.50
Black Forest is definitely one of my childhood favourites! I would request it for my birthday cakes! Love how the huge luscious cherries within the cake burst with sweetness in the mouth! But I loath the ultra red maraschino cherries that taste so fake, and has a strong almond flavour. They don't make black forest cakes like they used to. This one didn't have as many cherries, and they were all diced into fine bits.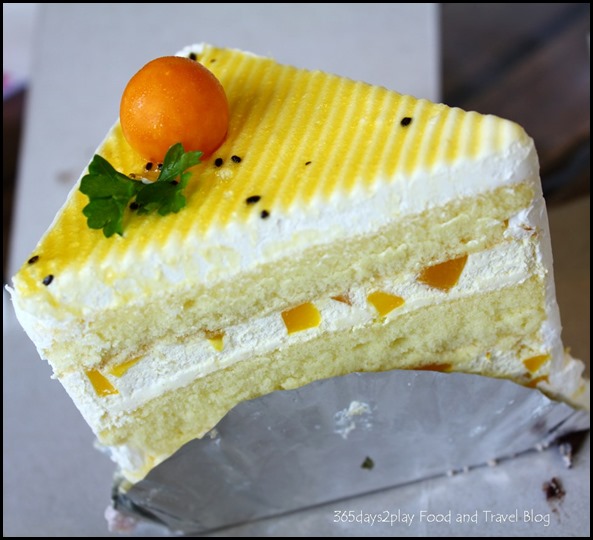 Mango Passionfruit Cake $2.50
The Partner ordered this as passionfruit is one of his passions! I tried some and it was pretty good too.
Below are pictures of other cakes sold at Pine Garden Cake Shop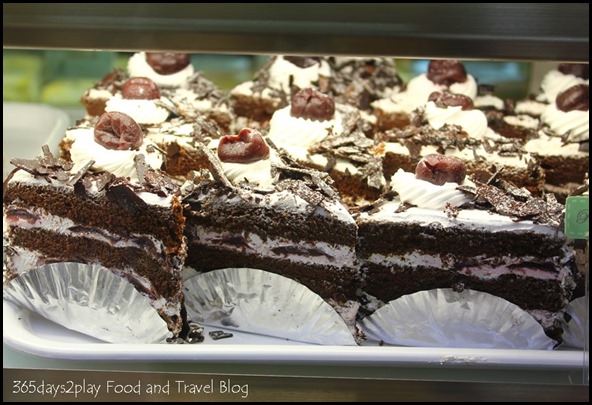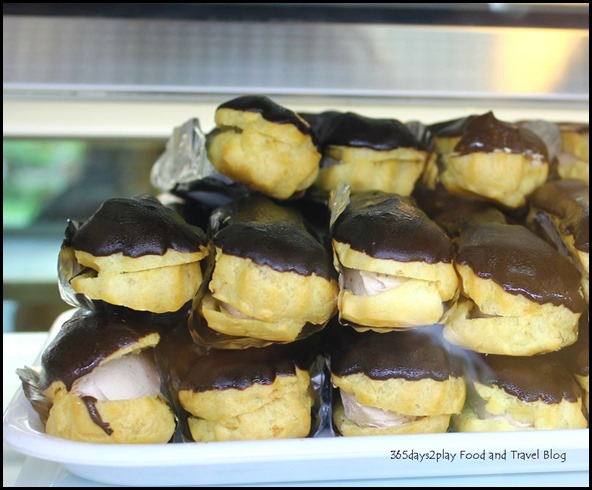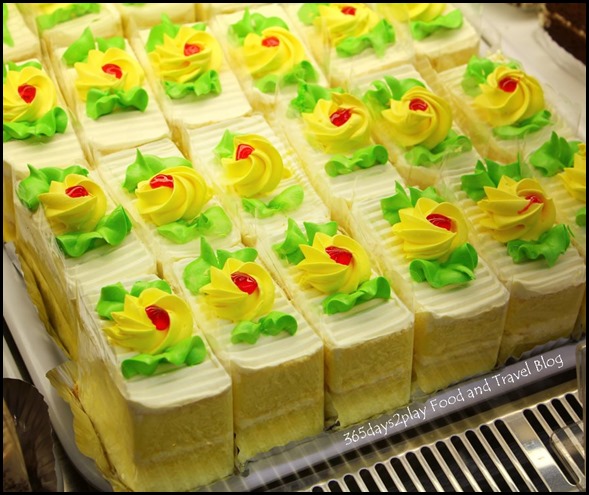 This is the nostalgic vanilla cake that costs only $1.30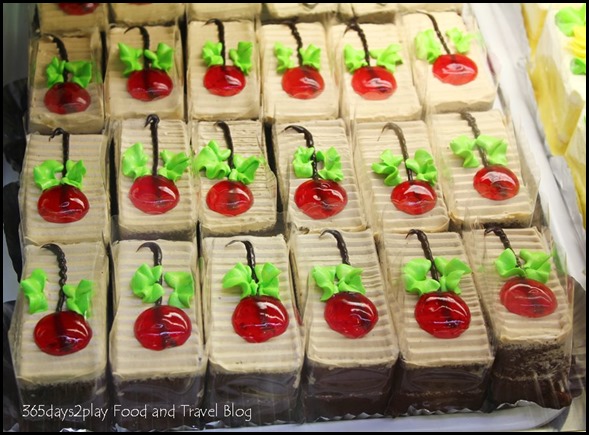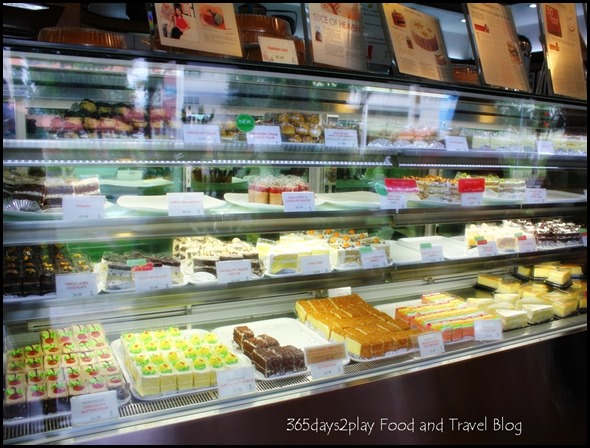 After deciding on the cake that you want, you have to get it yourself as it's self service.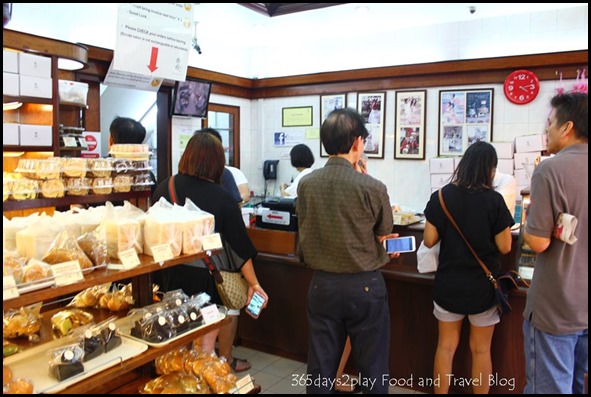 Quite a number of people buying bread and cakes, or collecting their orders. Guess old nostalgic cheap cakes can't be beat. But of course, keep in mind that the ingredients used for the cheap cakes are never going to be as good as the ones used in quality but expensive cakes.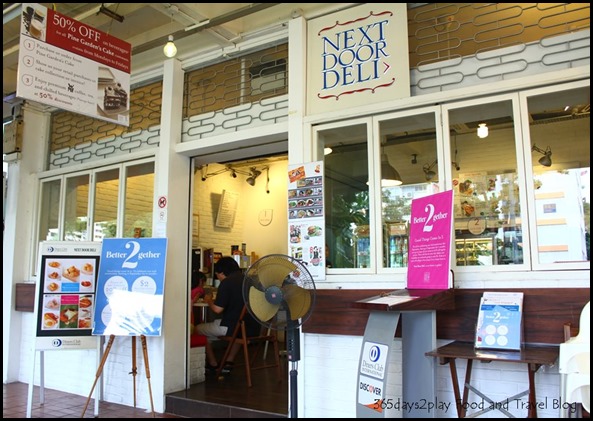 You can have 50% off your coffee and tea at Next Door Deli if you buy something from Pine Garden Cake Shop. Actually they are owned by the same people, that's why.
---
Add me on Facebook, Instagram and Twitter if you want to be kept up to date with the latest happenings in the food and lifestyle scene in Singapore!
---
Pine Garden's Cake Shop
Block 529 Ang Mo Kio Ave 10, #01- 2369 (closed Thursdays) , #01- 2329 (closed Fridays)
Tel : 6459 5507
Operating Hours : 8.30am — 9.30pm daily except Thursdays.