Day 5 of 365days2play's Honeymoon in Luxembourg, Germany & France
Day 5 of our Honeymoon saw us driving from the Kloster Hornbach on the German side of the border back into France and moving on towards Colmar. The whole stretch is wine region and it's just a straight long drive from North to South. There are many villages and old towns dotted along the way and we stopped at a couple of them while driving to Rouffach where our hotel the Chateau D'Isenbourg was.
Obernai was one of the historic old towns we stopped at, and I would highly recommend that you do a pit-stop in this quaint town too if you ever come to Alsace. The Obernai region, which was the property of the dukes of Alsace in the 7th century, is the birthplace of St. Odile, daughter of the Duke, who would become the Patron Saint of Alsace.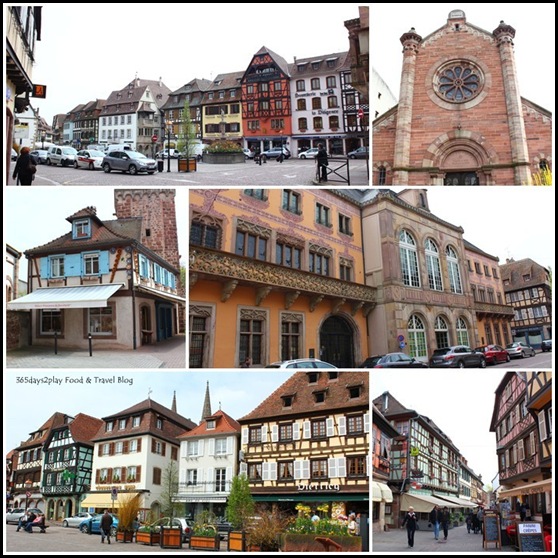 Once again, just like in Strasbourg, the architecture is very "German". There is a reason for these stone foundation with timber framing upper floorings. One reason why wood features prominently is because of Alsace's proximity to the Vosges, where much wood can be found. But I'm not the expert in Alsatian architecture so please click this link to read more.