After disembarking from the InterIslander Ferry that took us from Wellington at the bottom of the North Island to Picton at the top of the South Island, and getting settled into our nifty little rented Toyota from Avis, we got cracking on the journey to Nelson. The ferry ride took almost 4 hours instead of the usual 3, due to some loading issues, so we were keen to make up for lost ground.
There are two routes to Nelson. The scenic route takes you through curvy mountainous roads but rewards you with a spectacular view of the land, the straighter route takes you through flat wine country. Apparently both routes take about the same amount of time, as you have to drive quite slowly on the curvy mountain roads.
The route to Nelson goes through a little bit of the Marlborough region (ie wine country) but we weren't intending to go for any wine tastings this time round, having already had ample opportunity during our honeymoon in Alsace, France last year. This time round, the focus of the holiday would be nature and scenery, and of course, lots of relaxation.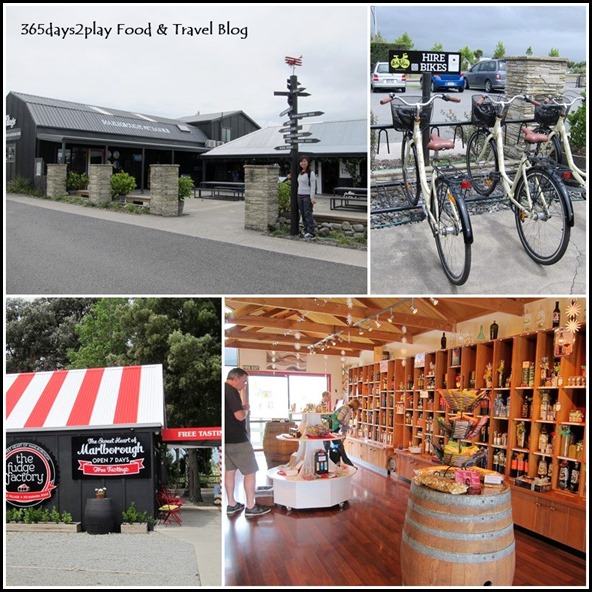 The Vines Village (Website , Google Map)
However, we did stop at The Vines Village, which is still along the route to Nelson. As the name suggests, the Vines Village comprises of a mish mash of several shops showcasing Marlborough's arts, craft, food, wine and design. We were really absorbed in this shop selling numerous jams, honeys, liquors and what not. Really good place to stock up for last minute gifts or souvenirs. If you have the time, you could also rent a bicycle to explore the area.