Nothing gets me rushing out the house like a new cafe opening in the Eastern part of Singapore. Even though Singapore may be getting a little saturated in cafes as a whole, one can never have too many cafes in your own neighbourhood. I'm sure you'd agree with me on that, unless well, you live in Tiong Bahru.
This time round, it's a new cafe in the Bedok Reservoir area that opened just last week! And will you believe it, I've already visited it twice! Once on Saturday evening at about 9.30pm where the kitchen had closed and we could only order drinks or cakes. We returned again the next morning to check out the brunch menu. The brownie with ice cream was nothing spectacular, but the brunch menu was really good, especially for the affordable prices charged!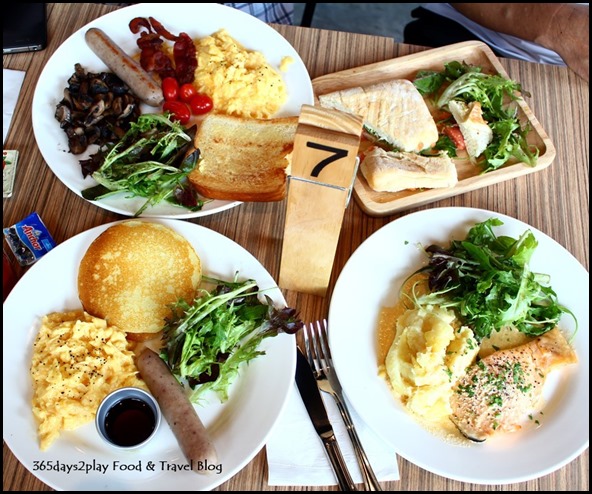 What we had for brunch!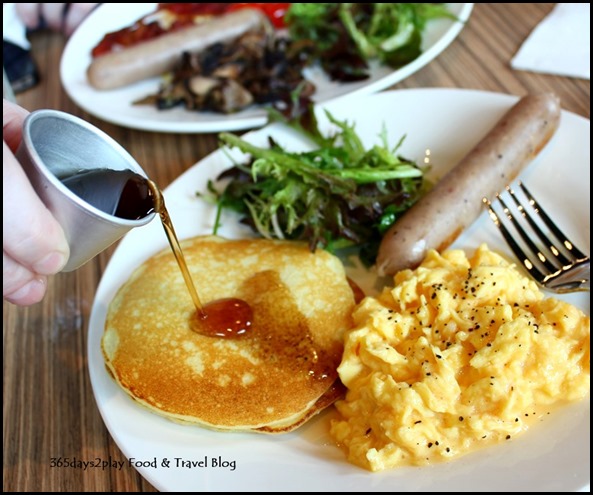 Refuel Pancake with bratwurst sausage and scrambled eggs $9.90