Merry Christmas everyone! Hope you managed to have a great celebration together with loved ones and friends! Christmas is undoubtedly my favourite time of the year and I really wish it were 12 days long instead of just one! I love all the Christmassy decorations, the "colder" weather, the festive atmosphere and of course, PRESENTS!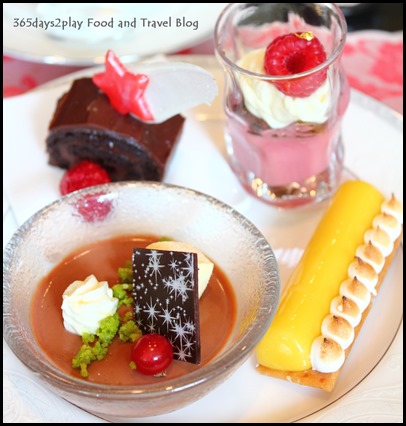 Every year as is tradition with The Partner and I, we like to go for a nice Christmas meal outside. The last few years we have always gone to The GoodWood Park Hotel for their Christmas day buffet lunch, but we decided to say enough is enough when prices got way over $100 per pax. Yeah, I mean I can understand that restaurants jack up prices during Christmas, but to pay double what they would normally charge, you gotta wonder whether it would be more worth it to enjoy the buffet on a normal day, then you can have it twice!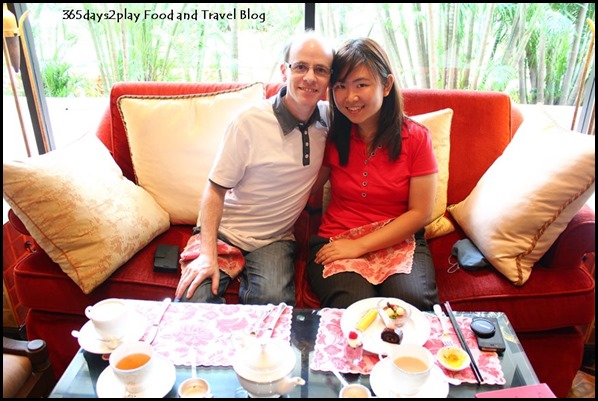 So I thought I would have to forgo the restaurant festivities this year, when I thought of a good plan. Did you know that apart from Christmas lunch and Christmas-Eve dinner, there is also Christmas afternoon tea buffet? Christmas afternoon tea buffet was exactly what we went for today, at the Regent Hotel. Instead of paying well over $100, we just paid $65++ per pax for an equally enjoyable Christmas lunch! Yes, the afternoon tea was served in 2 seatings, so we took the earlier seating from 12-2.30pm. The afternoon tea buffet is obviously not as lavish as what you would expect for a lunch buffet, but it was still lavish enough that I barely sampled half the items at the buffet! I'm definitely going for the Christmas afternoon tea buffet next year if given the choice. I hope that me letting this secret out won't cause prices to inflate!