There are rice dumplings, and then there are mega rice dumplings. This bak chang season, check out these premium handcrafted rice dumplings from Hai Tian Lo, specially prepared by Executive Chef Lai Tong Ping. They are so huge (almost big enough to cover my face!), they are sure to make a statement to whoever whom you gift these bundles of treats to!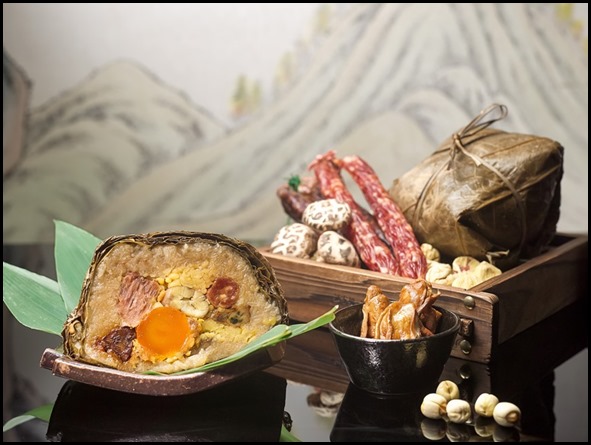 Traditional Cantonese Jumbo Rice Dumpling $29.90 – Including premium ingredients such as dried oysters, dried scallops, Japanese mushroom, succulent pork belly and salted egg yolk, this is a perennial must order from Hai Tien Lo. I had an entire one for lunch and was stuffed!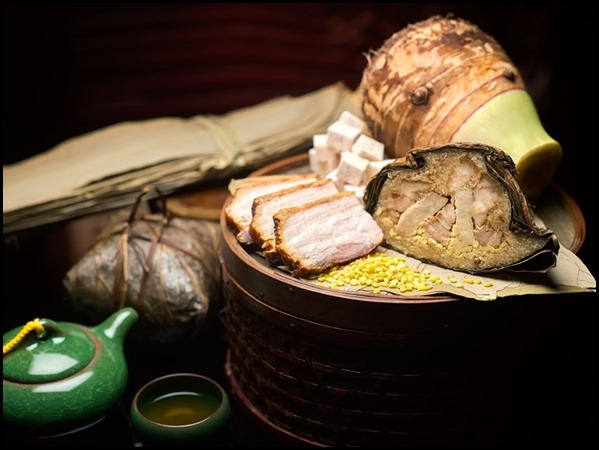 Classic Five-Spice Rice Dumpling with Pork Belly and Yam $19.90 – Slightly smaller than the jumbo dumpling above, this dumpling holds its own with its sweet and savoury flavours thanks to the five-spice powder.