There are rice dumplings, and then there are mega rice dumplings. This bak chang season, check out these premium handcrafted rice dumplings from Hai Tian Lo, specially prepared by Executive Chef Lai Tong Ping. They are so huge (almost big enough to cover my face!), they are sure to make a statement to whoever whom you gift these bundles of treats to!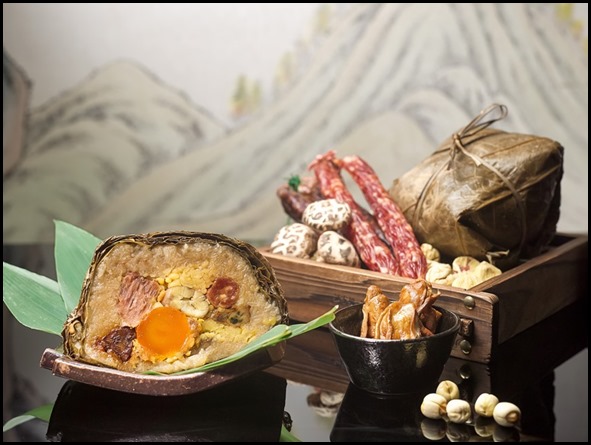 Traditional Cantonese Jumbo Rice Dumpling $29.90 — Including premium ingredients such as dried oysters, dried scallops, Japanese mushroom, succulent pork belly and salted egg yolk, this is a perennial must order from Hai Tien Lo. I had an entire one for lunch and was stuffed!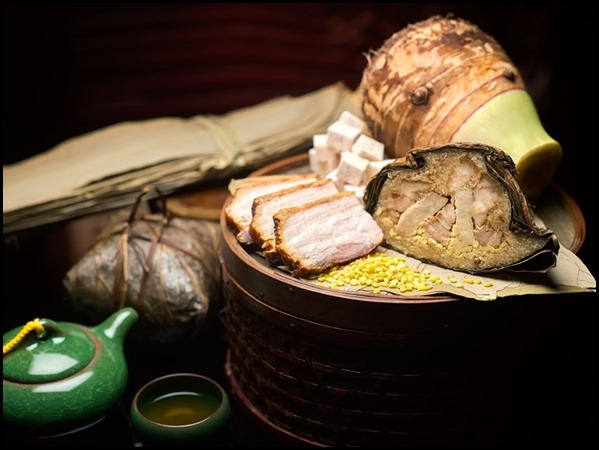 Classic Five-Spice Rice Dumpling with Pork Belly and Yam $19.90 — Slightly smaller than the jumbo dumpling above, this dumpling holds its own with its sweet and savoury flavours thanks to the five-spice powder.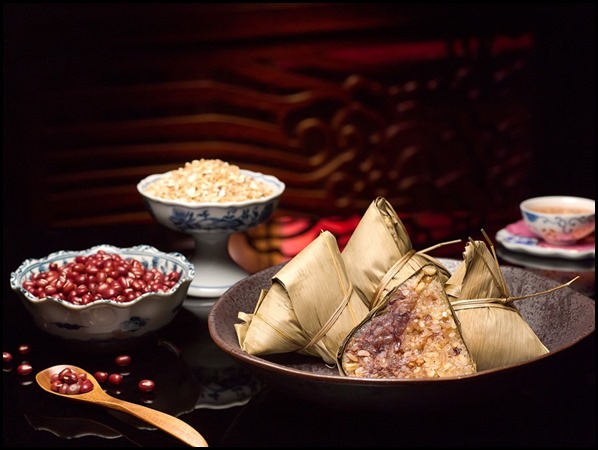 Fragrant Red Bean Dumpling with Multi-Grain Rice $9.90 — This is the "healthy" rice dumpling for you if you don't want your Glycaemic Index to go into overdrive. It features red bean paste encased within a nutritious mix of multi-grain rice and corn.
And of course there are the usual favourites such as the nyonya chicken dumpling and the Traditional Pork Dumpling with Dried Shrimps if you want something more tried and tested.
Nyonya Chicken Dumpling $7.90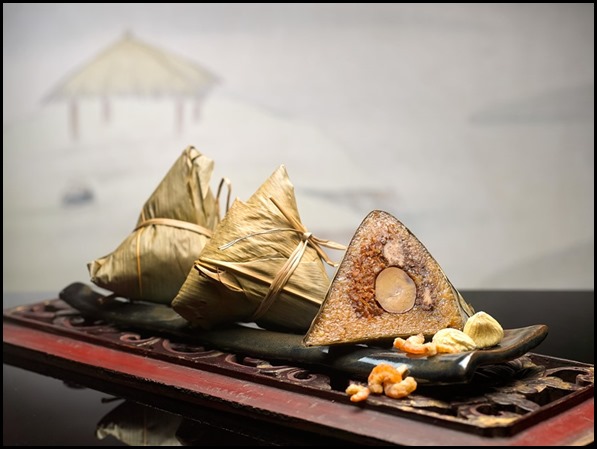 Traditional Pork Dumpling with Dried Shrimps $7.90
Premium Rice Dumplings Gift Set $69.90 — Or why not get the this gift set comprising the traditional cantonese jumbo rice dumpling, the classic 5-spice rice dumpling and the fragrant red bean dumpling exquisitely packed with a bottle of Hai Tien Lo's signature homemade XO Chilli sauce, to really commemorate the Dragon Boat Festival?
---
Add me on Facebook, Instagram and Twitter if you want to be kept up to date with the latest happenings in the food and lifestyle scene in Singapore!
---
Available from 9 May 2016, guests may enjoy these delectable rice dumplings while dining at Hai Tien Lo, or purchase as takeaways from the restaurant. Alternatively, orders can be placed by emailing celebrate.sin@panpacific.com or calling 6826 8240, or via online orders at http://www.pacificmarketplace.sg/. Collection of Rice Dumplings to be made at Hai Tien Lo. Pre-orders are available from 2 May 2016. Guests can enjoy complimentary delivery to one location in Singapore with orders of SGD500 and above. For all other orders, a delivery charge of SGD50 per location applies.
Dragon Boat Festival — Premium Handcrafted Rice Dumplings Promotions
Date: 9 May to 9 June 2016 (Pre-orders from 2 May)
Price: SGD7.90 to SGD29.90 (per piece), SGD69.90 (per set)
Venue: Hai Tien Lo (Level 3), 7 Raffles Boulevard, Singapore 039595
Opening Hours: 11:30am to 2:30pm; 6:30pm to 10:30pm