Managed to snag an invite to the Epicurean Market food fair. If you've always wanted to try all the Celebrity Restaurants but didn't want to rob a bank, you might like to come down to the Epicurean Market, where you can sample the various restaurants like Cut, Waku Ghin, DB Moderne etc. The portions are bite sized so the prices are lowered accordingly. It isn't cheap to dine here, but you are paying to get variety.
For the price of $59, you get $30 worth of vouchers to spend at the Epicurean Market, in addition to being able to attend all the Master Classes. For more information on ticketing or the masterclass and workshop schedule, visit the Epicurean Market Marina Bay Sands website.
Here are some pictures I took today! Spent FIVE hours there!!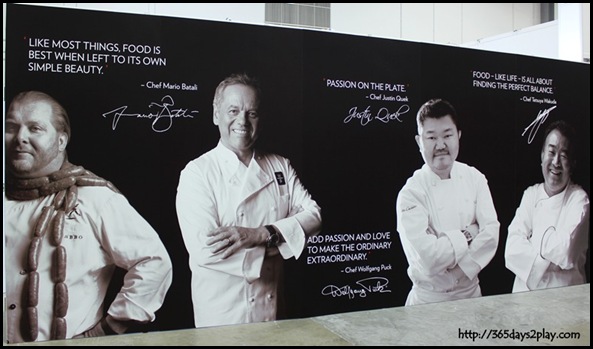 Who's the handsomest chef of them all? Is it just me and Mario Batalli, or do you also wanna hang some sausages around your neck?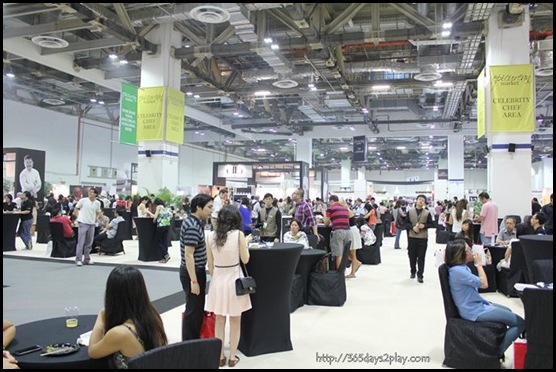 I'd heard that the Epicurean Market was a dead town on Friday, but as you can see, the picture proves that it's pretty lively, although definitely not jammed packed like the IT Show!
Long Queue at Wolfgang Puck's CUT.