Managed to snag an invite to the Epicurean Market food fair. If you've always wanted to try all the Celebrity Restaurants but didn't want to rob a bank, you might like to come down to the Epicurean Market, where you can sample the various restaurants like Cut, Waku Ghin, DB Moderne etc. The portions are bite sized so the prices are lowered accordingly. It isn't cheap to dine here, but you are paying to get variety.
For the price of $59, you get $30 worth of vouchers to spend at the Epicurean Market, in addition to being able to attend all the Master Classes. For more information on ticketing or the masterclass and workshop schedule, visit the Epicurean Market Marina Bay Sands website.
Here are some pictures I took today! Spent FIVE hours there!!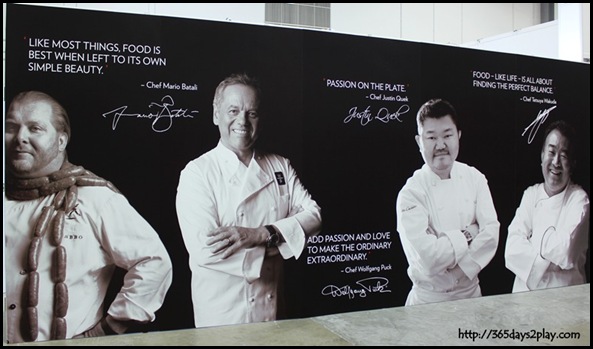 Who's the handsomest chef of them all? Is it just me and Mario Batalli, or do you also wanna hang some sausages around your neck?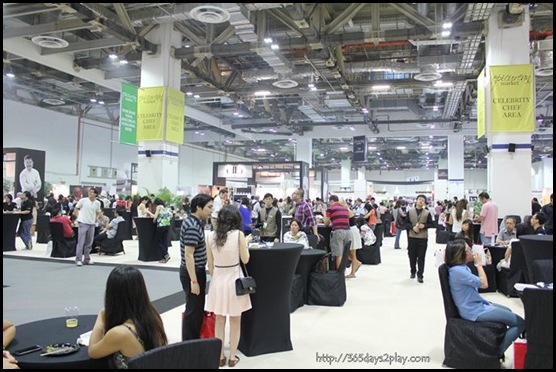 I'd heard that the Epicurean Market was a dead town on Friday, but as you can see, the picture proves that it's pretty lively, although definitely not jammed packed like the IT Show!
Long Queue at Wolfgang Puck's CUT.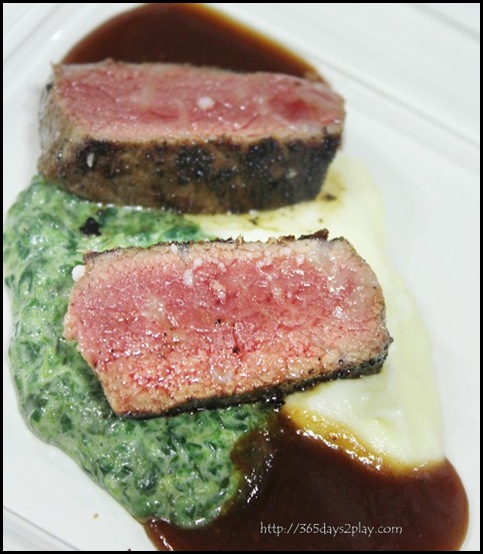 I joined the queue and ordered this Wagyu/Angus Striploin for $10. It was DAMN GOOOD, even though I recognise it is DAMN SMALL. Steaks at CUT cost $100 anyway.The mash potato and pureed spinach were alright, but the meat was juicy and bursting with rich flavour.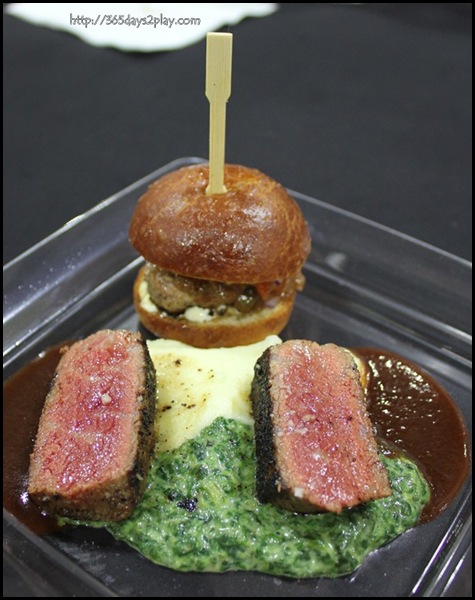 I also tried the slider burger for $5. A time waster to be honest, nothing spectacular and it was cold too.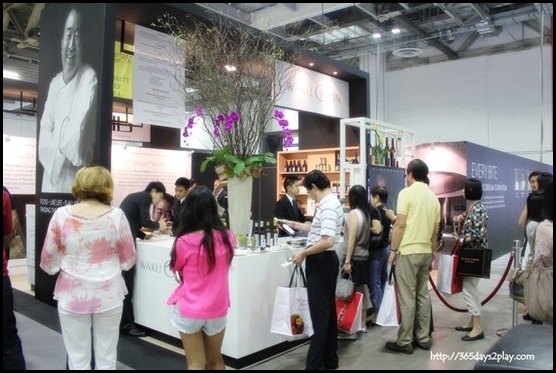 Another long queue at Waku Ghin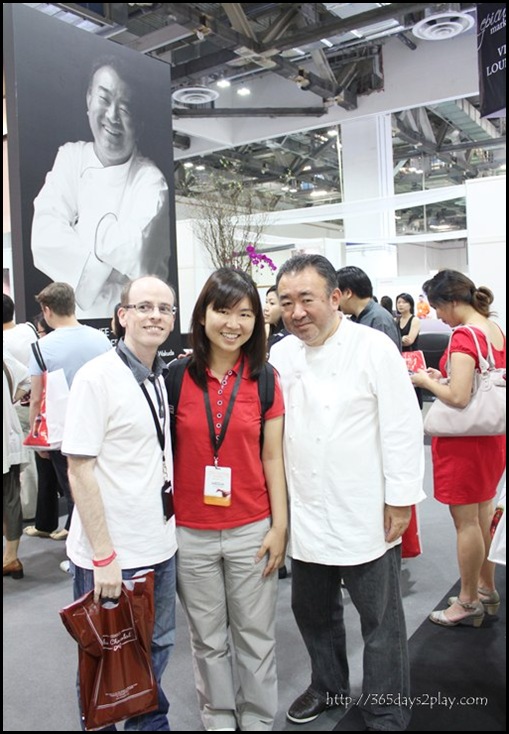 Wahey!!! Guess what??? I managed to take a picture with Chef Tetsuya Wakuda of Waku Ghin!!!!! Definitely one of the highlights of the day. Quite a number of people recognised him and he was really friendly to agree to take pictures with everyone. But I could tell the moment there was a gap, he scooted back into the kitchen, or else he'd never get anything done!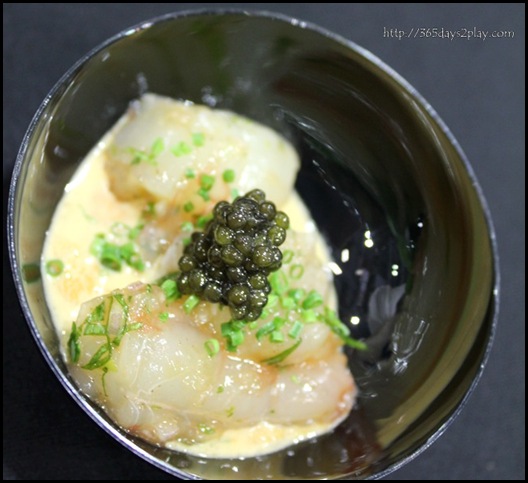 Marinated Botan Shrimp with Sea Urchin Cream, Ocsietra Caviar $15 from Waku Ghin
I don't think I've ever paid so much for something so tiny before, but I thought I'd go for the most exotic and delicious sounding thing. All I can say is, I have no regrets. This was a superbly delicious morsel. The shrimp itself had a slightly firm yet sticky texture. The sea urchin cream had a deep flavour with the consistency of thickened egg yolk. And of course caviar needs no further description. The whole combination worked great, but even the individual bits could be savoured on their own own. Sublime. I HAVE to pay a visit to Waku Ghin.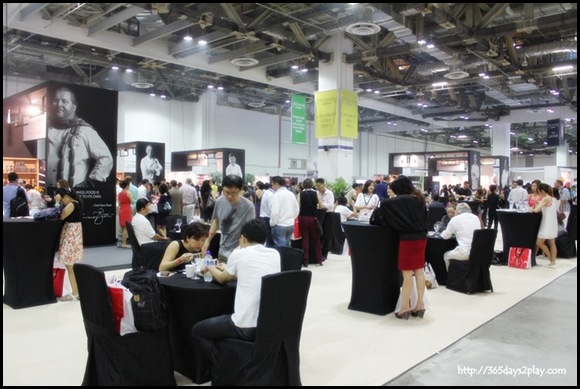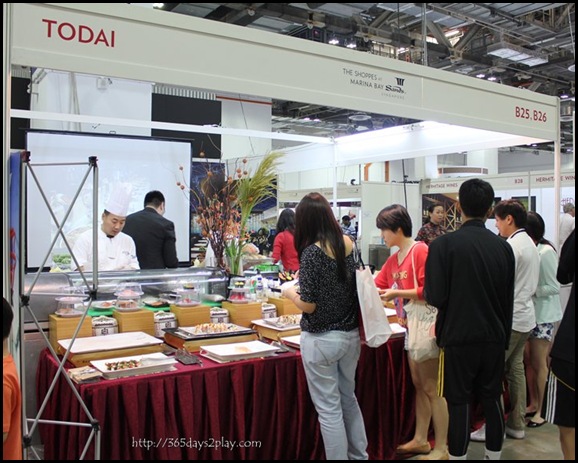 Let me give you a tip when you go to Epicurean Market. Spend your vouchers sampling the good stuff at the Celebrity restaurants. But to fill your tummy such that you don't feel like you've just been eating small snacks only, go to Todai and get the six pieces of sushi for only $5! That is the most value for money and one of the cheapest things at the Epicurean Market.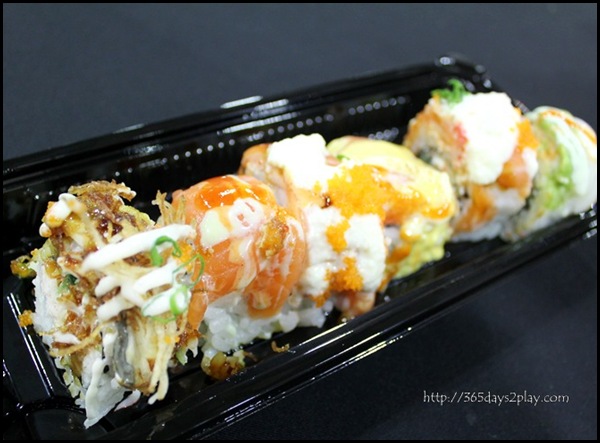 I got this for only $5! You can get this at Todai Seafood Buffet or Bay Sushi when you are in the malls too.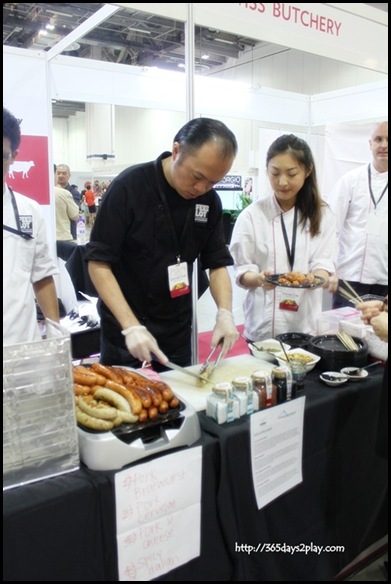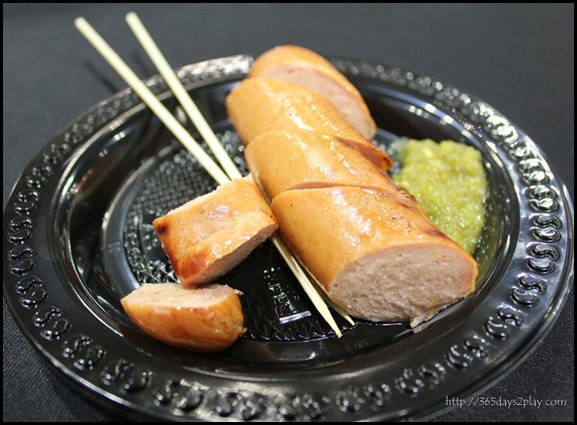 This Pork Cervelat Sausage from Swiss Butchery was also quite good, for just $3. I saw a lot of people going for the Cheese Sausage. I would have too but the Partner isn't a fan of cheese encased in food.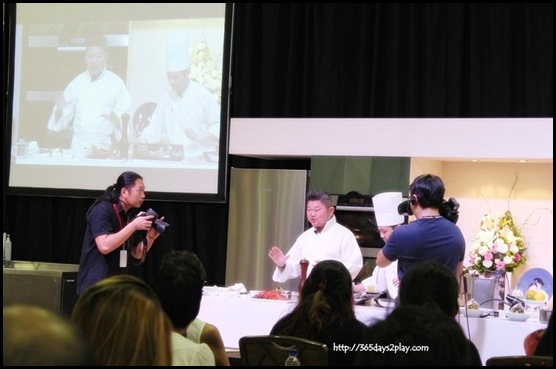 And of course, you mustn't miss out the Masterclasses or Workshops. The ticket allows you to enter for free, but go early as you have to pre-register with your name and hp number. Here is Chef Justin Quek of Sky at 57 on the SkyPark giving advice on how to make use of your kitchen equipment. He has a really fatherly tone.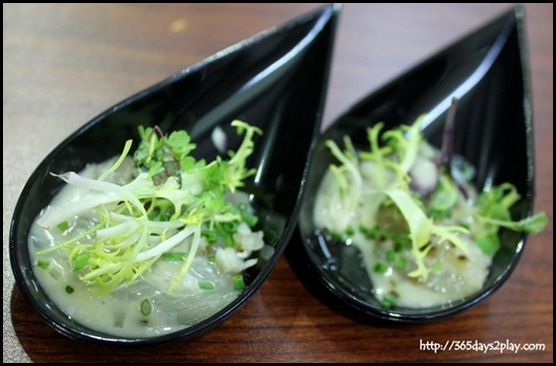 Chef Justin Quek made this ceviche which was super delicious.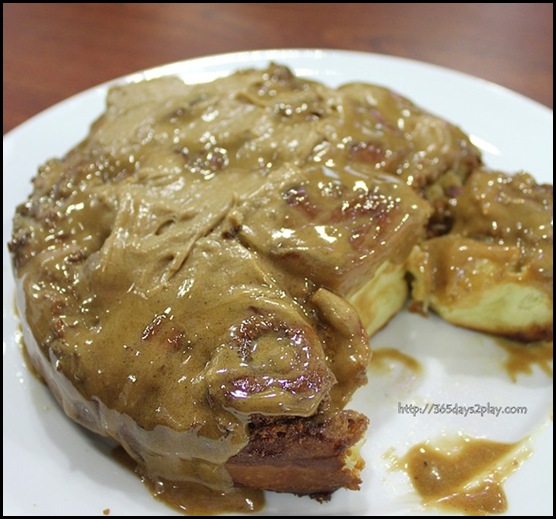 Executive Pastry Chef Jen Shen of CUT made these sticky buns with nutty filling. Freshly baked buns and breads just can't be beat, and I liked these because they weren't overly sweet.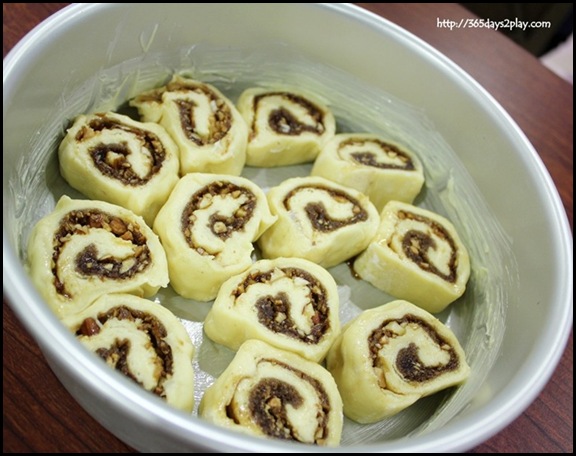 Argggghhh, her demonstration on brioche and bun making really makes me itch to pick up baking again. I took professional classes before you know. Technically, nothing's stopping me, but I still need to find the time! Breadmaking isn't a one hour affair. You have to sit and watch it proof and do things to the bread before it even goes into the oven several hours later. I will get round to doing it, soon, I hope.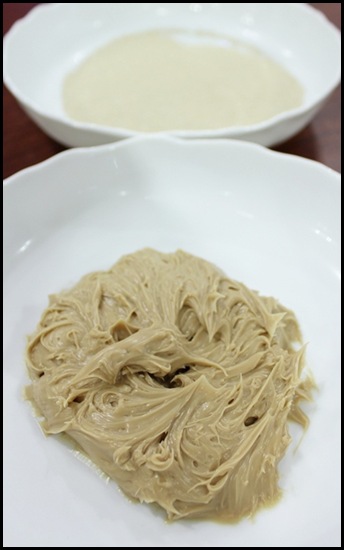 Fresh yeast vs instant yeast in the back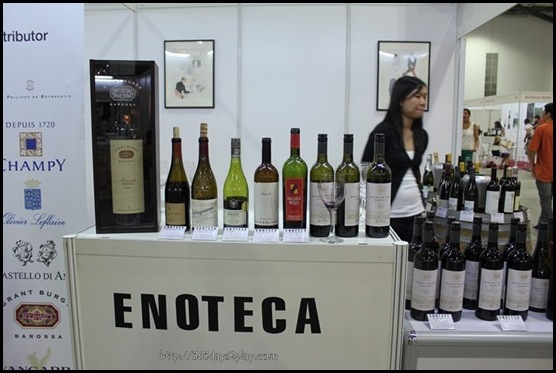 There are a number of other booths for you to visit and sample stuff. In fact, there was a lot of wine tasting going on. Grab an empty glass at the door and taste away!
Epicurean Market — A Taste of Marina Bay Sands
http://www.marinabaysands.com/Singapore-Restaurants/Epicurean-Market/