You know, 10 years ago, when there weren't that many exciting distractions in Singapore as there are now, I used to visit the Expo once in a while just for the fun of it. For the most part, it would be a vast empty space just to roam around. There was just the 1 Coffee Bean outlet there, and I used to wonder how great it would be if some other cafes would sprout there.To me, the potential was OBVIOUS!
Ah well, fast forward 10 years and my wish has been granted in the form of Fart Tartz Cafe, located right opposite the Coffee Bean on the 2nd floor of the Max Atria building that is next to Hall 1 and Hall 2.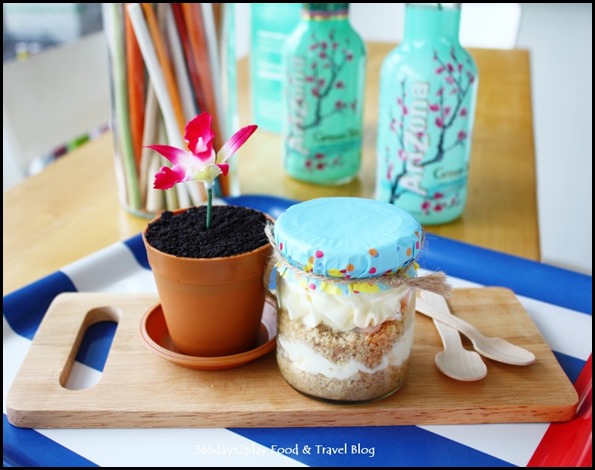 This is a cutesy cafe specializing in no bake tarts and cakes served in jars. Even their savouries such as salads and pastas are bottled rather than plated! It sure makes for great photos on Instagram. If you're wondering about the weird name, well if you pronounce it in Cantonese, it means prosperity. There's no doubt it is a name you will not forget easily.