You know, 10 years ago, when there weren't that many exciting distractions in Singapore as there are now, I used to visit the Expo once in a while just for the fun of it. For the most part, it would be a vast empty space just to roam around. There was just the 1 Coffee Bean outlet there, and I used to wonder how great it would be if some other cafes would sprout there.To me, the potential was OBVIOUS!
Ah well, fast forward 10 years and my wish has been granted in the form of Fart Tartz Cafe, located right opposite the Coffee Bean on the 2nd floor of the Max Atria building that is next to Hall 1 and Hall 2.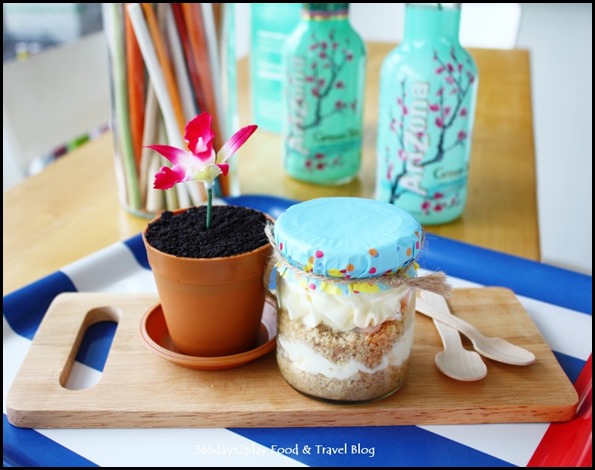 This is a cutesy cafe specializing in no bake tarts and cakes served in jars. Even their savouries such as salads and pastas are bottled rather than plated! It sure makes for great photos on Instagram. If you're wondering about the weird name, well if you pronounce it in Cantonese, it means prosperity. There's no doubt it is a name you will not forget easily.
 Grilled Sandwich (Fishy Tuna $7.90 & Creamy Egg $6.90
I had the parents and the Partner in tow on my first visit to Fart Tartz. We were there for brunch. The savoury menu is pretty limited, what with 3 pastas, 4 grilled sandwiches and 2 pastas to choose from. Or you can have snacks like grilled wings or nachos. They didn't have a dedicated "brunch" menu per se. I'd momentarily thought about getting the pastas, but as they were served in a jar, I thought it was a bit fiddly to eat. The lady sitting opposite us had a book with her and she took a couple of bites out of the jar every 5 minutes. So I guess if you're there for a really leisurely time, the pasta in a jar might be a good idea. We were keen to kick-start our day so we went for the grilled sandwiches.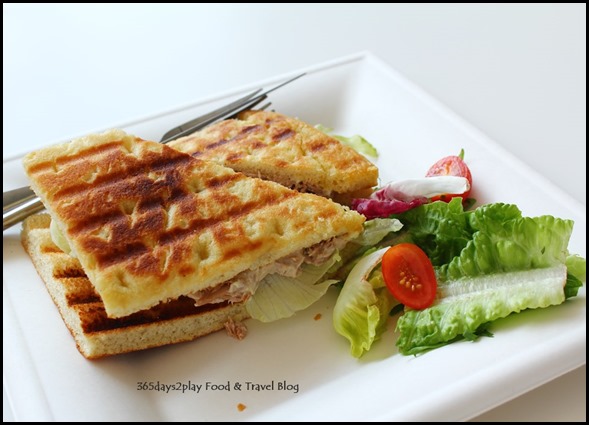 The grilled sandwiches were indeed grilled on some hot surface, but with just a little too much grease in my opinion. First few bites were quite tasty, but I started to get the cloying feeling halfway through the sandwich. Mine was the creamy egg, which I quite liked the taste of. My parents had the tuna sandwich, and they were shocked to find that the fillings were cold. You would think that the words grilled sandwich implies a hot sandwich, but we later found out that the sandwich fillings are always served chilled. The salad was a little wilted so we pretty much avoided it.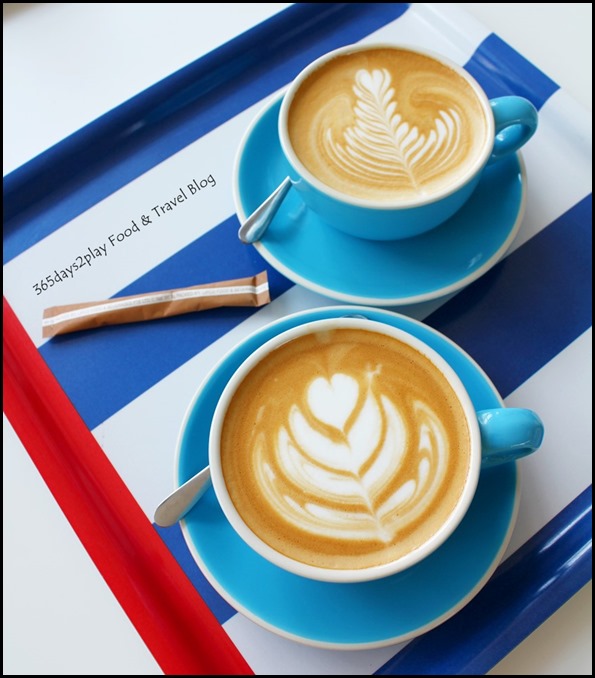 Flat White $5.50
We also ordered 2 flat whites to accompany the meal. The coffee taste is pretty mild, good for those who don't like it too strong. I personally can do with a slightly stronger coffee, but it was otherwise still pretty pleasant. Love the bright blue cups and the nautical themed trays! They make everything look so cheery.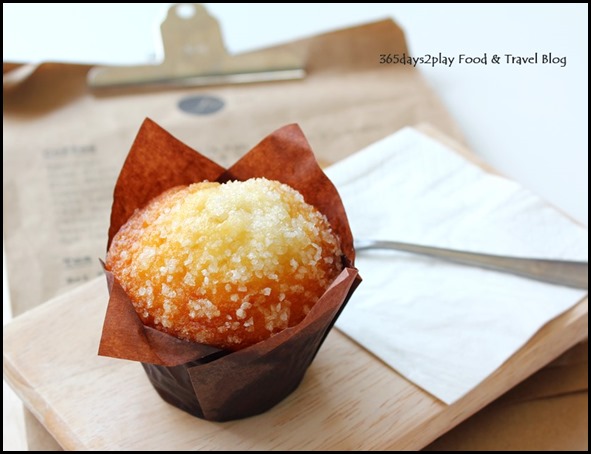 The Partner ordered this Apricot muffin and he thoroughly enjoyed it. There were whole pieces of apricots well interspersed in the muffin, instead of apricot mush. The muffin was was fluffy and light, and the sugar crystals gave the crust a nice crunch. One of the better muffins he has had in Singapore!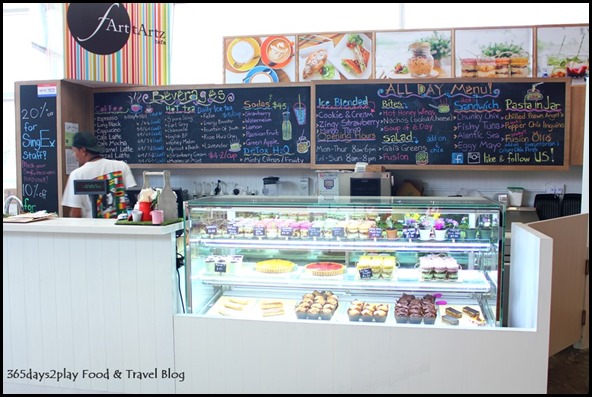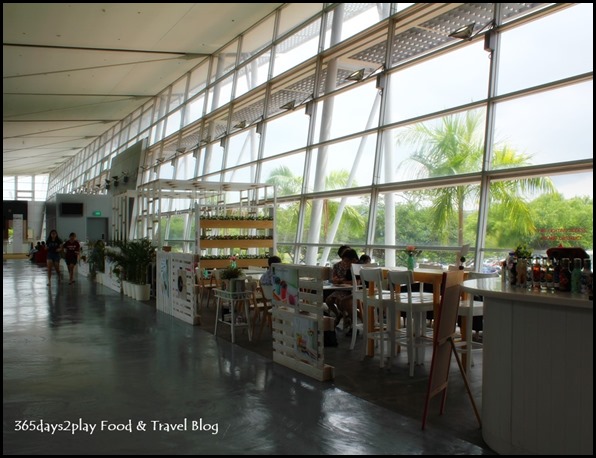 Fart Tartz Cafe is a narrow and linear cafe, but because of the wide expanse of space that is characteristic of the Expo, it doesn't feel cramped at all.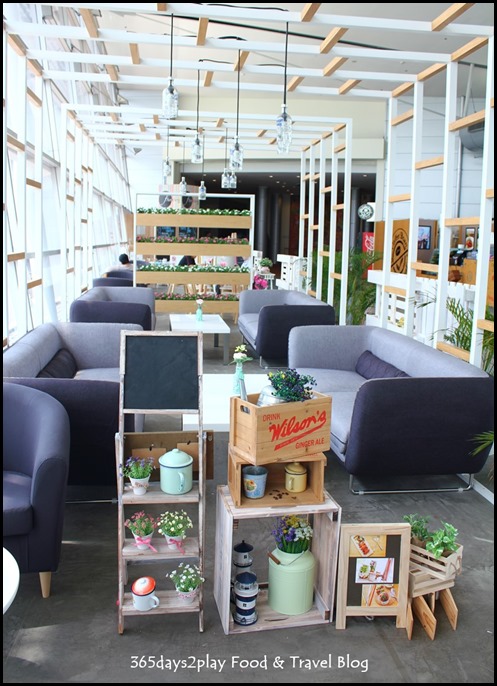 There are plants, crates and other whimsical items to give the place a cutesy and cheery look.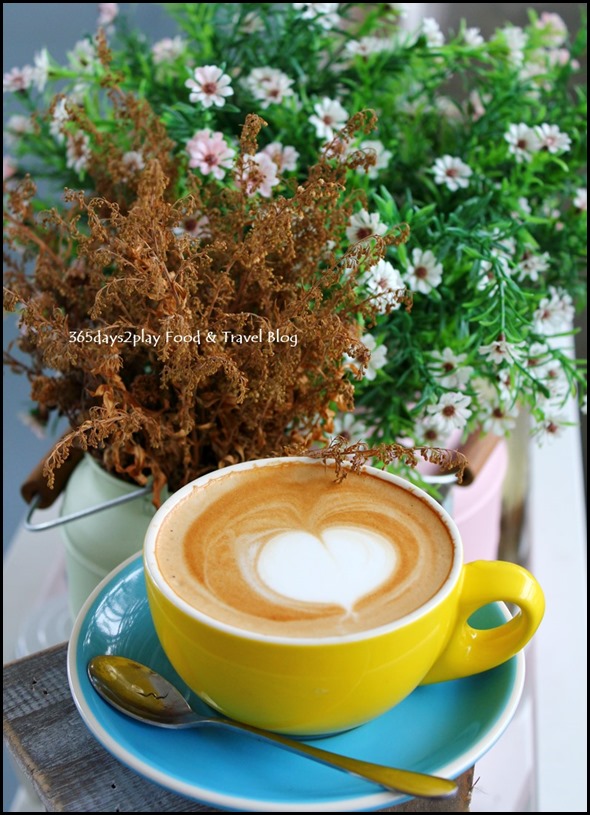 Flat White $5.50 that the BFF had
Went back again to Fart Tartz yesterday, this time with the BFF. My parents have sort of written Fart Tartz off, due to the not so stellar experience with the sandwiches. But since Fart Tartz prides itself on its desserts, I thought I would give it a second chance.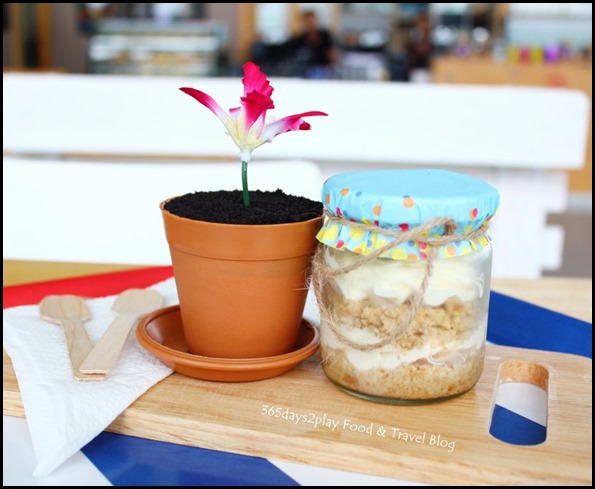 Oreo Nutella Mud Tart $5.50 & Lychee Martini Tiramisu $6
I have to admit, their desserts look really eye catching! Who can resist ordering one of the tiramisus in a bottle, or a tart disguised as a potted plant? We spent a good ten minutes or so photographing our desserts in various backdrops.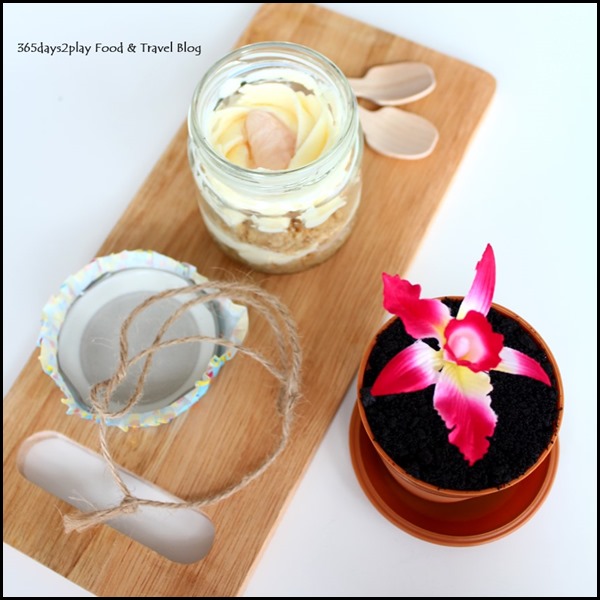 I went for the Oreo Nutella Mud Tart, which is the one disguised as a potted plant. The top layer is obviously ground Oreo cookies. The subsequent layers are Nutella and lots of cream, and more Oreo cookies. It may look small, but it does fill you. I would say that the Nutella taste isn't that strong, if you were planning on getting it because of that, but I still enjoyed the dessert very much. Apparently, the desserts are all flourless and eggless too, in addition to not being baked.
I had a taste of the Lychee Martini Tiramisu. It was a very tasty cake, but it didn't strike me as a tiramisu. I think I still prefer my tiramisus the traditional way, lady finger sponges dripping with lots of coffee liquor interspersed with mascarpone cream.
Btw the cakes and tarts are all kept in a chiller. If you like your cakes stiff, you can consume them immediately. I found mine to be tastier after they had slightly softened while sitting around.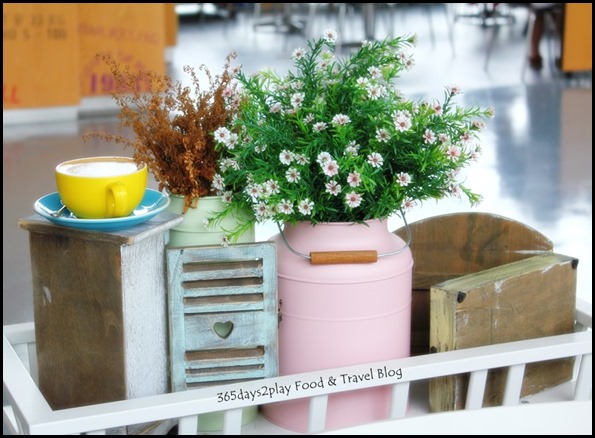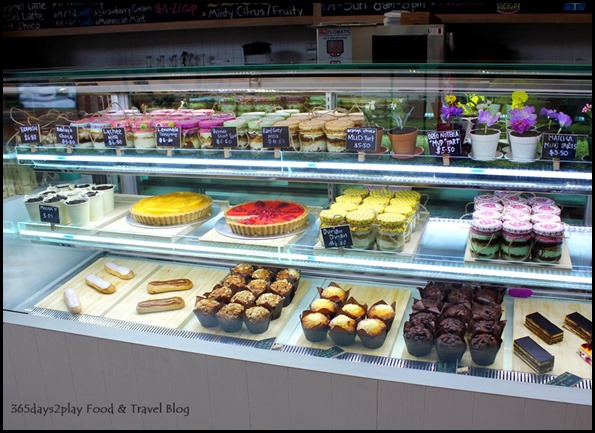 Who can resist this display of all the goodies calling out to you? But despite the eye catching sweet treats, Coffee Bean directly opposite had about the same number of customers. I've always wondered what is it about Starbucks, Coffee Bean and the likes, that they have so many die-hard loyal fans?
---
Add me on Facebook, Instagram and Twitter if you want to be kept up to date with the latest happenings in the food and lifestyle scene in Singapore! 
---
fArt tArtz Cafe
1 Expo Drive, #02-04 Singapore 486150 (2nd floor of Max Atria building, which is in front of Halls 1 & 2)
Monday — Thursday : 8am — 6pm
Friday — Sunday : 8am — 6pm