It's interesting how cafes are falling over themselves trying to come up with the quirkiest and most "non-cafe" kind of names you can think of. The latest to join the bandwagon of wacky names are cafes such as Relational Goods, Penny University (okay this one has grounds) and Sinpopo Brand. And don't even get me started on Chye Seng Huat Hardware, which has got nothing to do with hardware with the exception of coffee machines!
And what's weird with Sinpopo Brand did you say? Well, for those of you old enough to know, Sinpopo used to be the name of a notorious nightclub along Tanjong Katong road! According to my father, it probably closed around the late 80s. I can't remember a thing about Sinpopo but somehow the name sounds familiar. My grandparents used to live around the Geylang area, so they might have mentioned Sinpopo in their conversations previously.
I have to admit, it's a great name for an old-school themed cafe that Sinpopo Brand is, as the name does evoke thoughts of yesteryear. Name aside, the menu, serving dishes, decor and even the music has been carefully selected to bring us back to days gone by.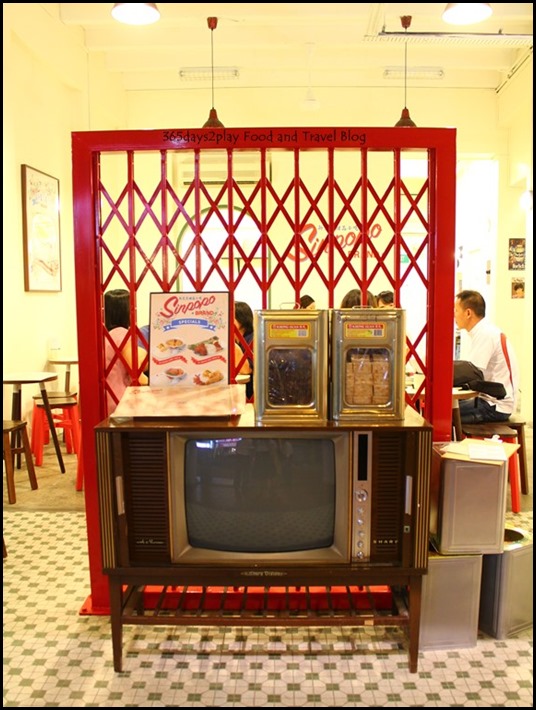 This is the main entrance that greets you, I recall having a TV with sliding doors, already disused by the time I was aware of things, it served as a nice side table! Old school biscuits that are still quite easily available in Singapore if you know where to look. Sinpopo Brand gives these out to kids for free.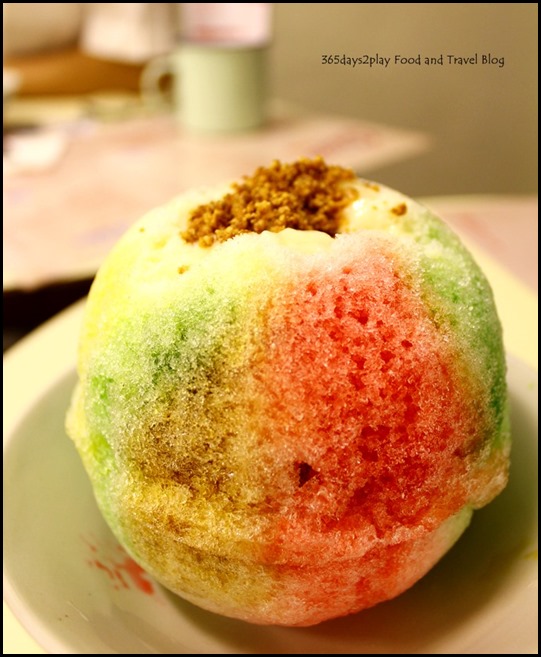 Ice Bor $3.90
This is the reason why I really wanted to visit Sinpopo. I've never in my life ever seen an ice ball up until now, and I really wanted to try it. I've no idea if this is authentic or not, can someone tell me? According to my mother, the ice ball man will just pass you the ice ball and you eat it off your hands, no paper no plastic no plate! This version from Sinpopo, called ice bor, has some redbeans squashed into the centre, and for some reason, crushed peanuts at the top.